EA introduceert The Sims Collector's Edition!
You are here
Thursday, November 25, 2004 - 22:00
Electronic Arts komt in de feestmaand met een speciale Collector's Edition van The Sims!

De Collector's Edition zal bestaan uit de volgende packs: The Sims Triple de Luxe , Hot date , Super Star, Beestenboel en Abacadabra.

Maak je eigen Sims verzameling of die van een ander compleet met deze unieke box!

De box kost 99,95 euro en is vanaf 12 december verkrijgbaar!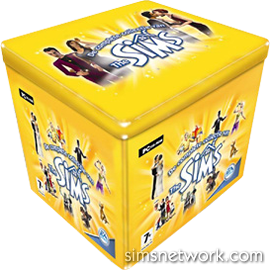 Recent Forum Posts
Forum is currently offline due to maintenance.