Previews: Sims Camp - Day 1 (Blog)
Monday, September 9, 2013 - 22:37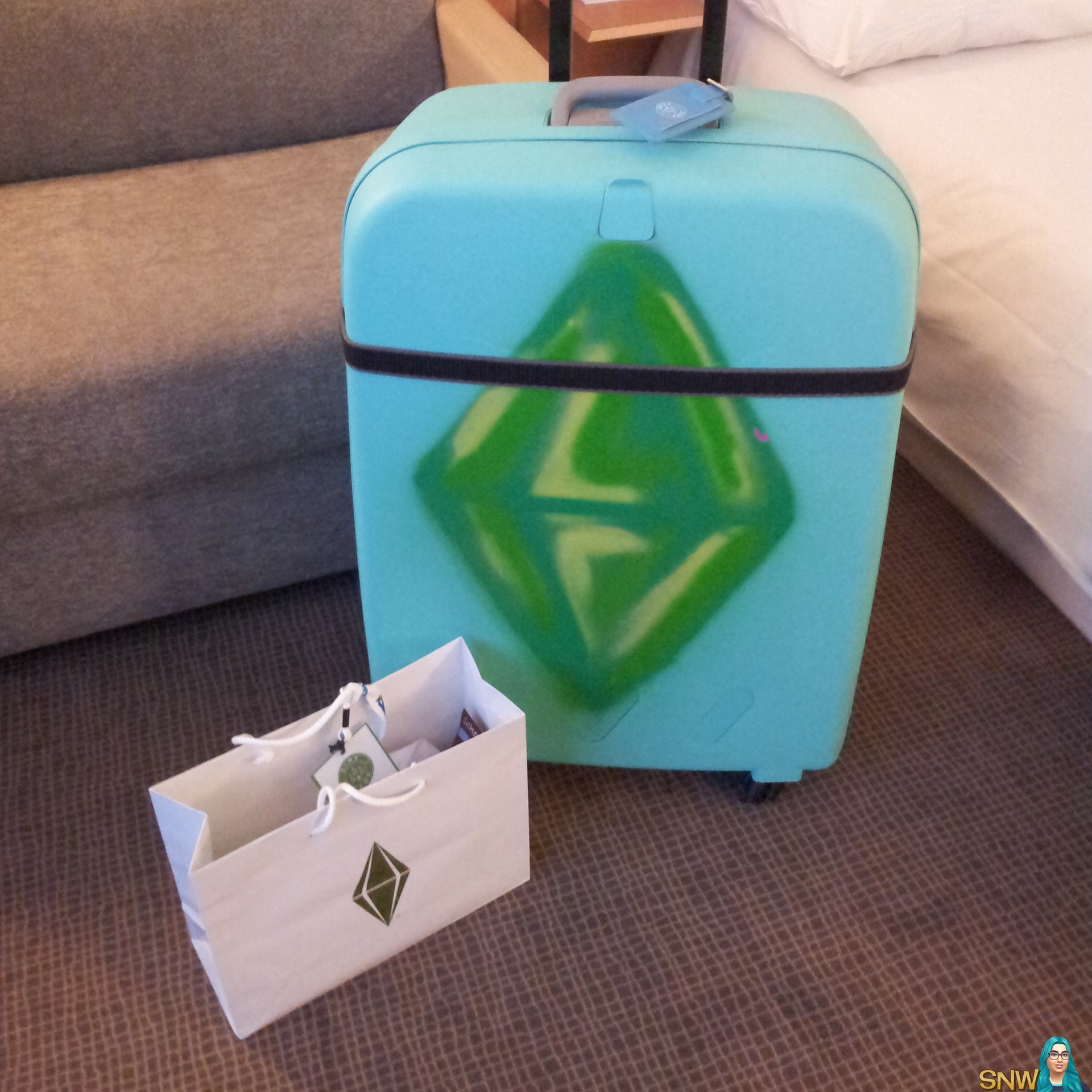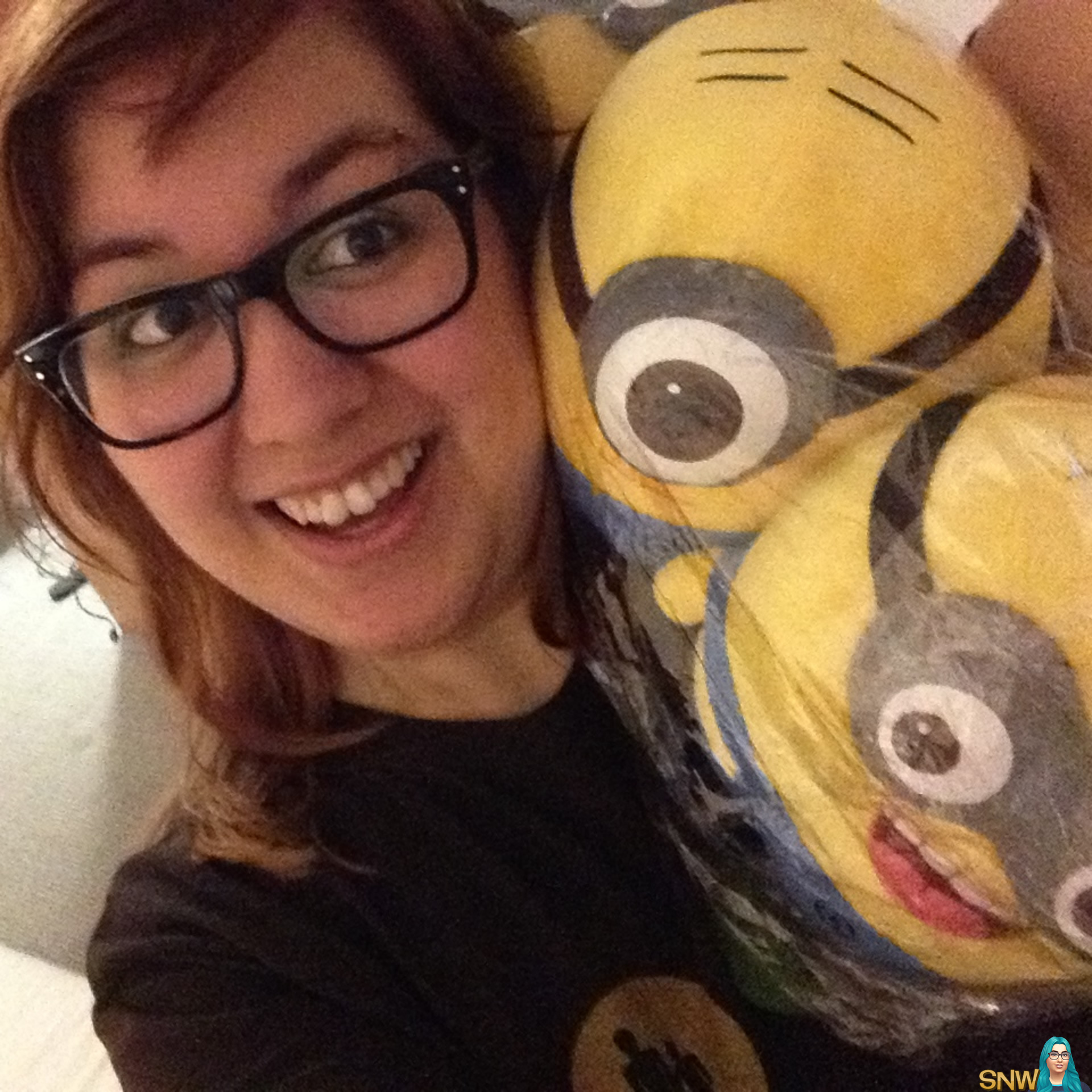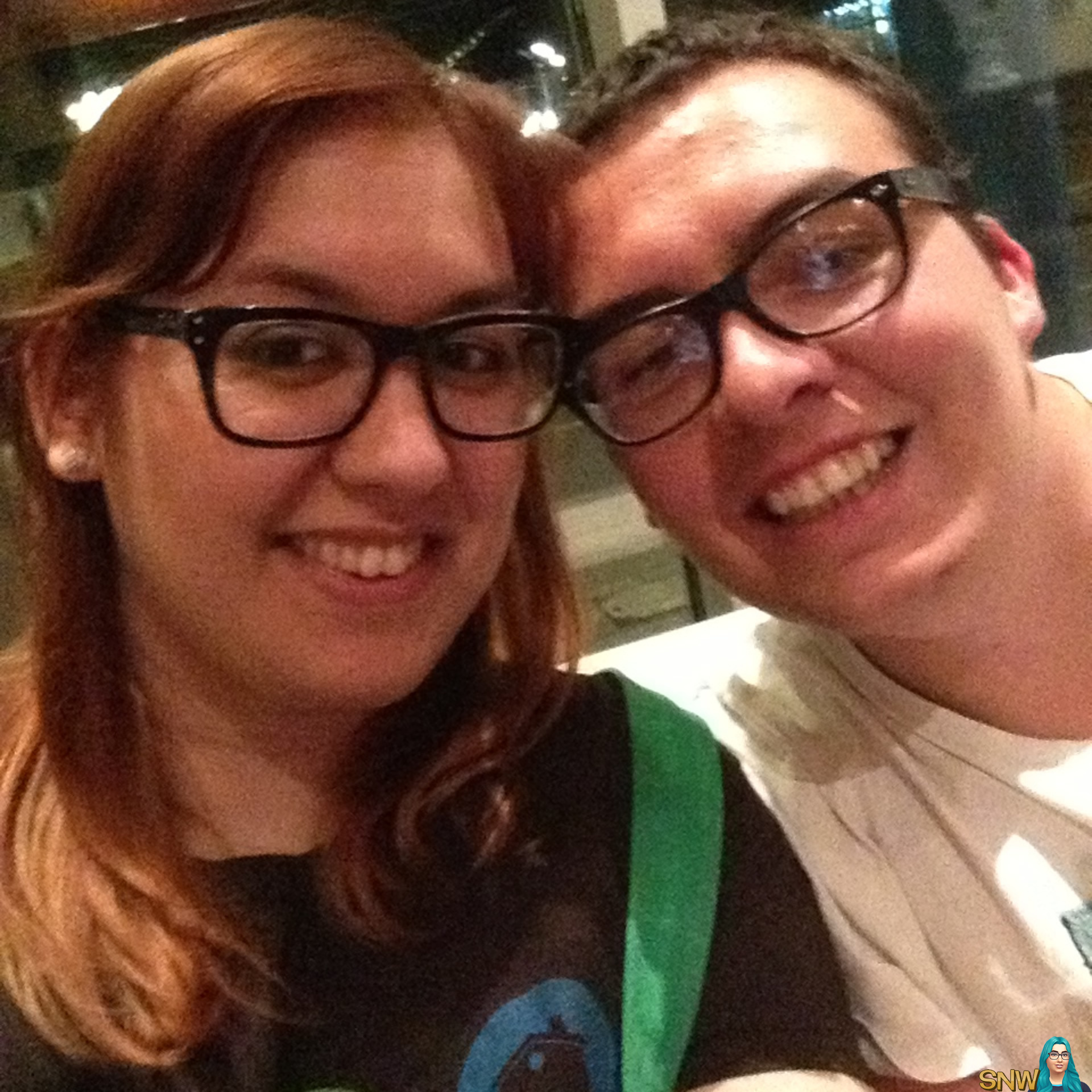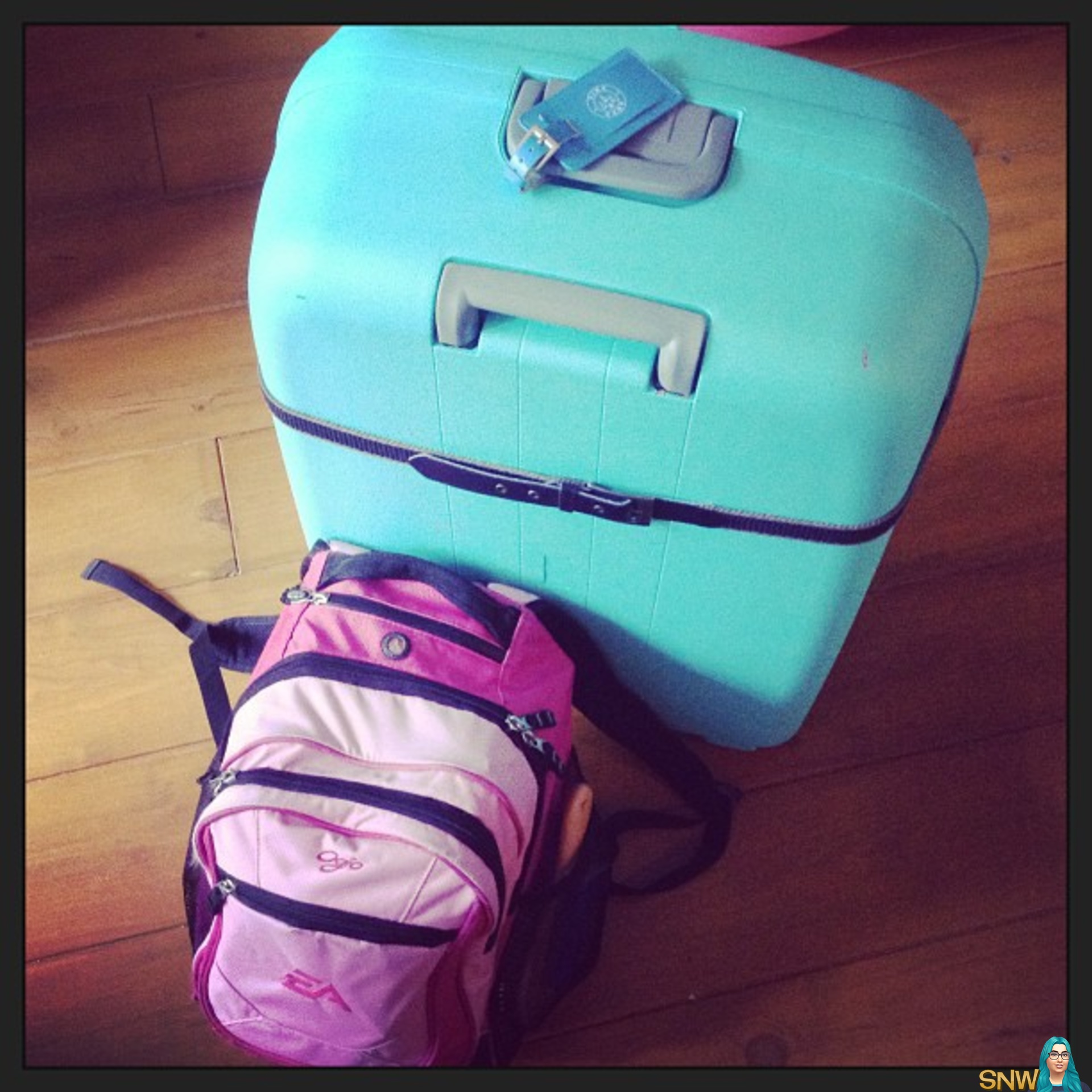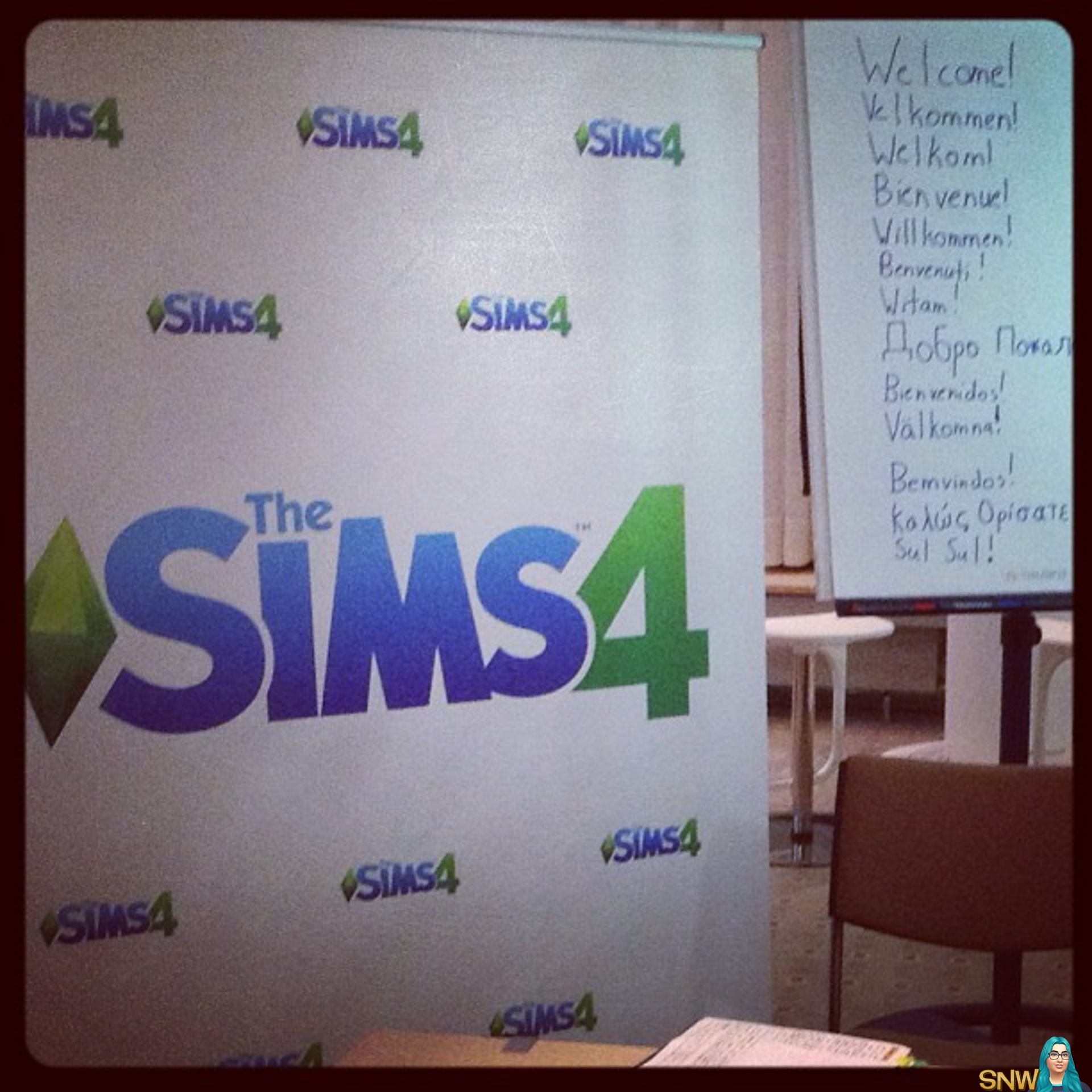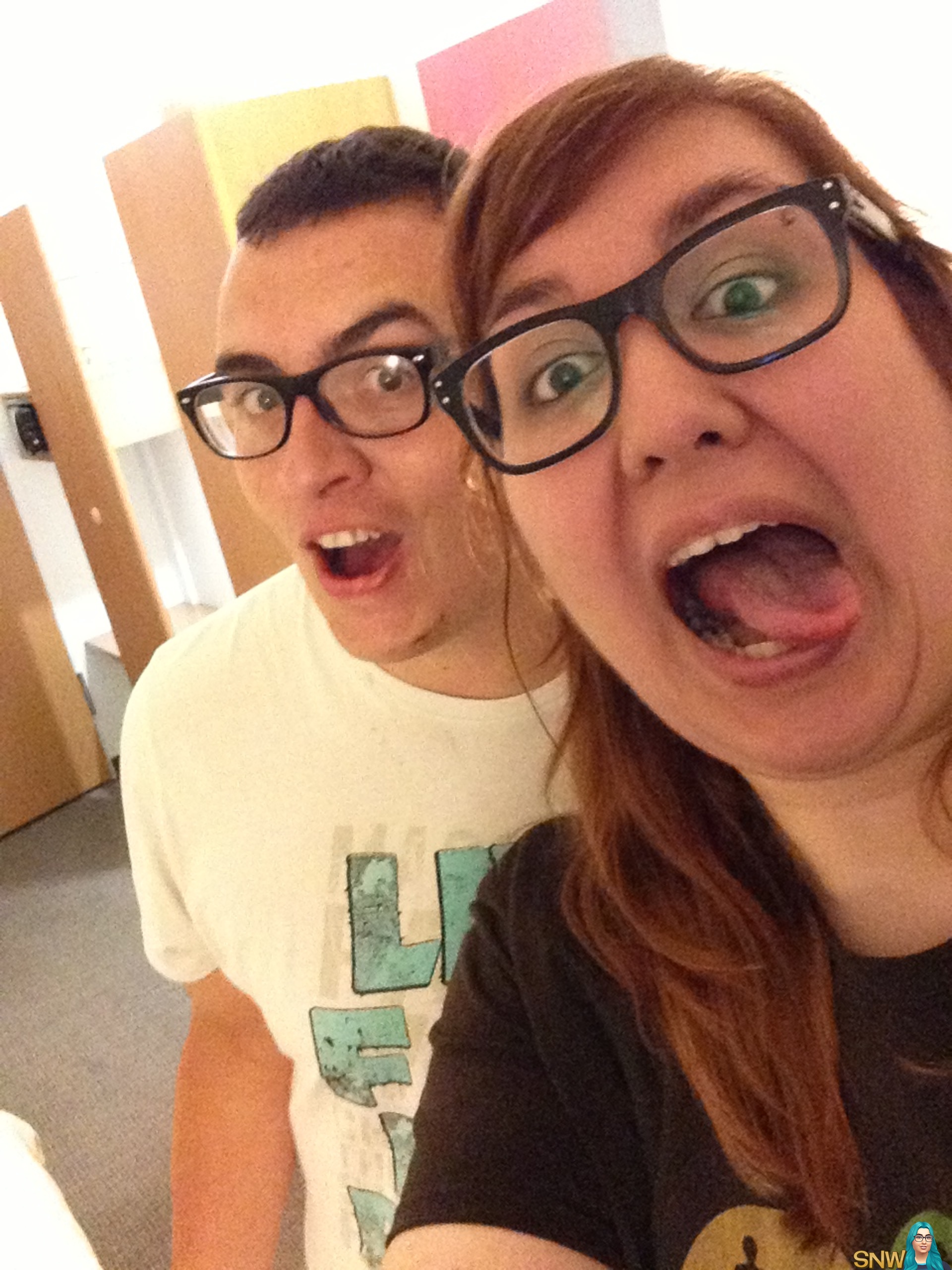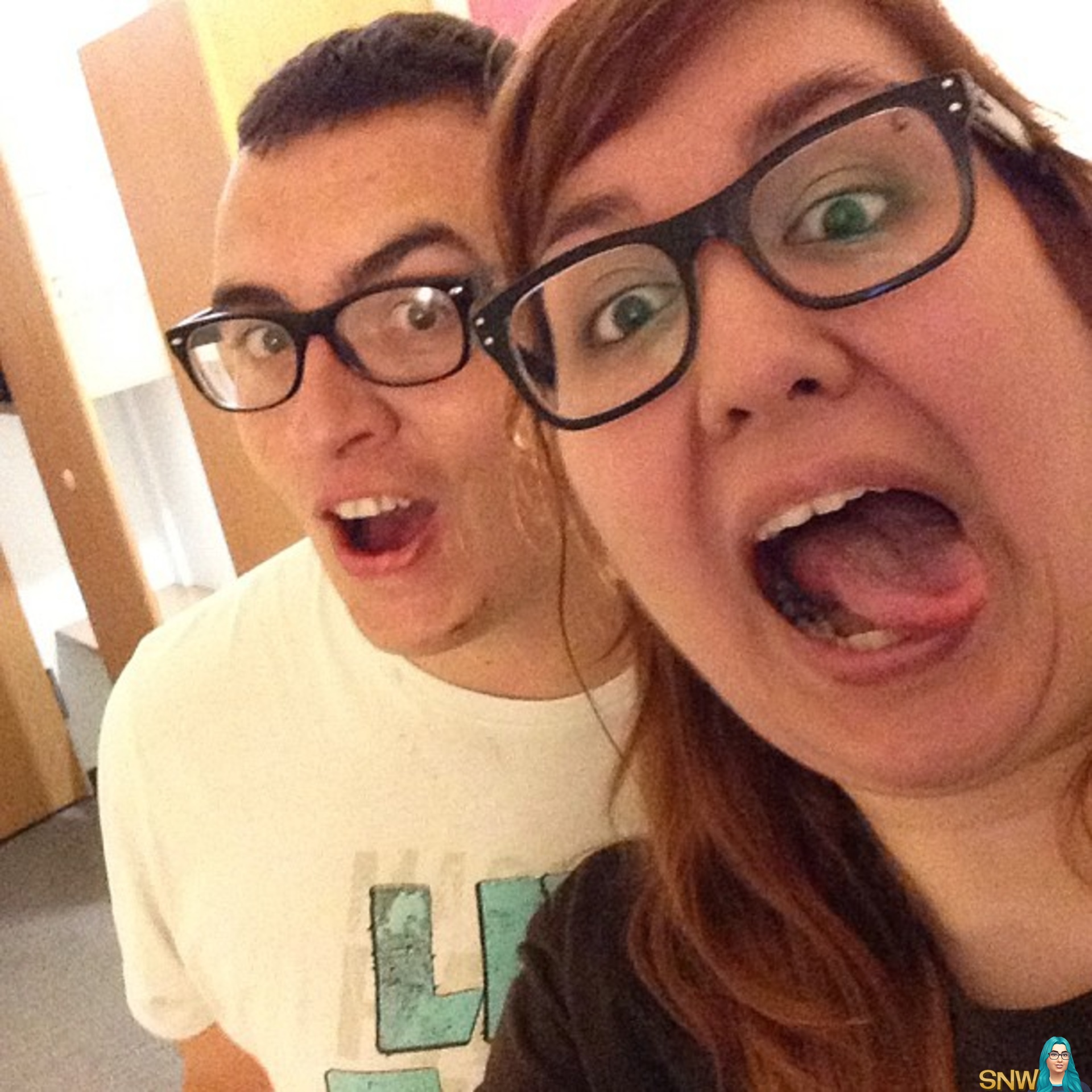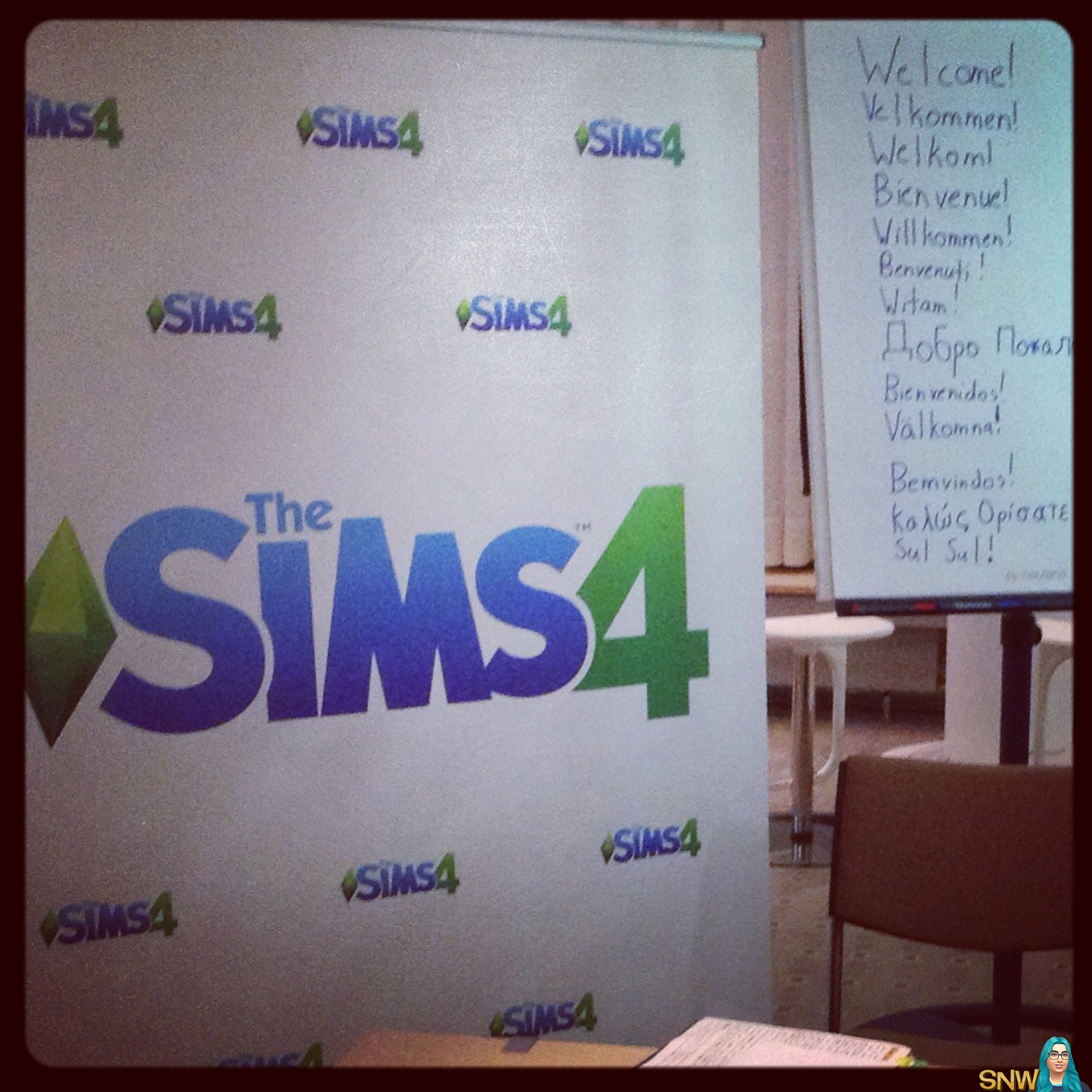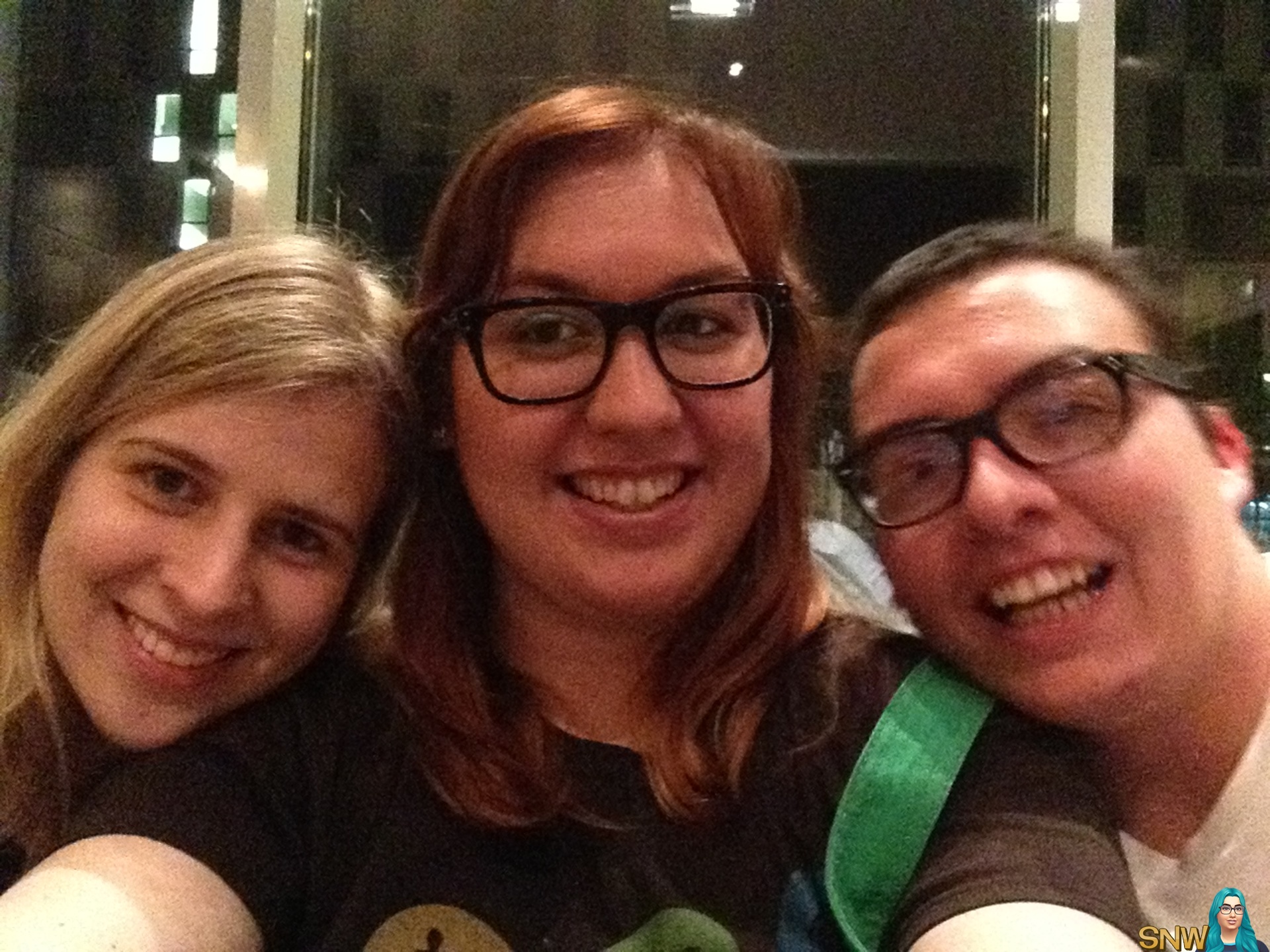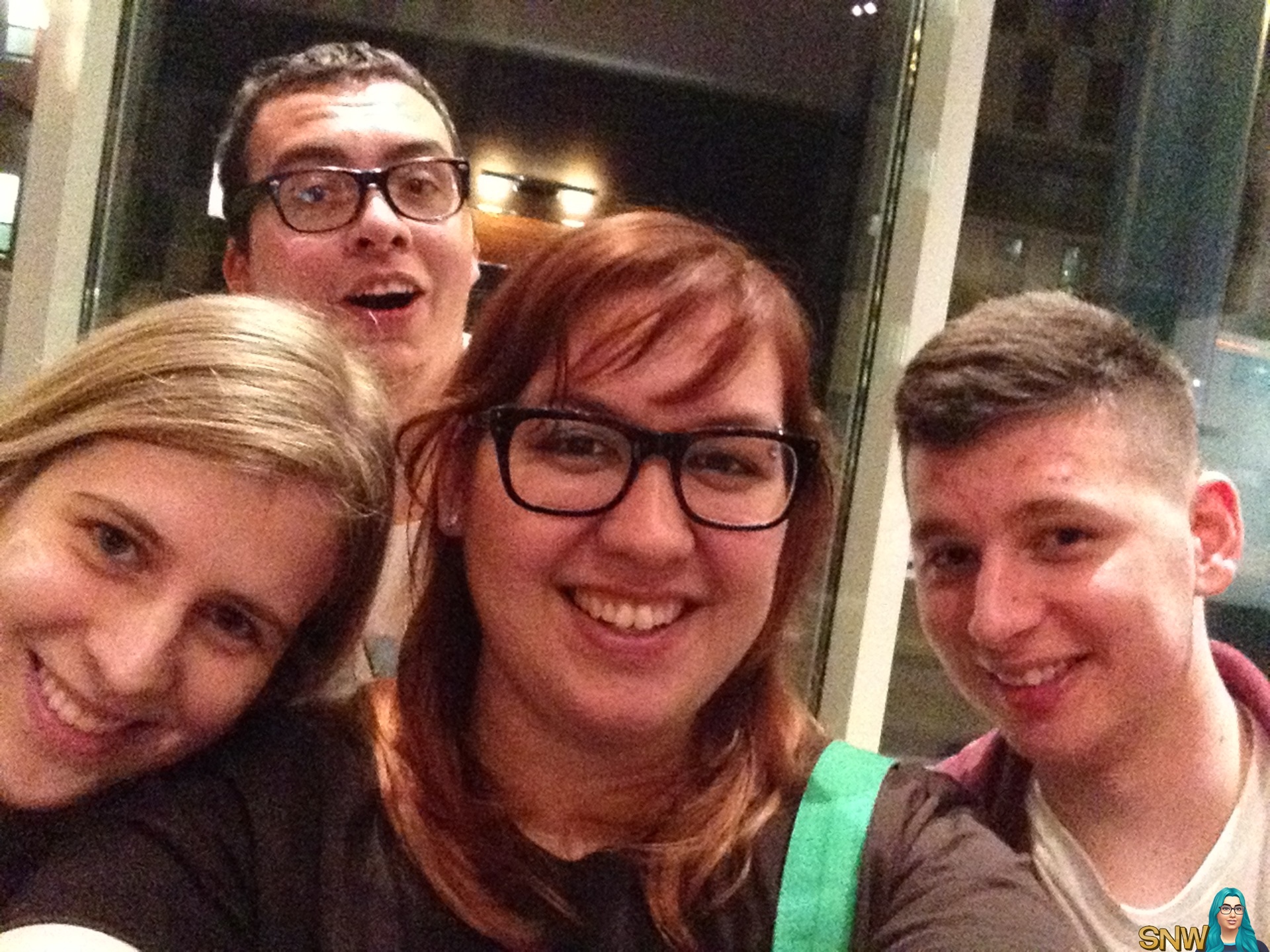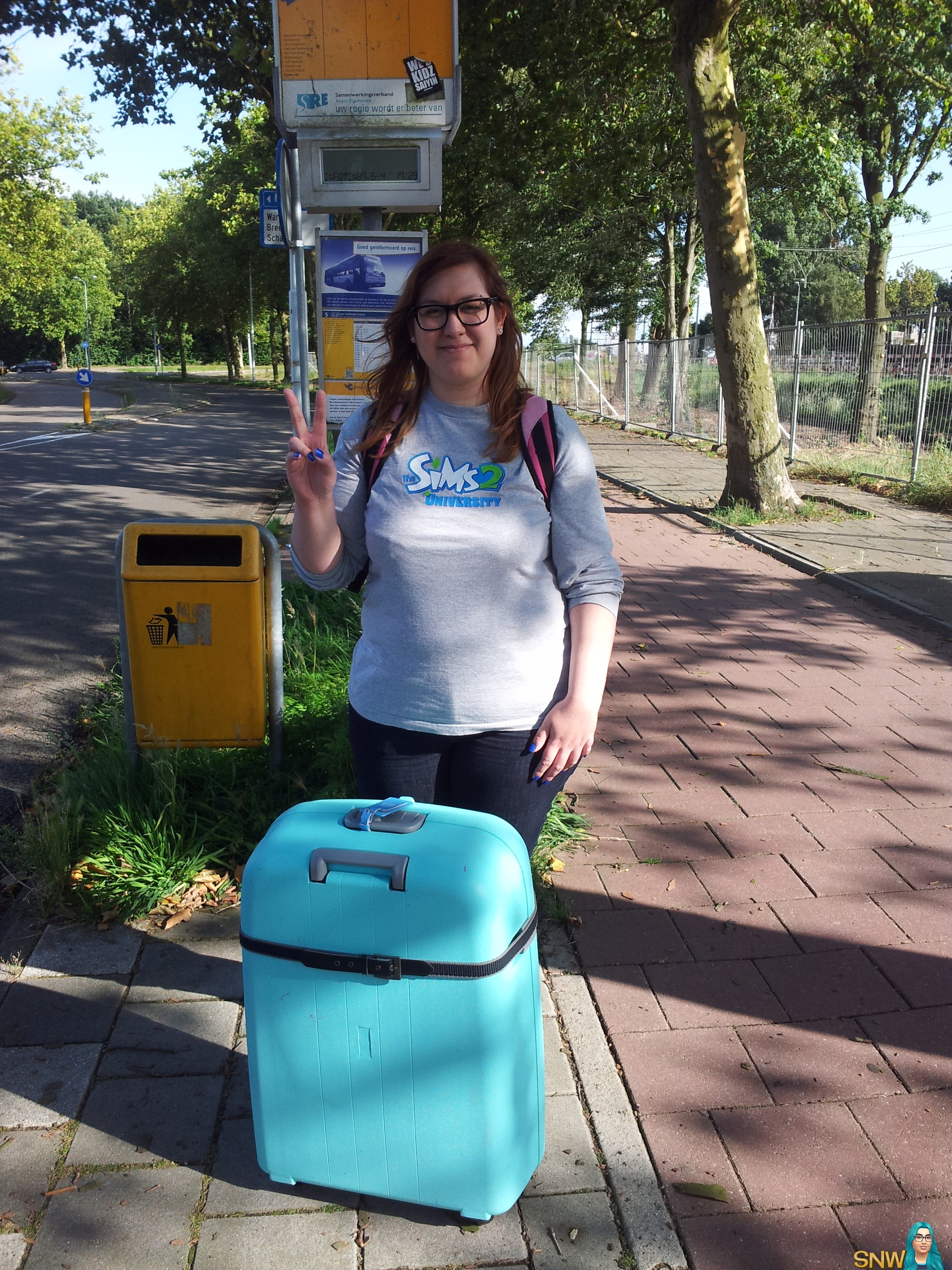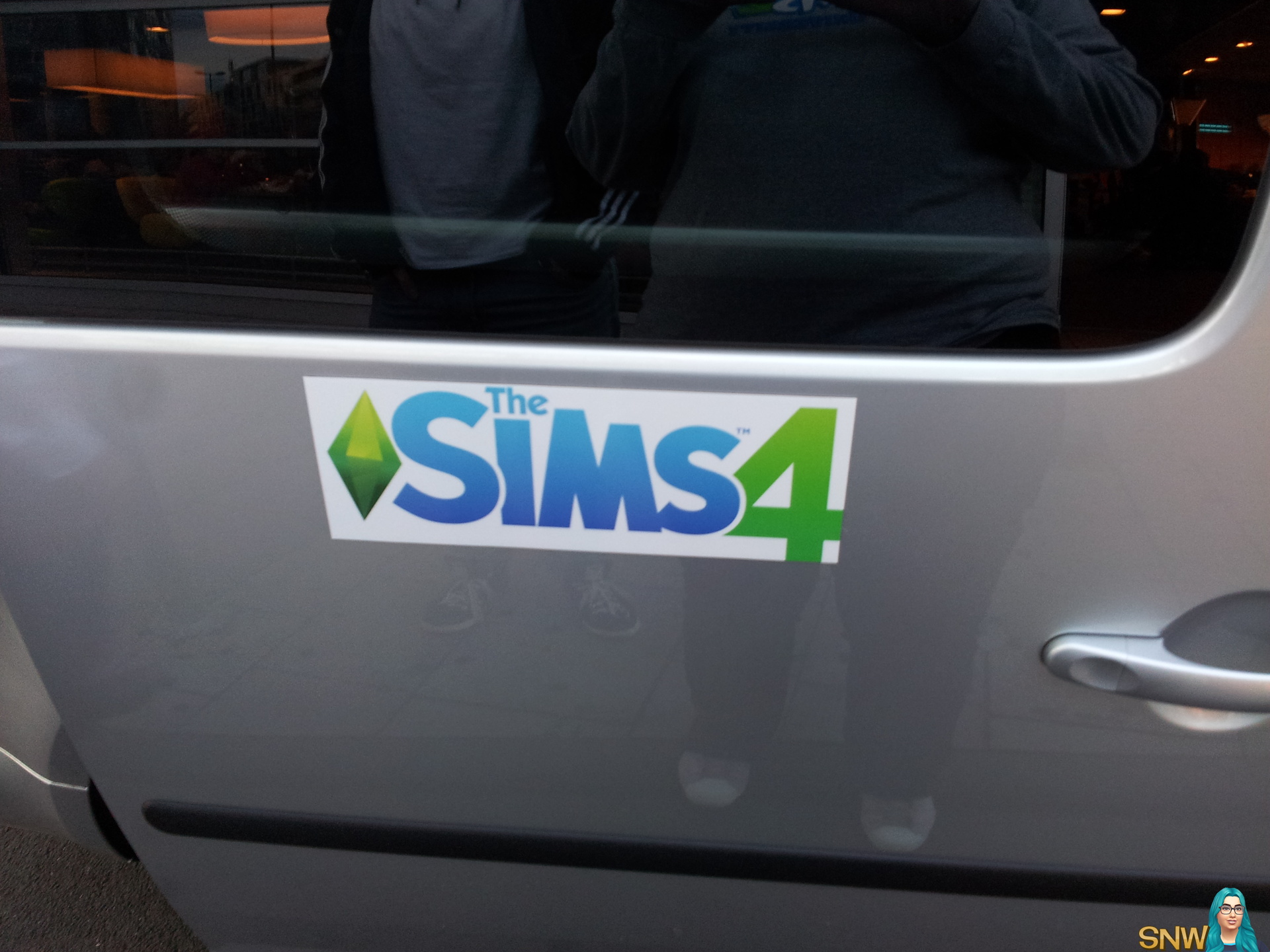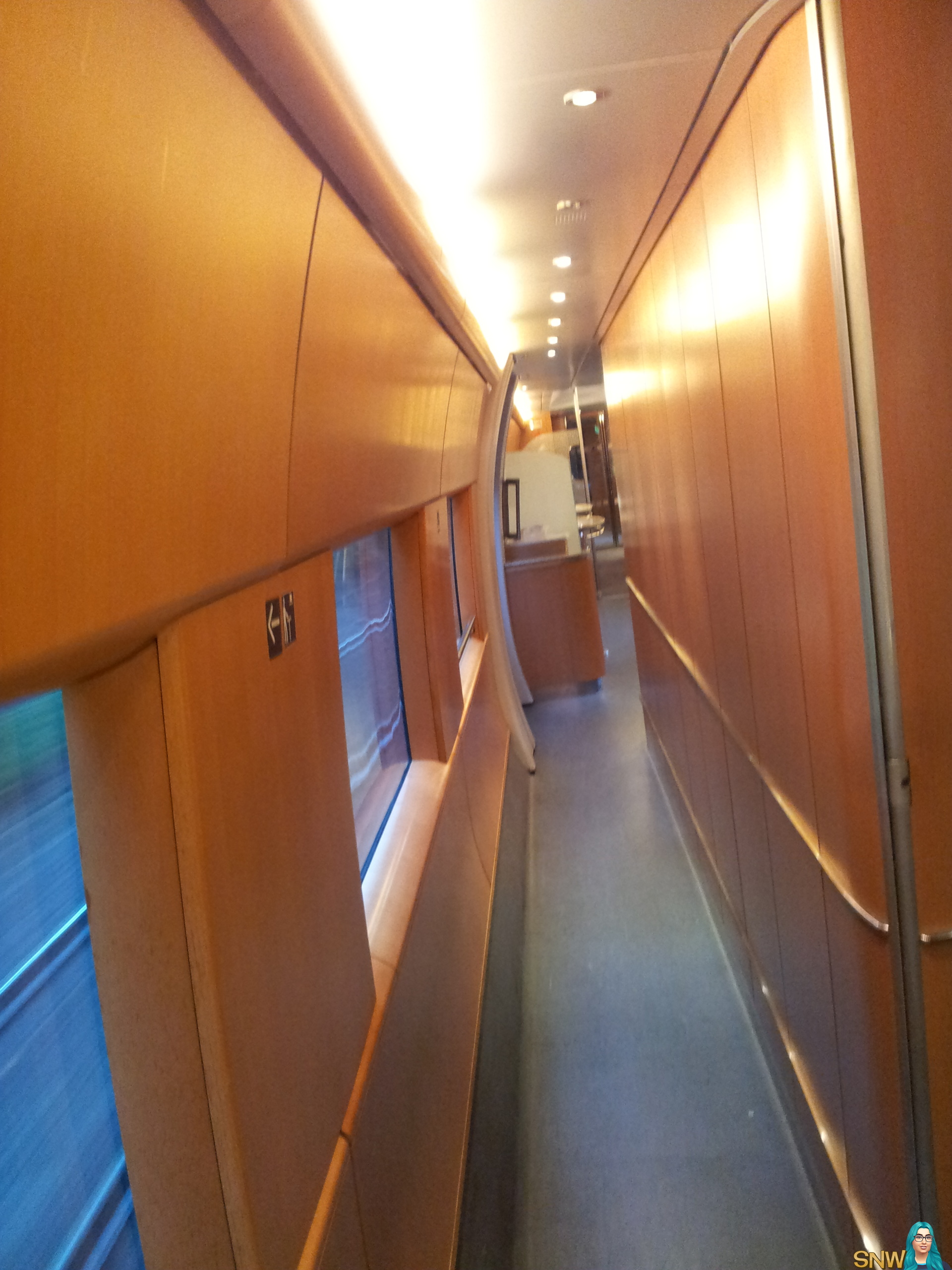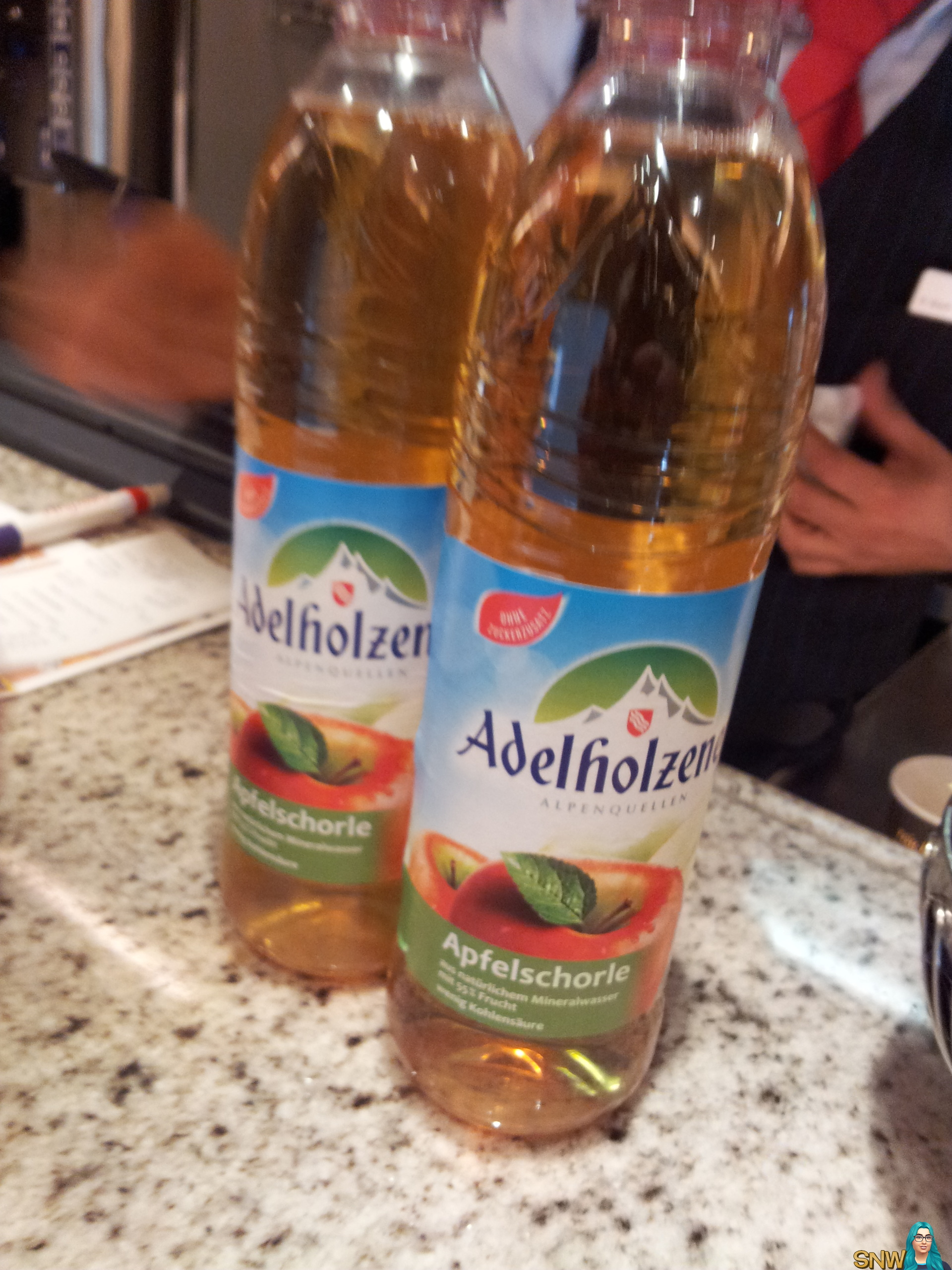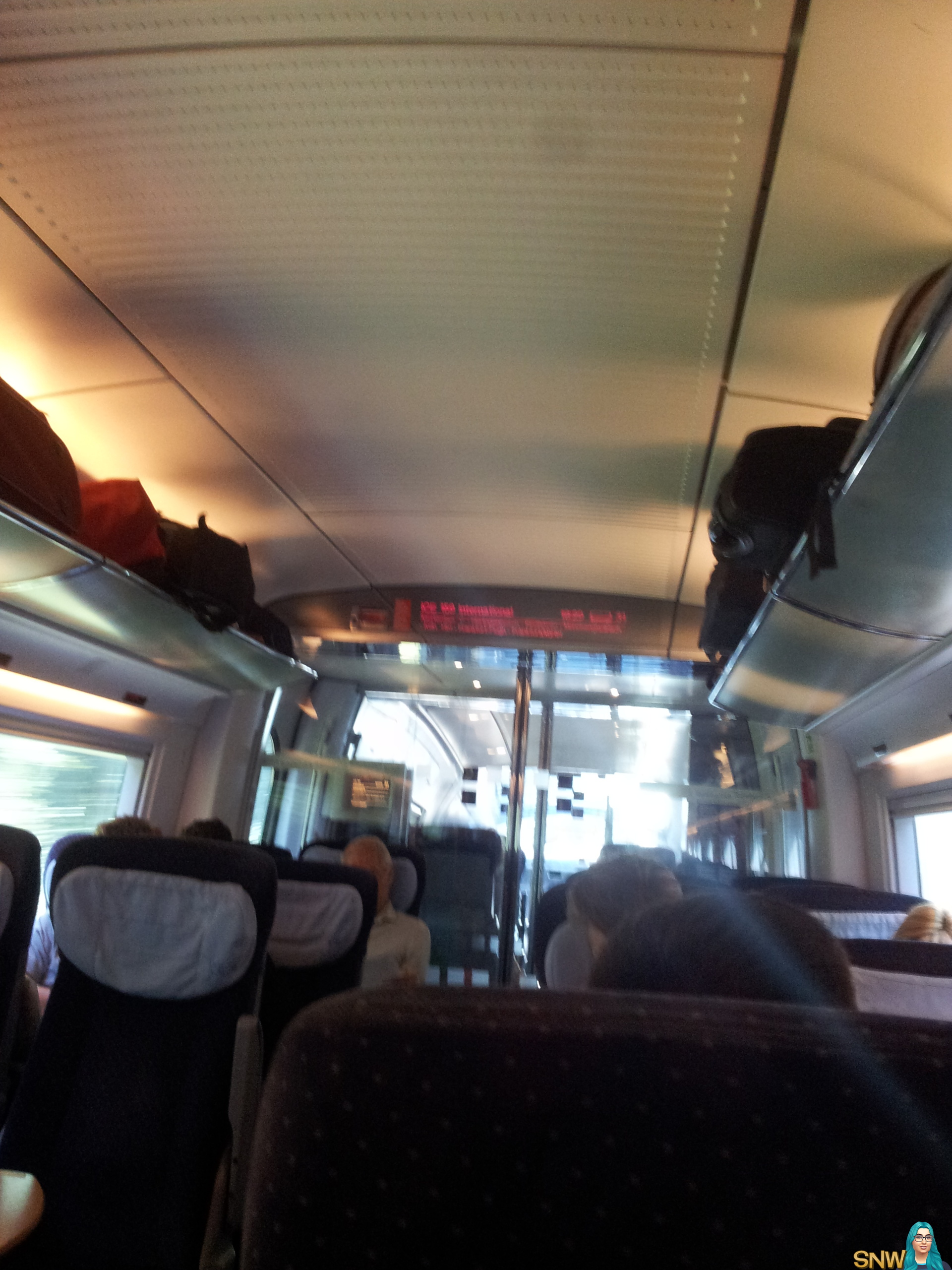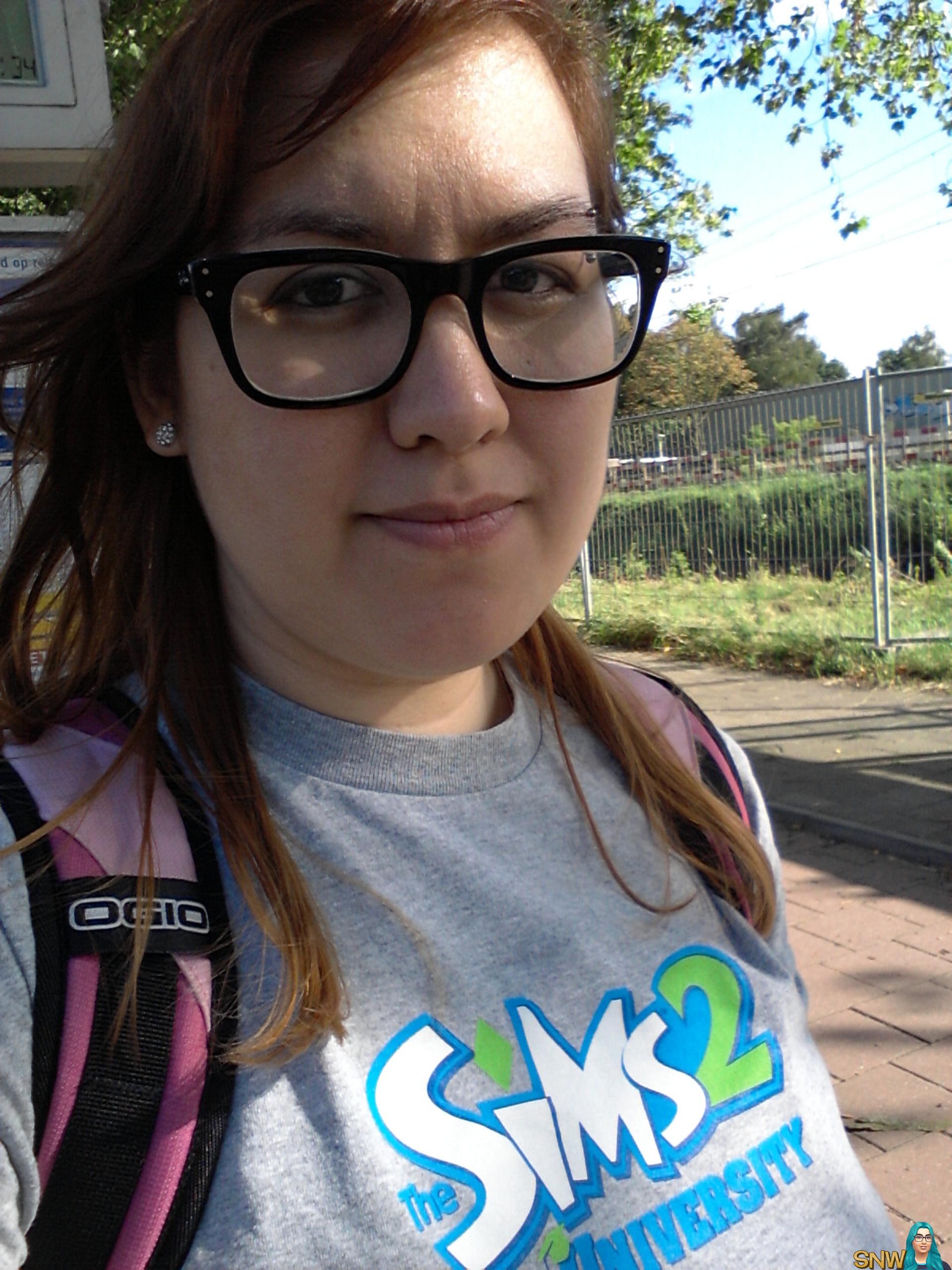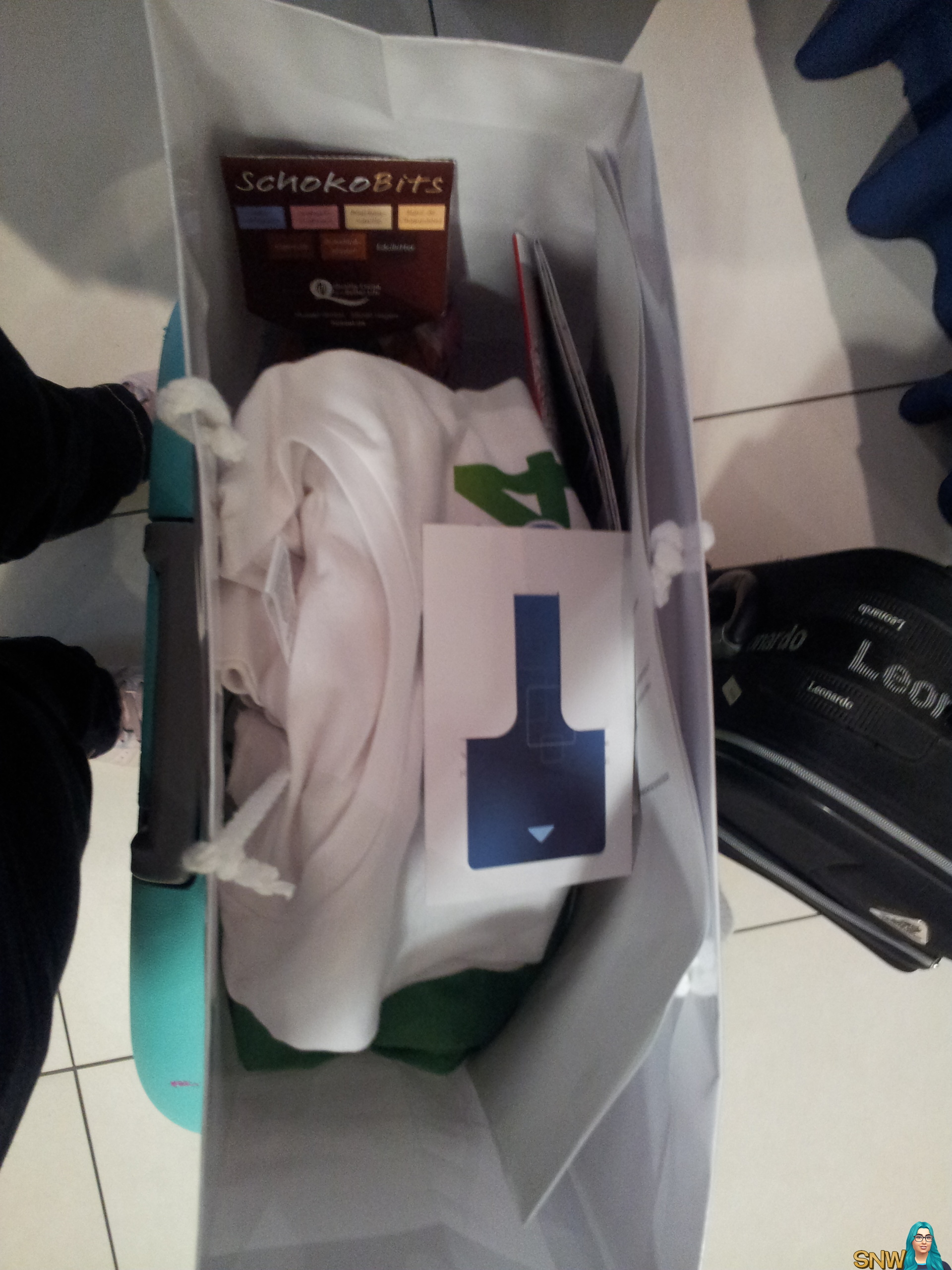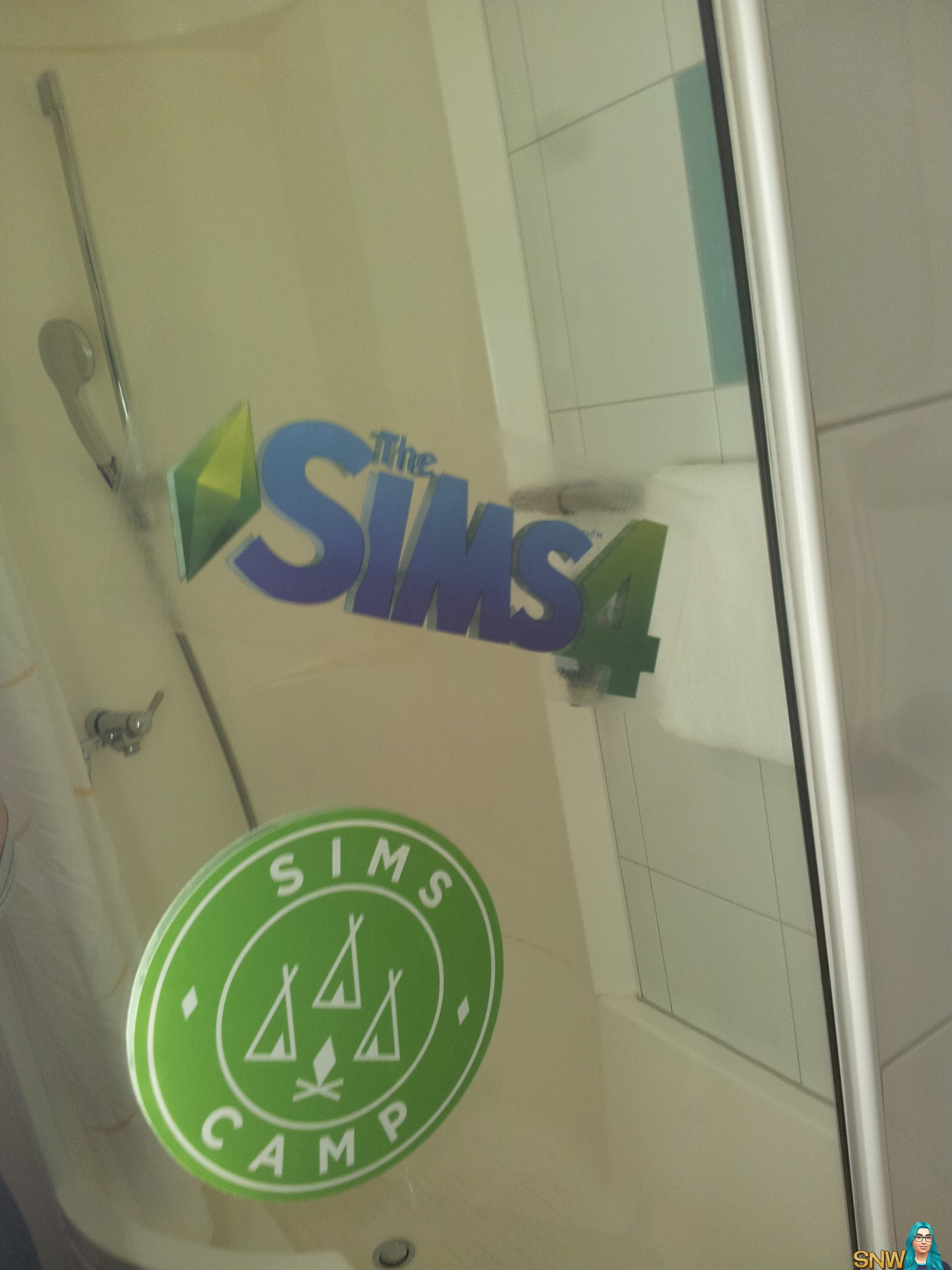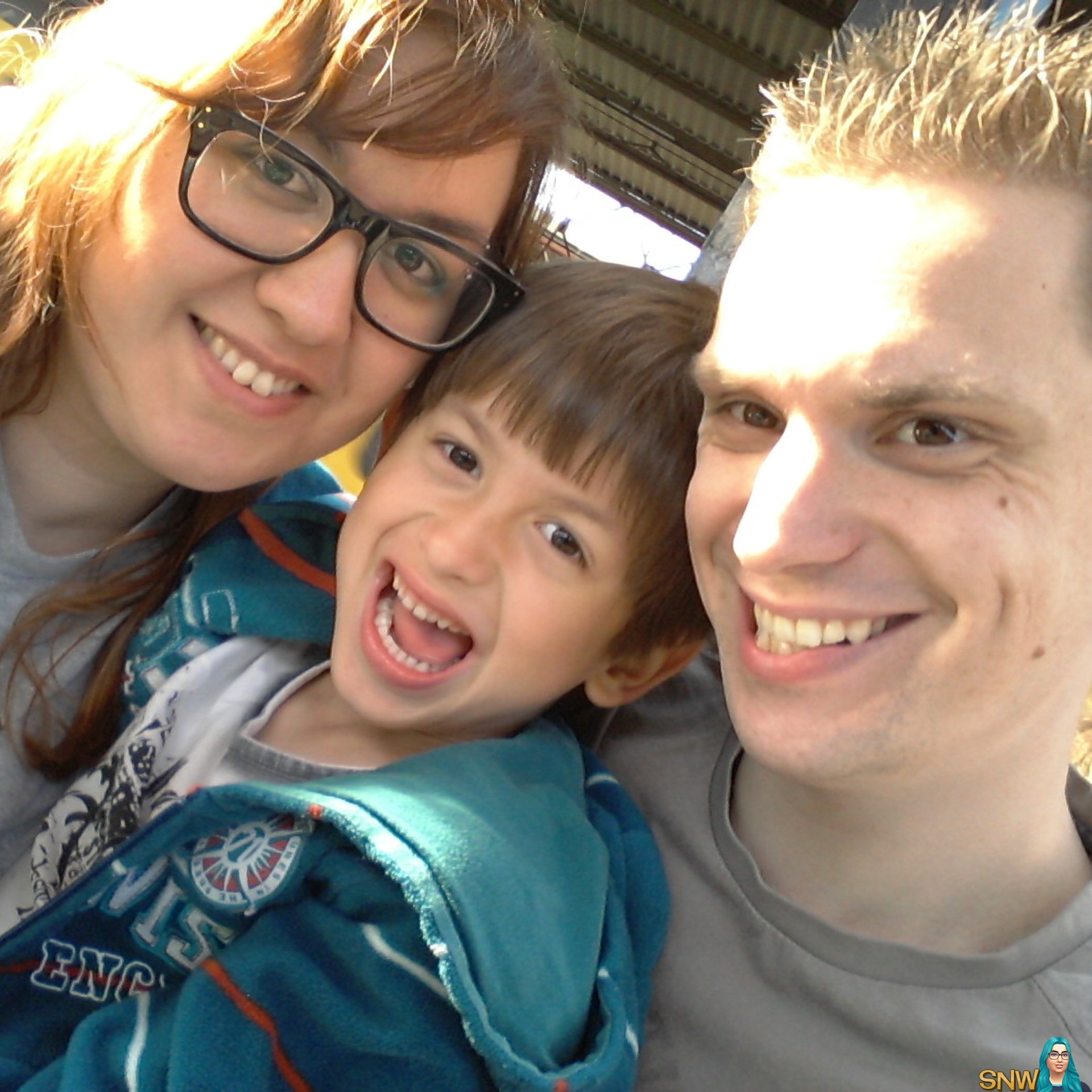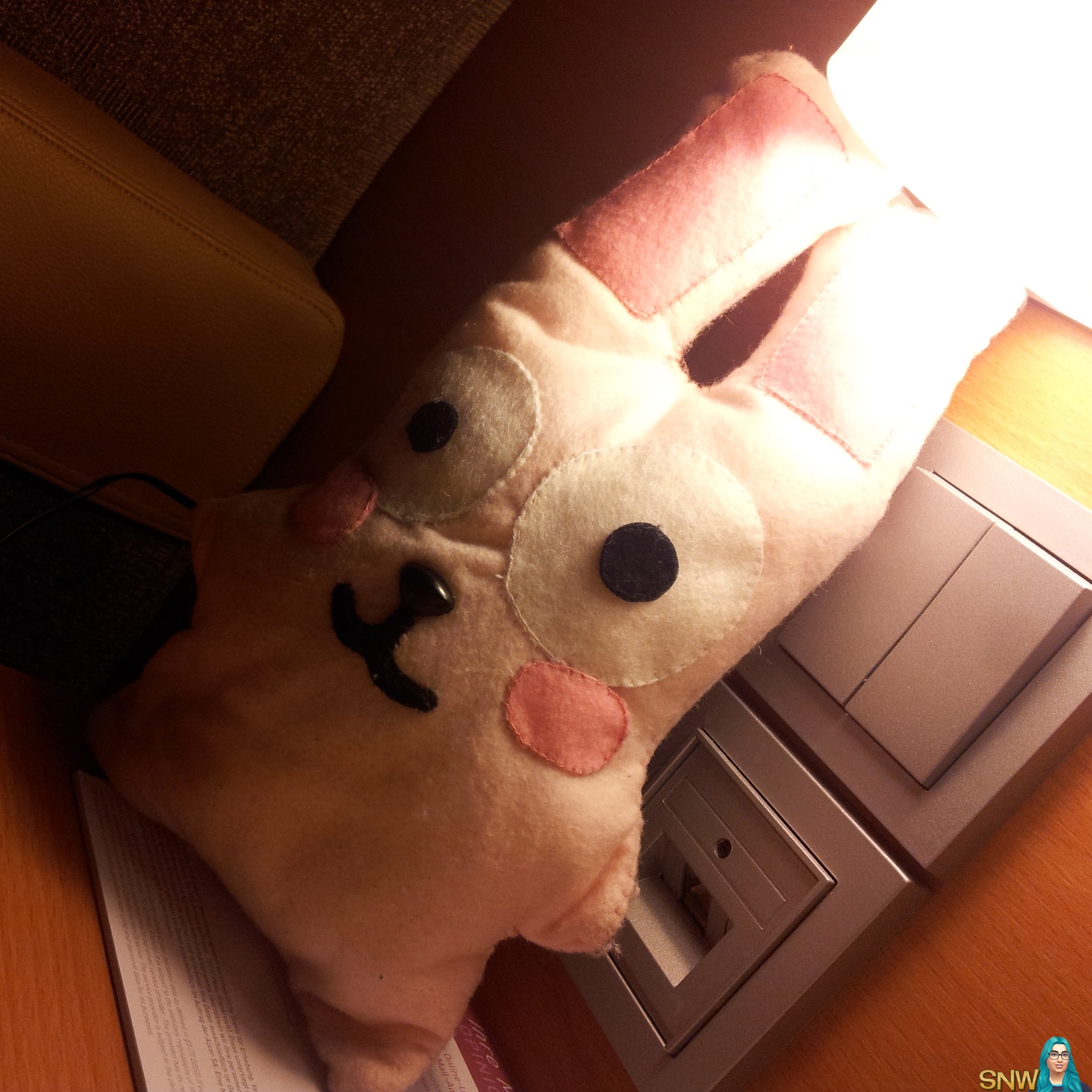 Monday - August 19, 2013
I've been nervous for weeks. Today is the big day! My suitcase is packed. It took some effort to get it to actually close. Yeah, I had to take out two stacks of clothing... Oops! For those of you wondering why my suitcase was SO full: I had a lot of medication to take with me, and it takes up quite some space. And I also brought gifts from The Netherlands for all the people from all around the world! For those of you wondering about the gifts, I brought stroopwafels and hagelslag!

In between getting ready for Sims Camp I managed to take my son to school (and pick him up afterwards). He seems happy for me that I'm going away, but he's also a bit worried at the same time. He actually had trouble sleeping the night before because mommy was leaving. He knows I'm coming back, obviously. I guess this is new for the both of us. I've never been away from my family this long. Well of course, before we were a family I have gone on trips. But ever since my son was born I only once went away on a trip for a week to London with my partner. And that's about it. I'll miss them for sure. But it's going to be so awesome! Or should I say awesim?
So from here on out I'll show pictures I've taken and some of which I uploaded to my Instagram.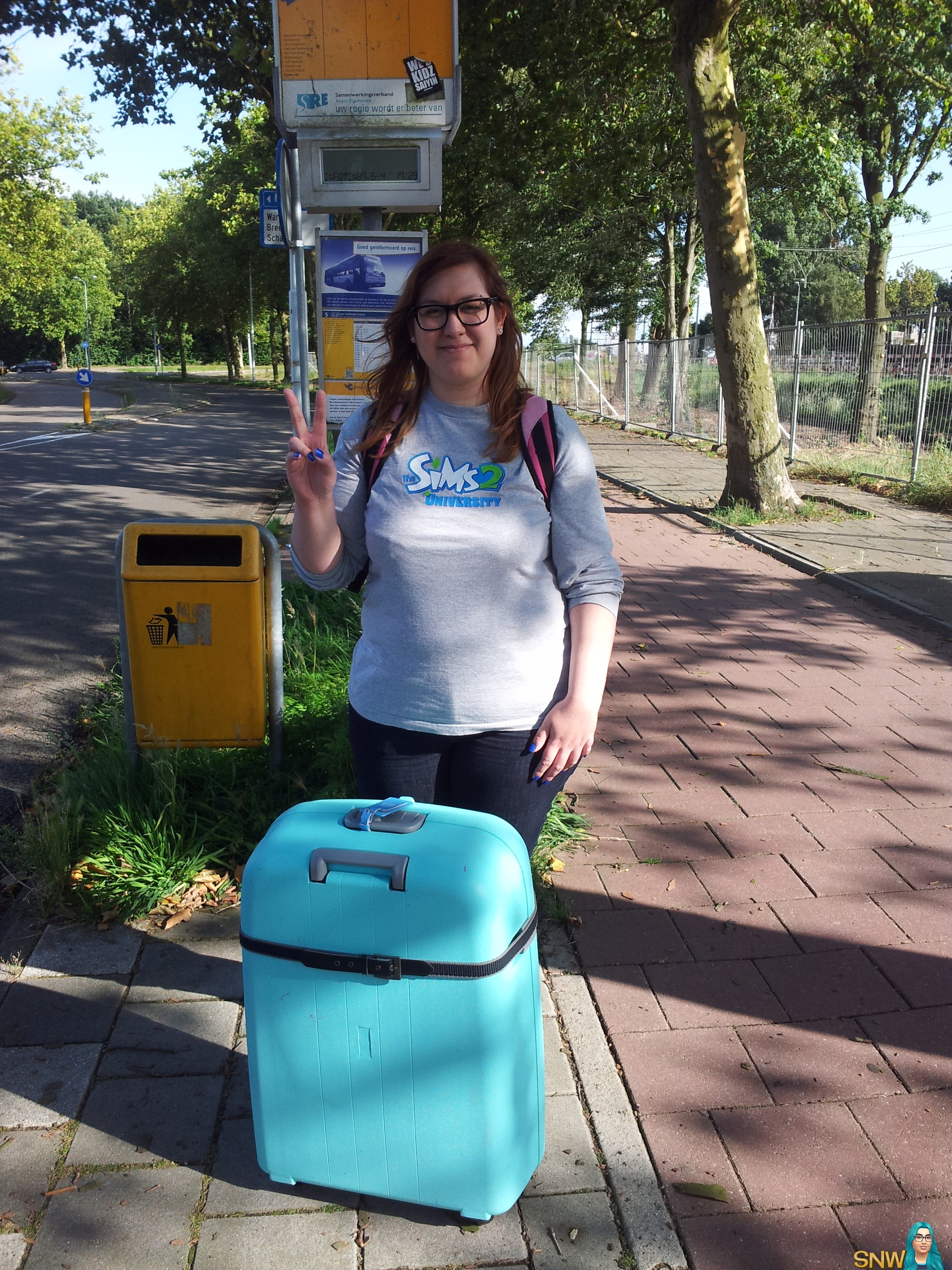 Waiting at the bus station with my luggage. I may not seem excited but I'm shaking with excitement lol!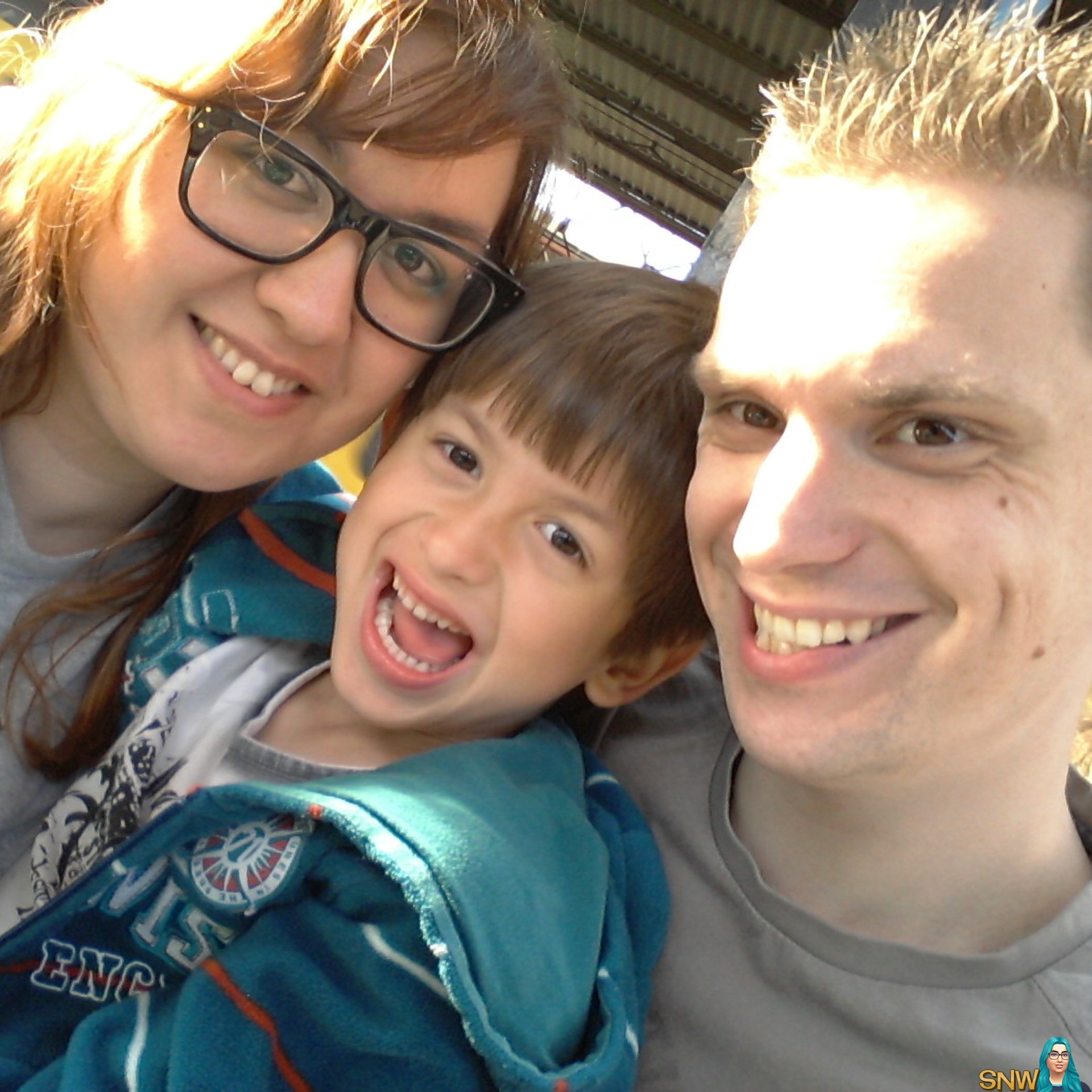 At the train station in Eindhoven cuddling with my family before leaving!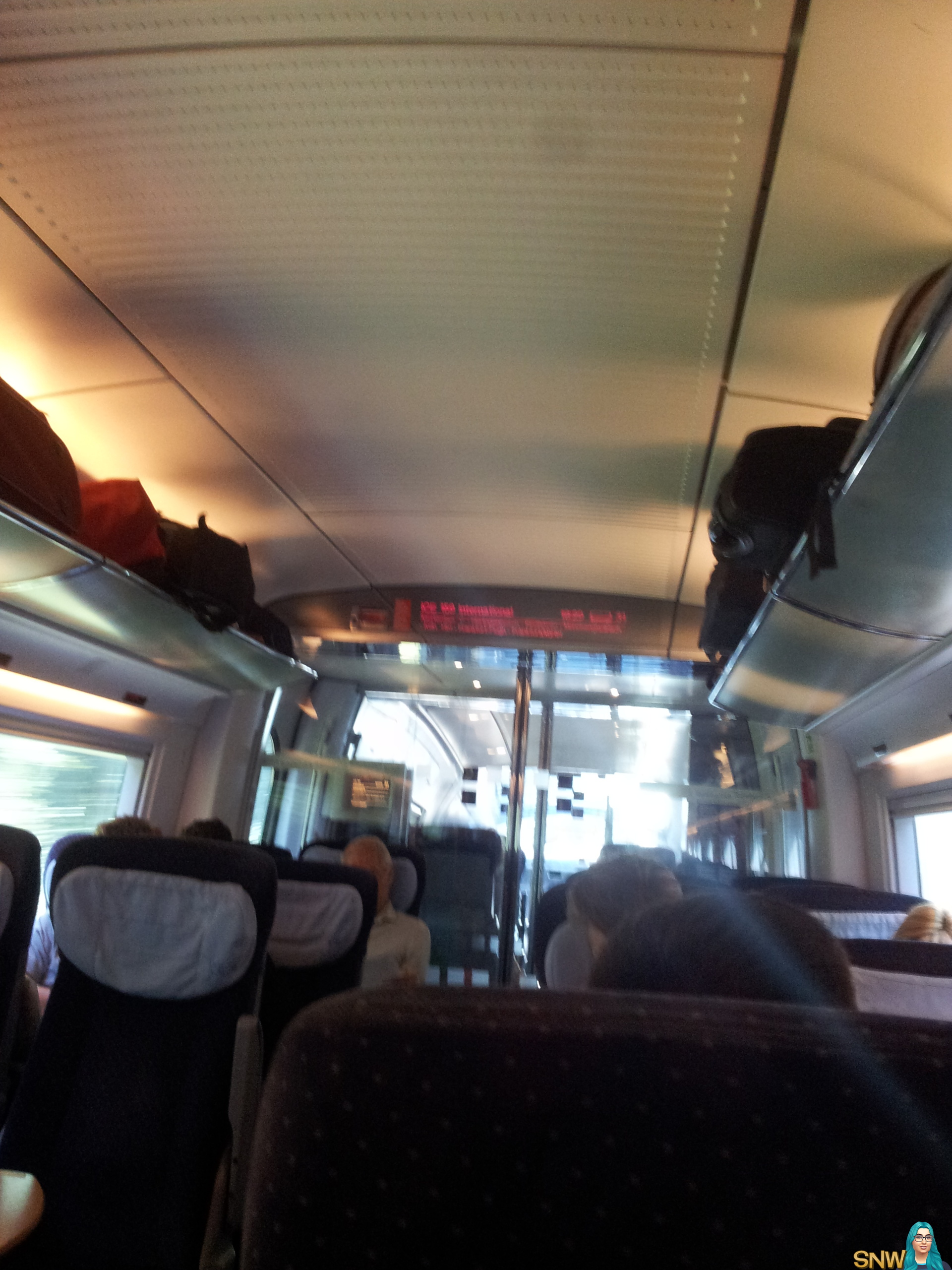 Met up with my community manager Jordy, as well as Soraya from Sims Nieuws in the ICE to Cologne!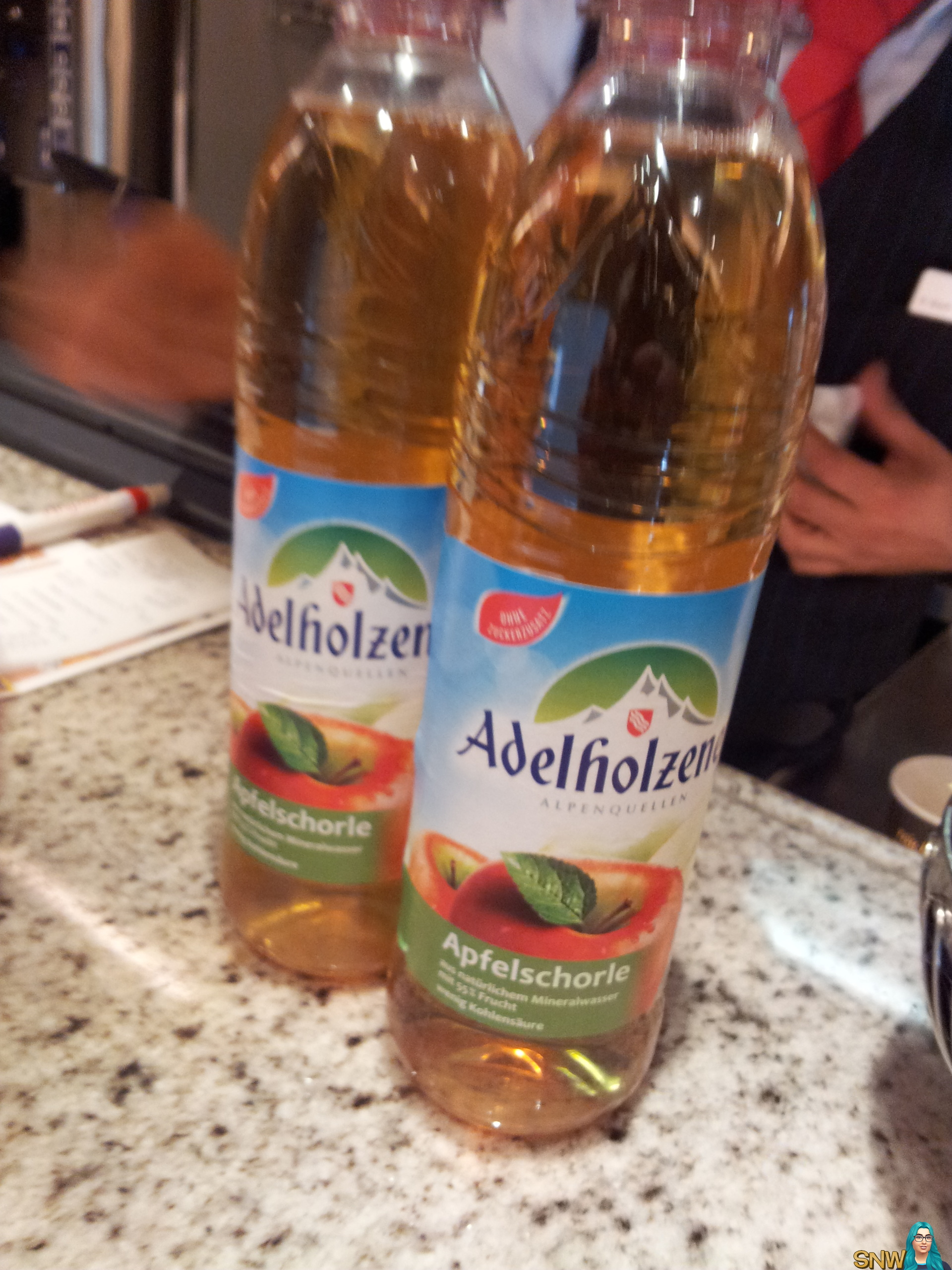 This was basically all they served that I could drink. Trying my best not to drink any soda/pop and keep everything gluten and lactose free. That meant I had to miss out on M&M's and Ben & Jerry's. But oh well.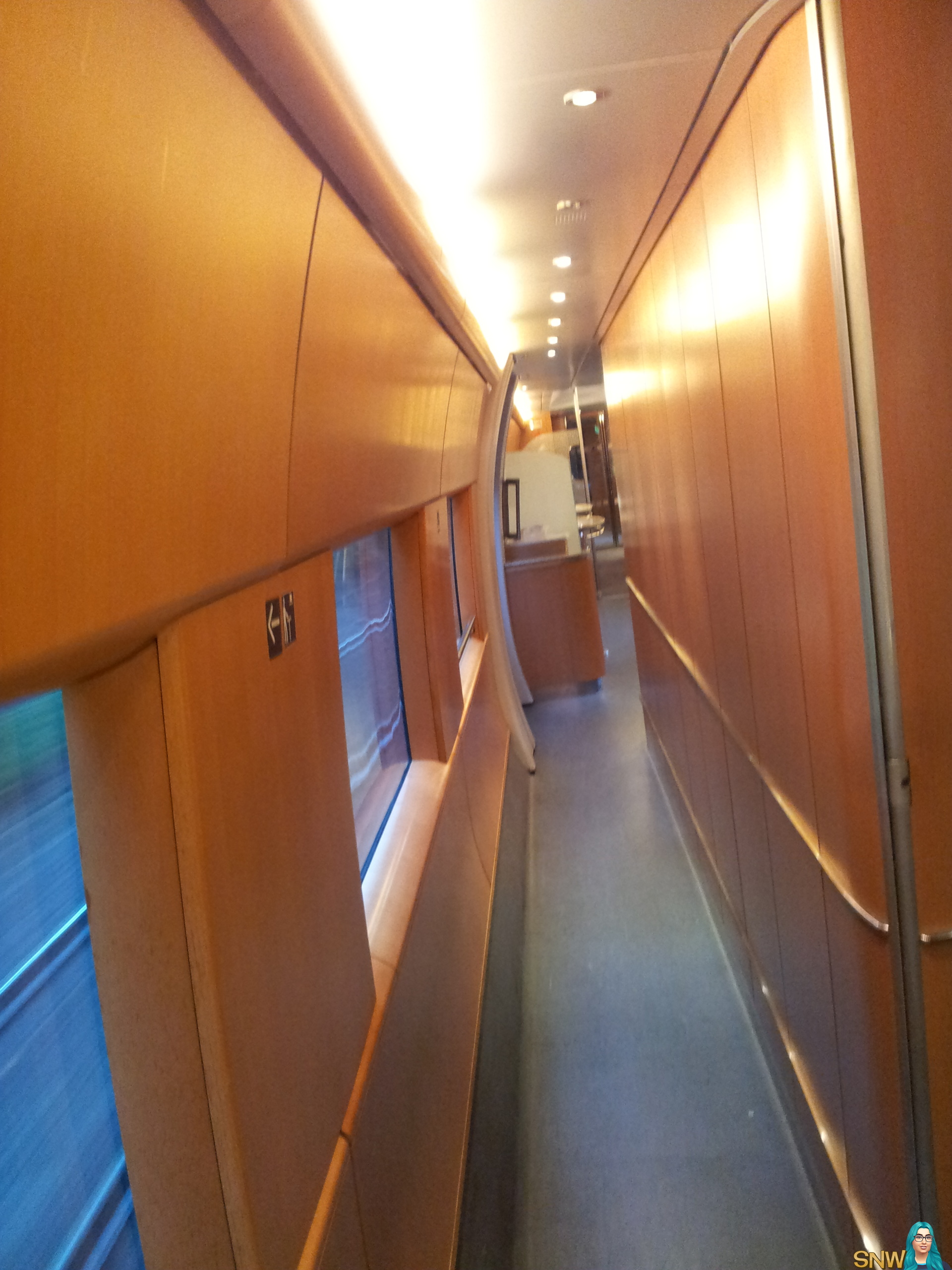 Random shot from inside the ICE train.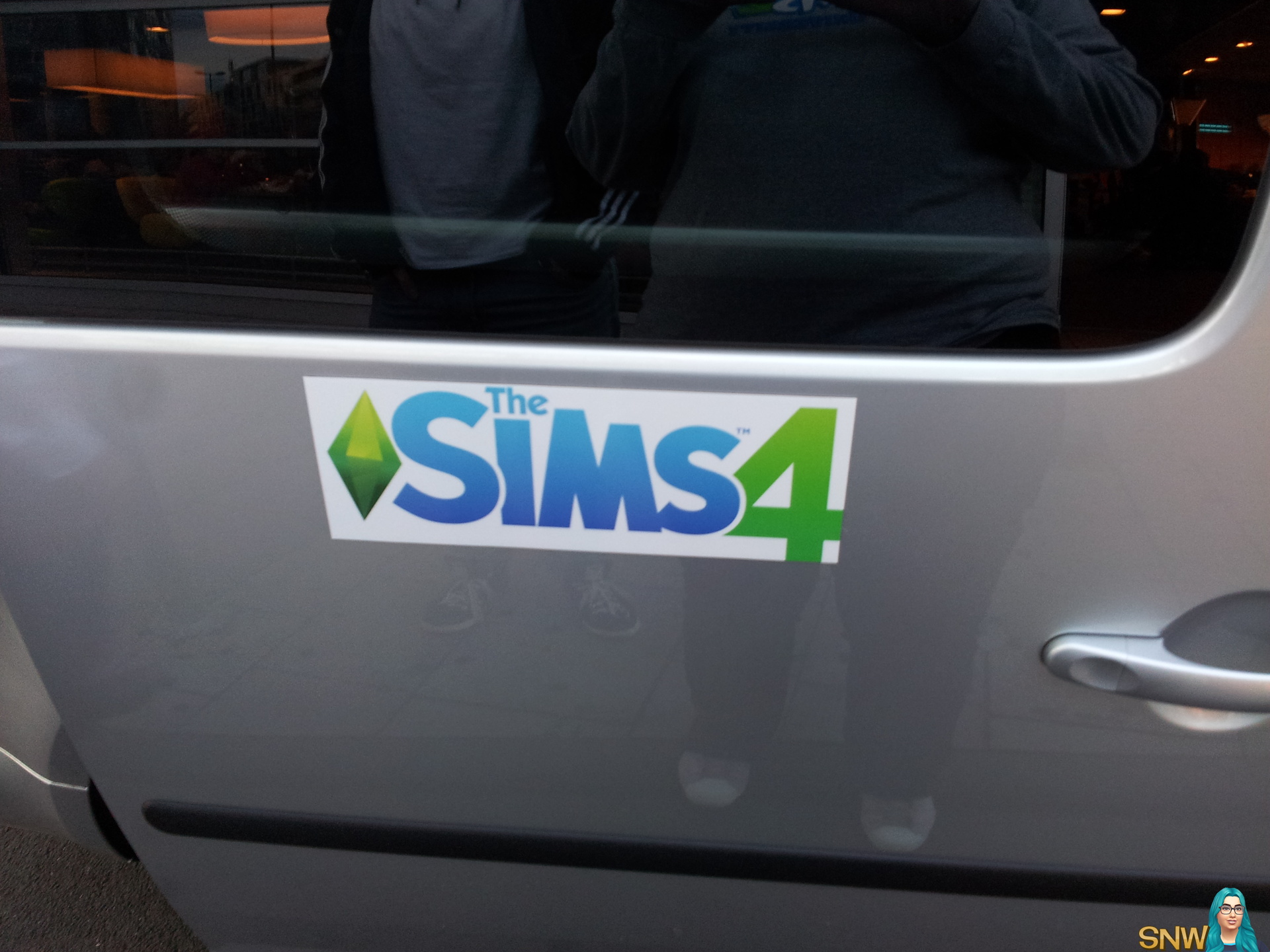 Oooohhhh a Sims 4 van! At this point I had also met up with Sara de Moor from the D.N.A. Request Team! We then all traveled to the Novotel in Cologne. Thanks to our chaperone Jordy for helping me with my suitcase hahahaha! At the hotel we checked in and received these lovely Sims goodie bags!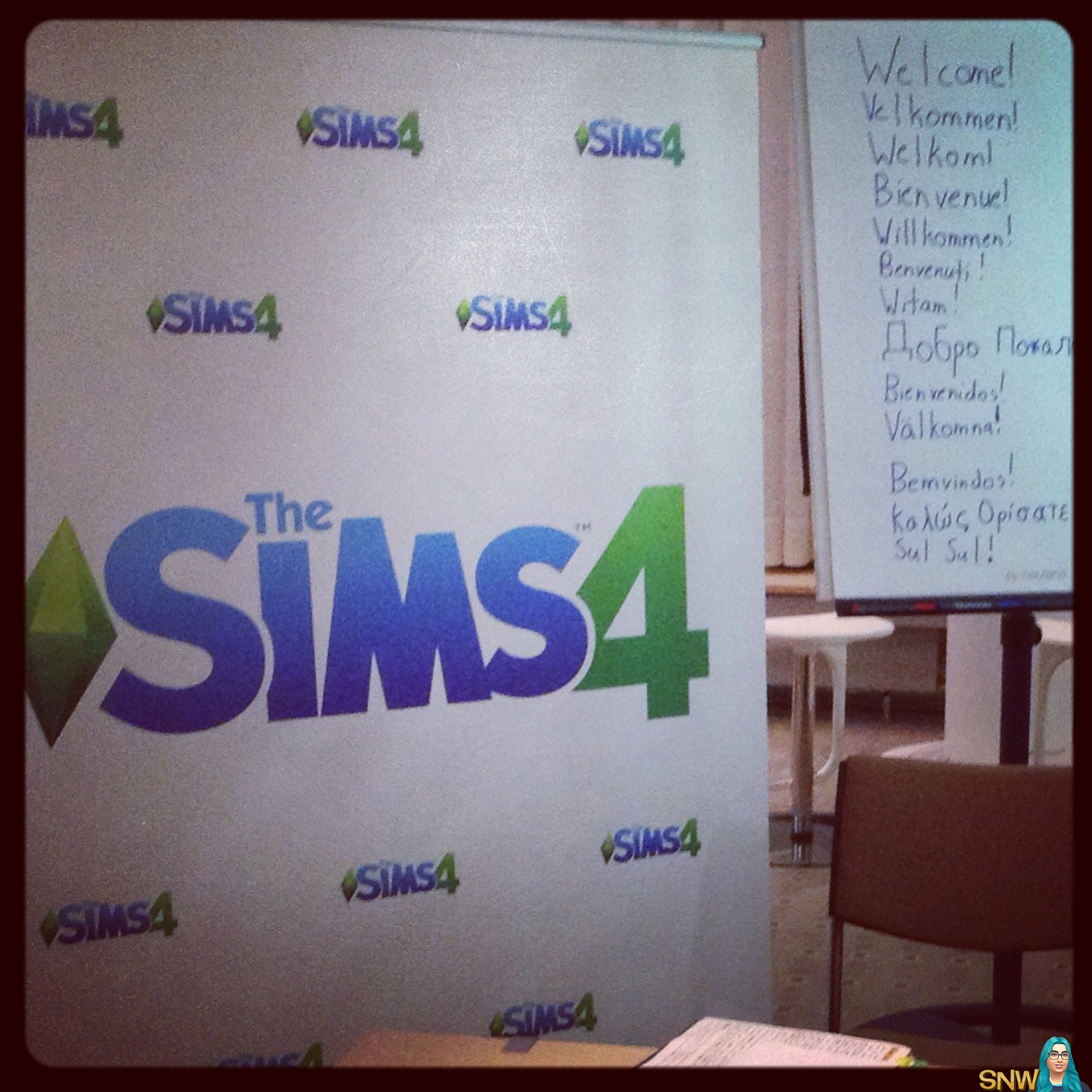 Yaaaay for the Welcome Committee! Too bad there weren't any other Sims fans present when we got there. But first things first. Look what I received when we arrived!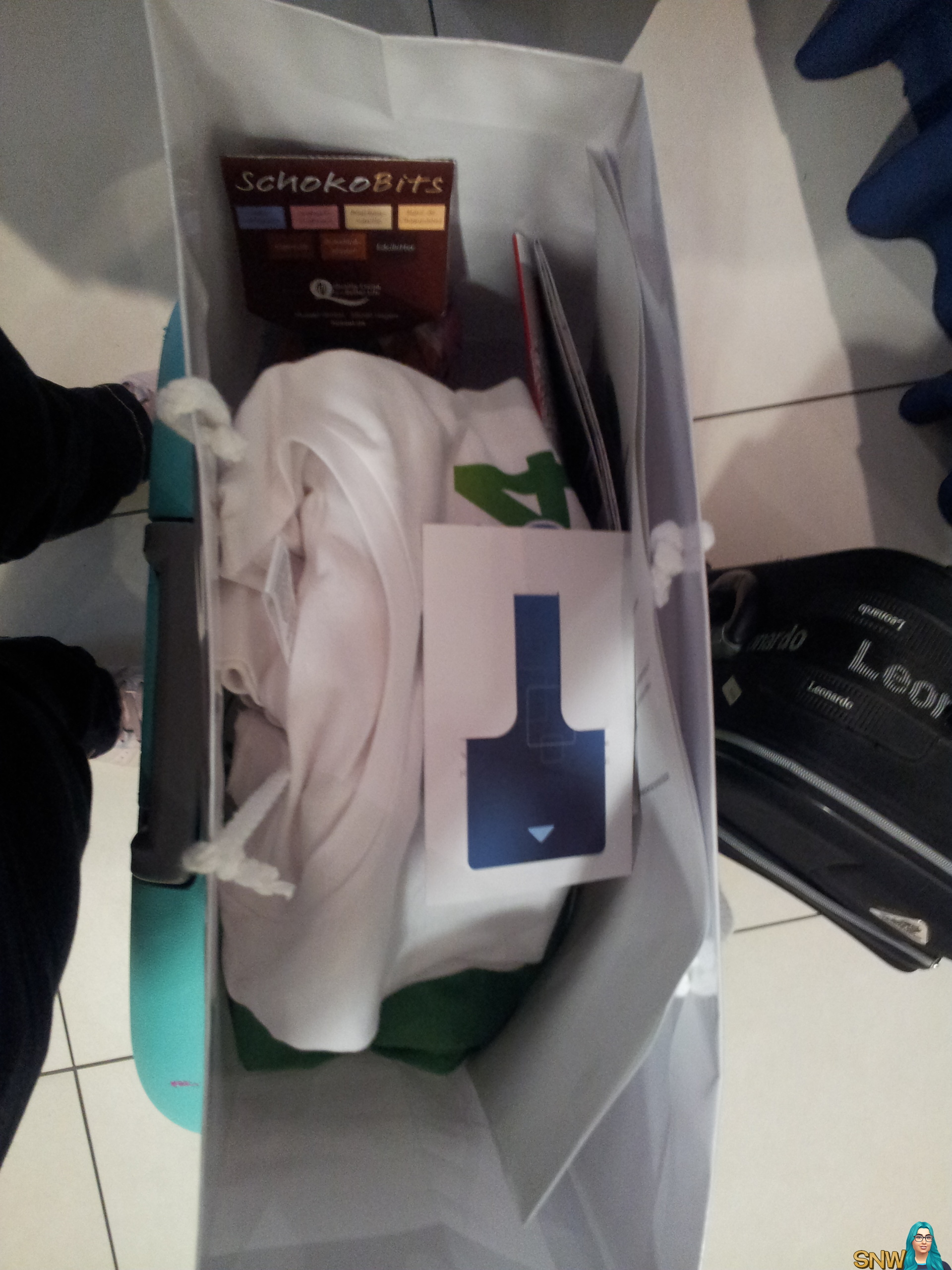 Ohhhhhhh! I did a vlog about this goodie bag!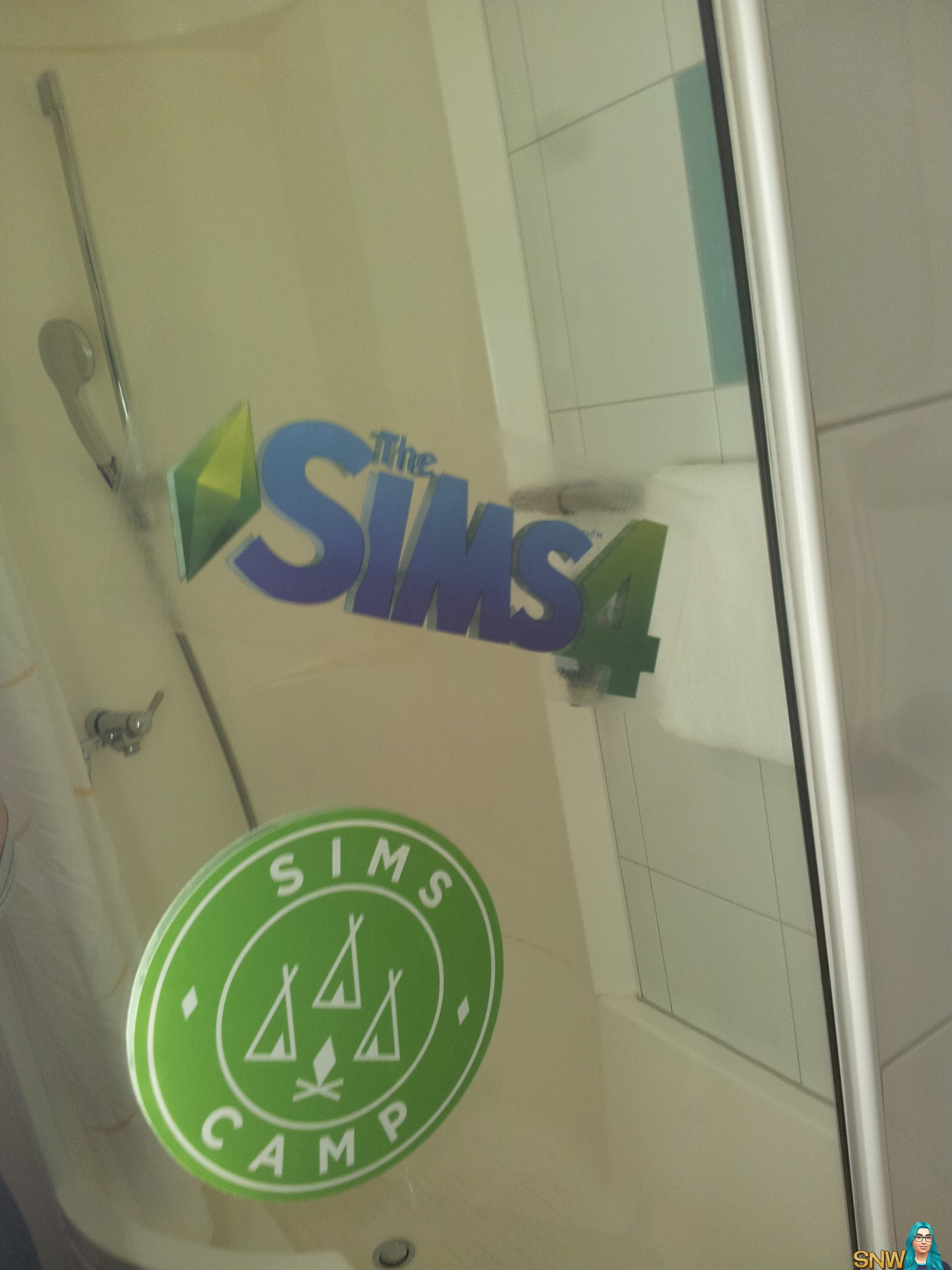 Surprise in the bathroom in my hotel room! These awesome static window stickers were all over the place. So not only in all of our rooms, but also throughout the hotel, in the bar for example hahaha.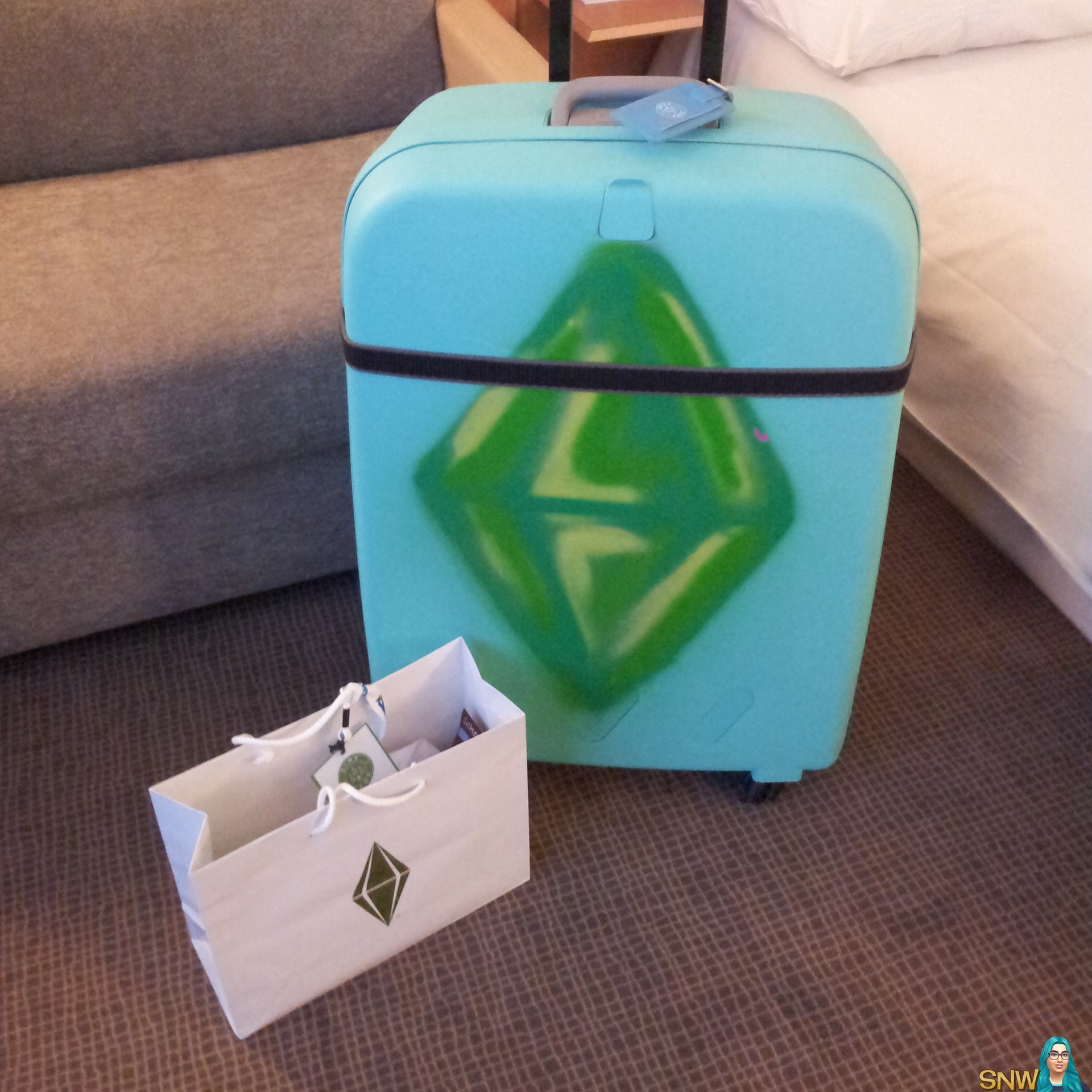 Arrived in my room with my Plumbob suitcase and my goodie bag!
I was SO excited after traveling there, and then I found that except for us three girls (Soraya, Sara and myself) there were no Sims Camp people at the hotel! They all went out to eat, because apparently the hotel restaurant was booked by another group. Since it was late, dark and I was tired and feeling a bit ill, I didn't want to go out and look for them on my own. The other two girls went to bed pretty soon after they had an expensive dinner. It was all a misunderstanding, but we saw some food, and EA more or less said it was okay to eat over there. I was trying to get wifi working on my ipad, while the girls were helping themself to some food. And when I say some, I mean a little. Then the waiter approached us and more or less said that they had to pay 22 Euros each, because this was a buffet from another group, like what the? Yeah so that got resolved, sort of. Soraya and Sara got a "deal" where they still had to pay (I think 12 and 15 Euros) but less than initially said by the waiter. So that was a nice start I guess. Good thing Sara stood up for everyone, she got into defensive mom mode hahaha!
After going to my room again, feeling rather sad cause we were supposed to meet up with everyone, or at least a part of the group, I found out that Cristina from SimsCri and Liliana from Edenstyle were also in the hotel, and a little after that I heard Rachybop was as well! So I went downstairs to meet them, and shortly after the rest of the group returned to the hotel! Gosh there were so many people! I remember Greg from SimCookie and Lexi (Alexis) from SimsVIP going like ROSIEEEEEEEE hahahaha. I don't know, there were a lot of people and it was so overwhelming so I don't remember who I hugged and who I didn't. But throughout the week I tried to talk to everyone, which was hard cause there were like 40 of us!
Pretty soon after meeting up we were running up and down the hotel corridors. And we took a bunch of photos in Alexis's room: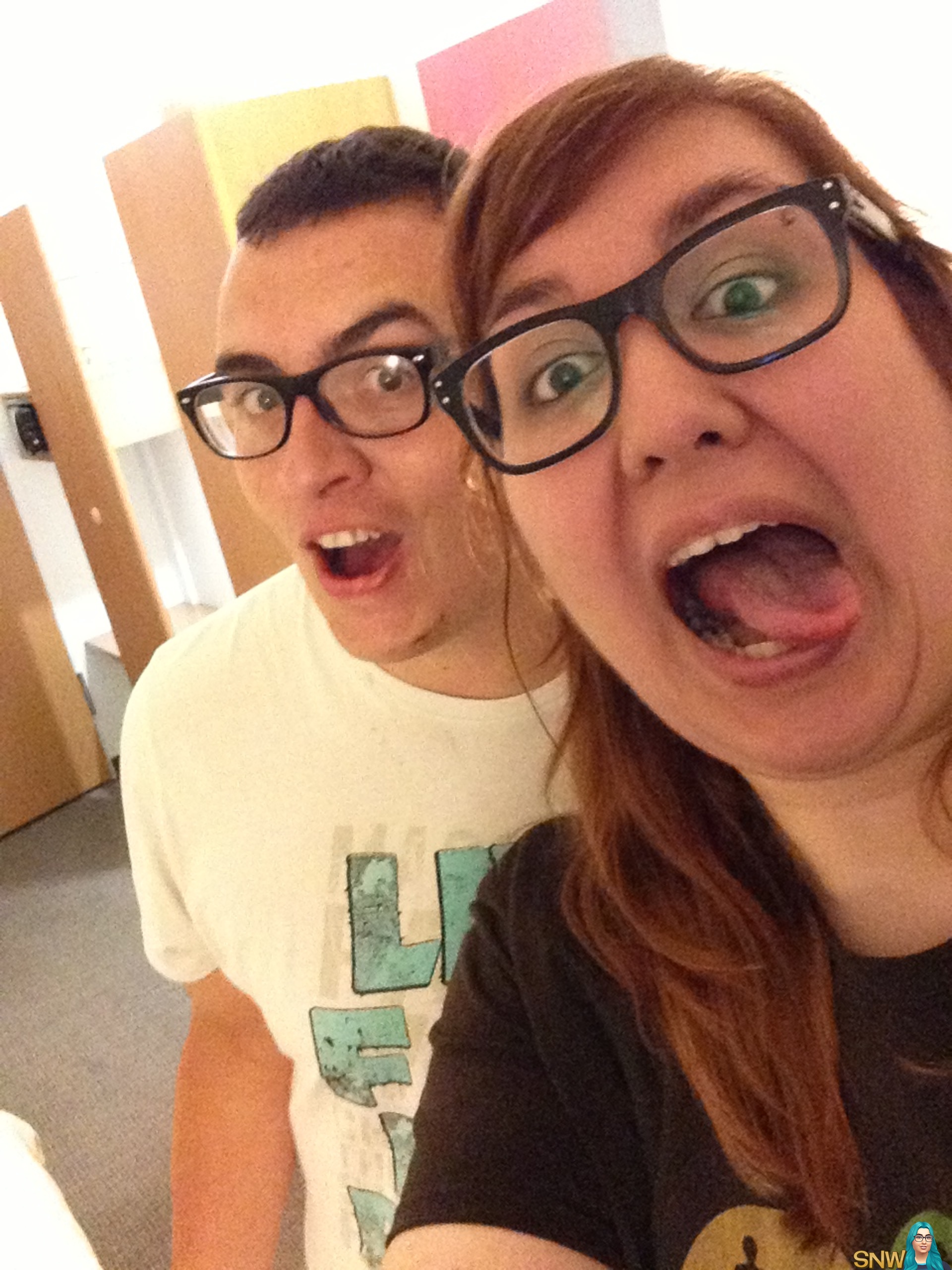 Yes, Greg and Rosie are silly!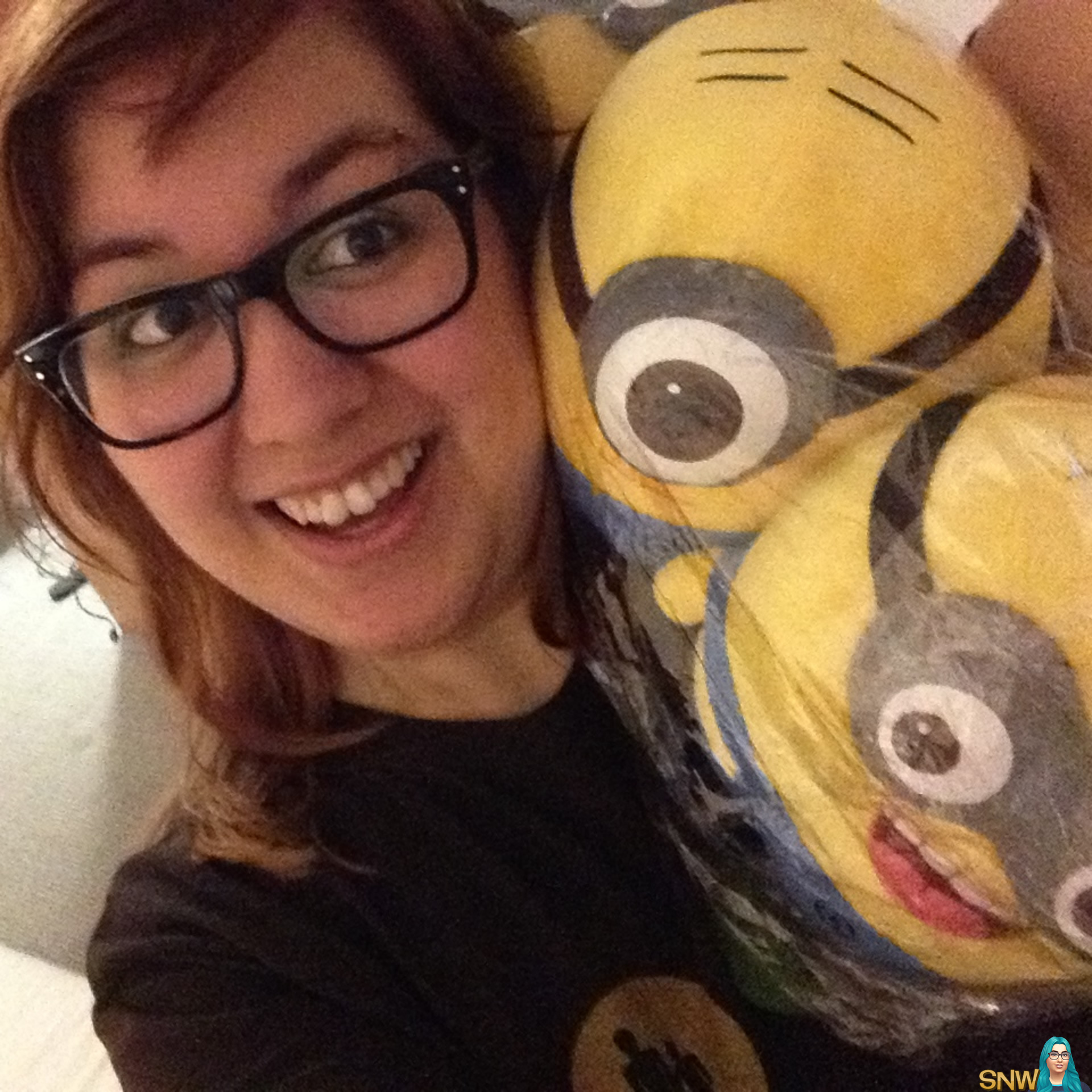 And I was partying with the minions. Still in Lexi's room, but these minions were for Crinrict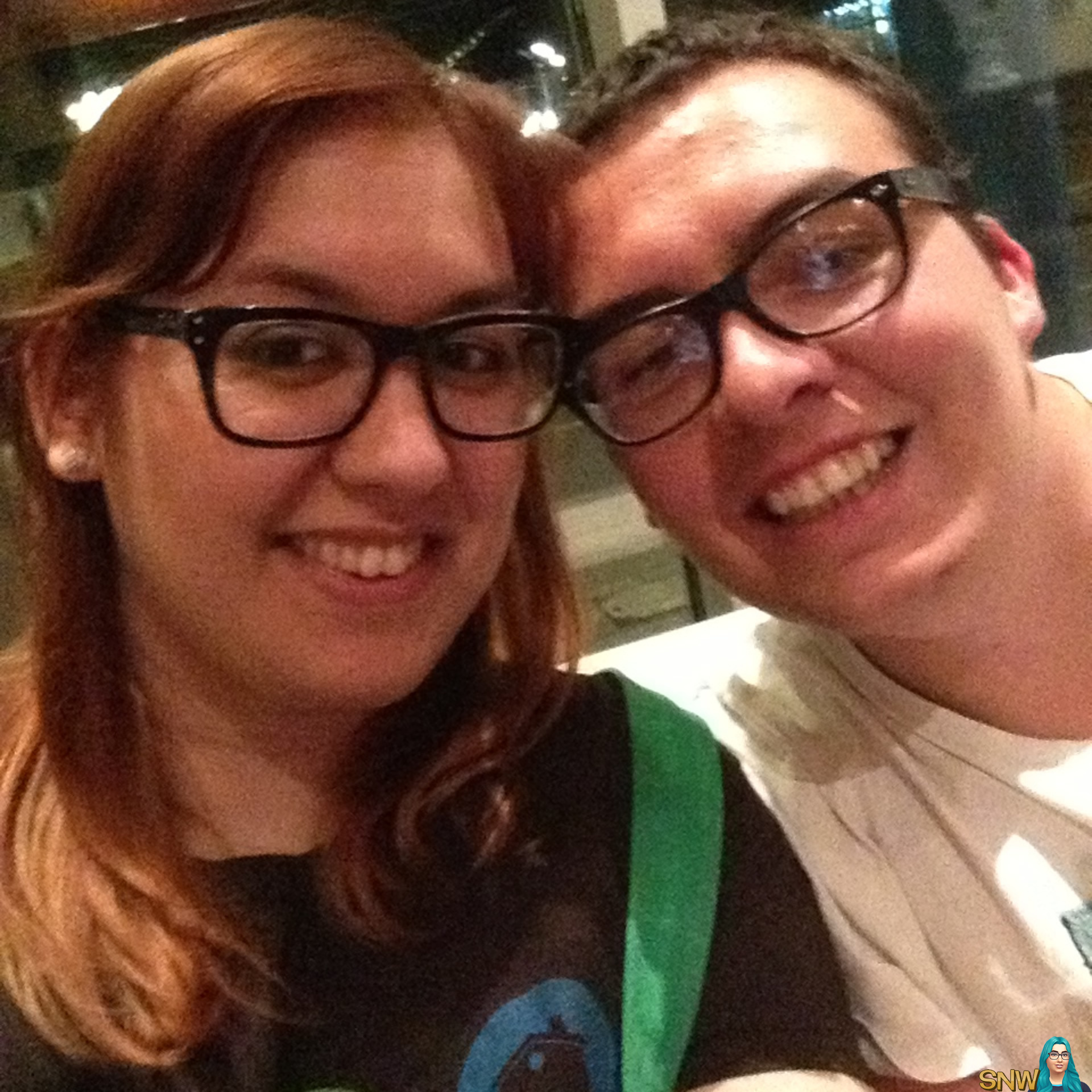 This was downstairs in the lobby again. I really like this picture!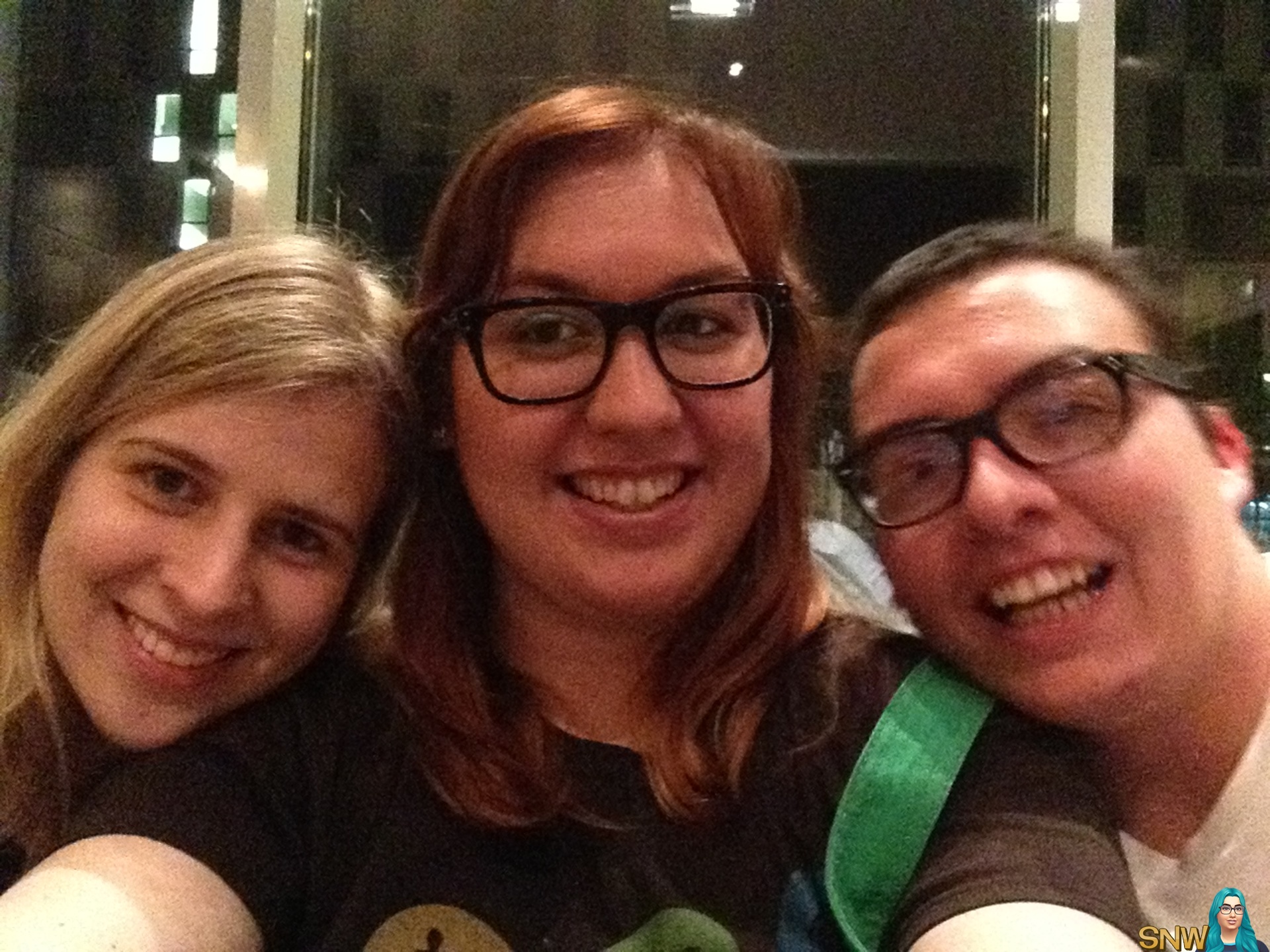 Amalia from Alala Sims, me, and Greg from SimCookie!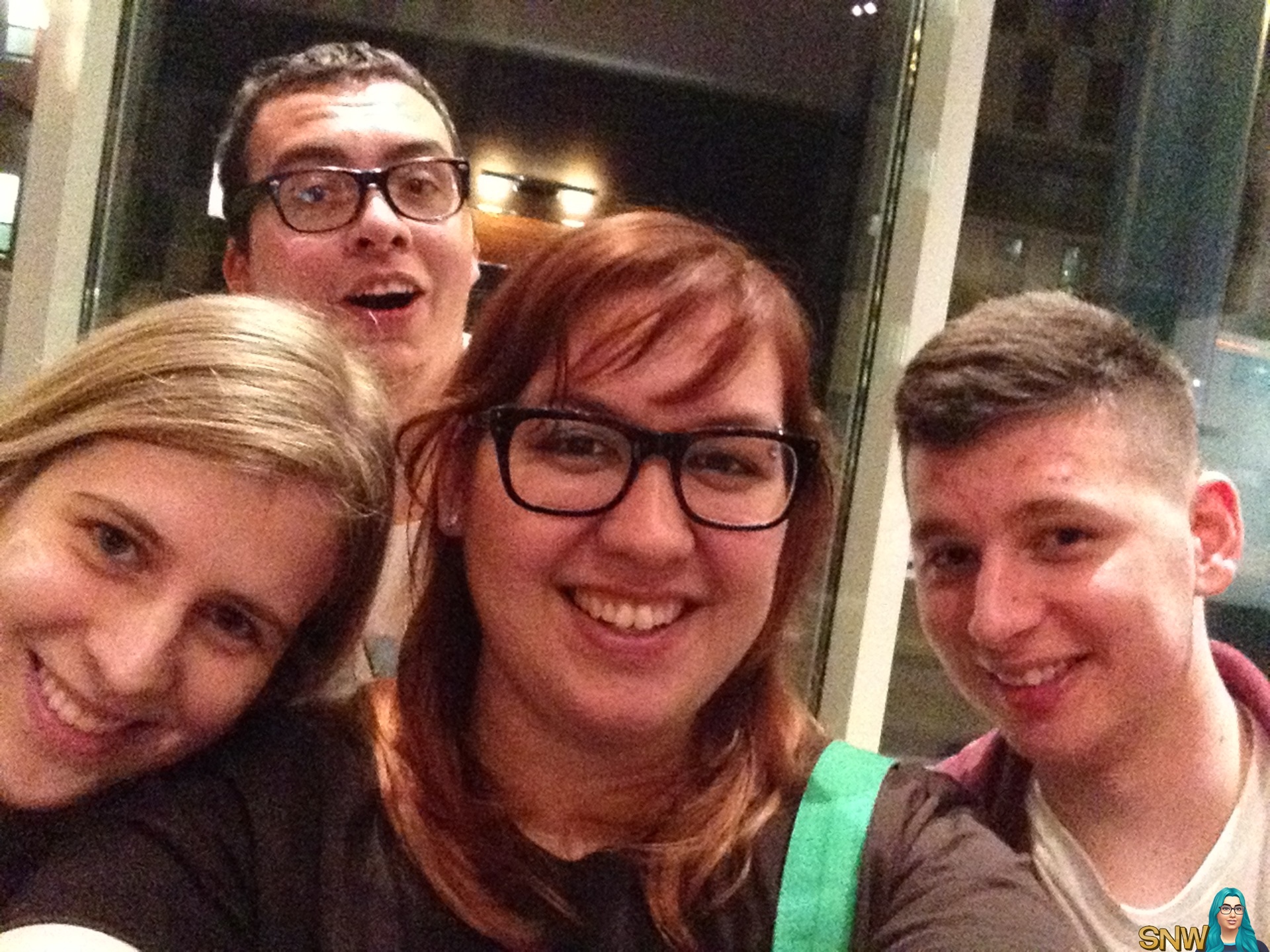 Amalia from Alala Sims, Greg from SimCookie, me, and Karol from DOTSim!
After being in the lobby, Greg and I went back to check on Alexis, who forgot to come down and join us. So she was already in bed hahaha. Oops! Apparently we missed the party in her room. We eventually ended up in a hotel room, though I feel bad cause I don't remember whose room it was lol! And I had some tea, but it took forever to cool down

and it was getting so late... I said good night and went back to my own hotel room for the night.
Good night Simmers! Important day tomorrow!