Get to Work! First EP for TS4 announced!
Wednesday, February 4, 2015 - 18:25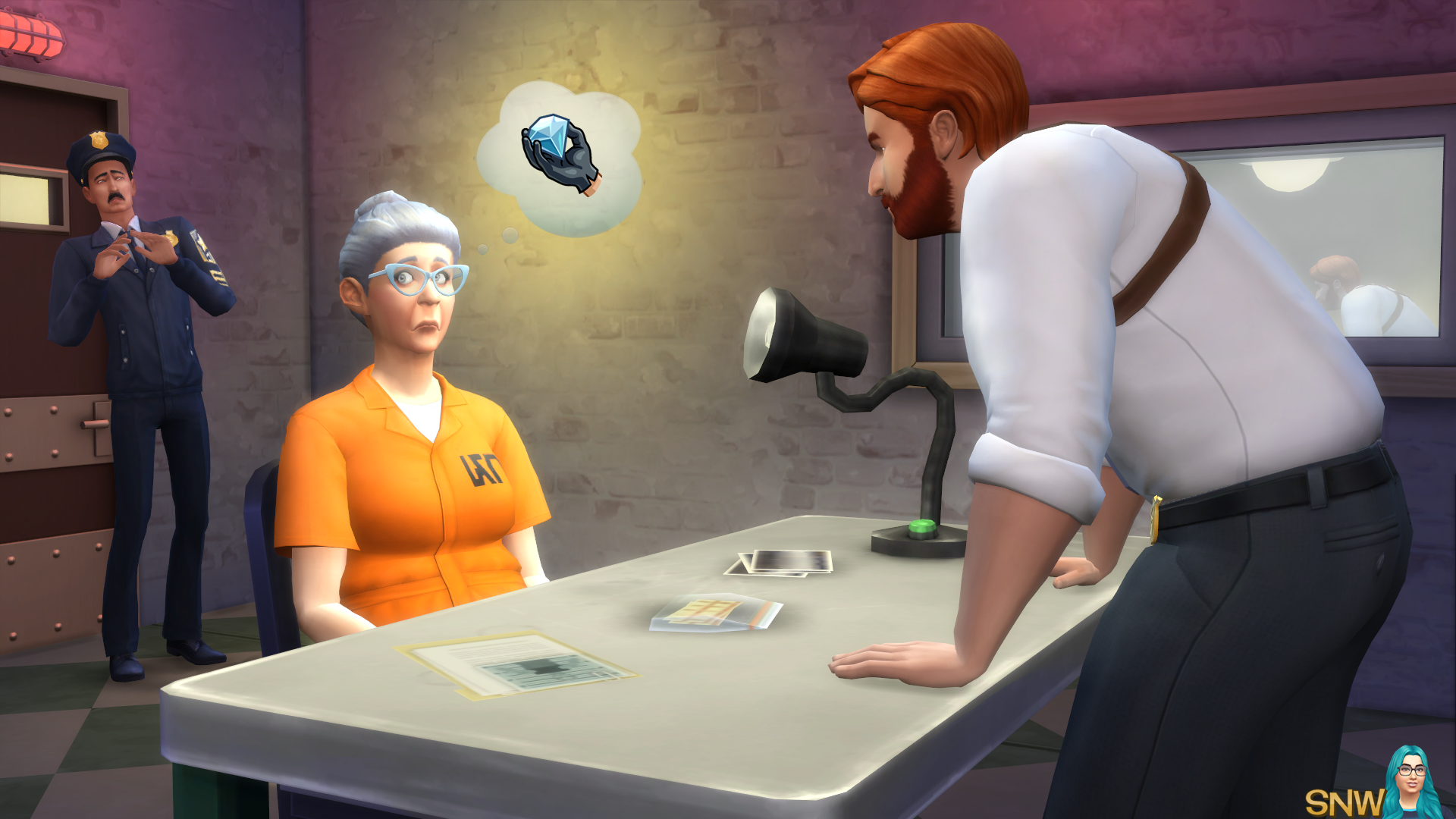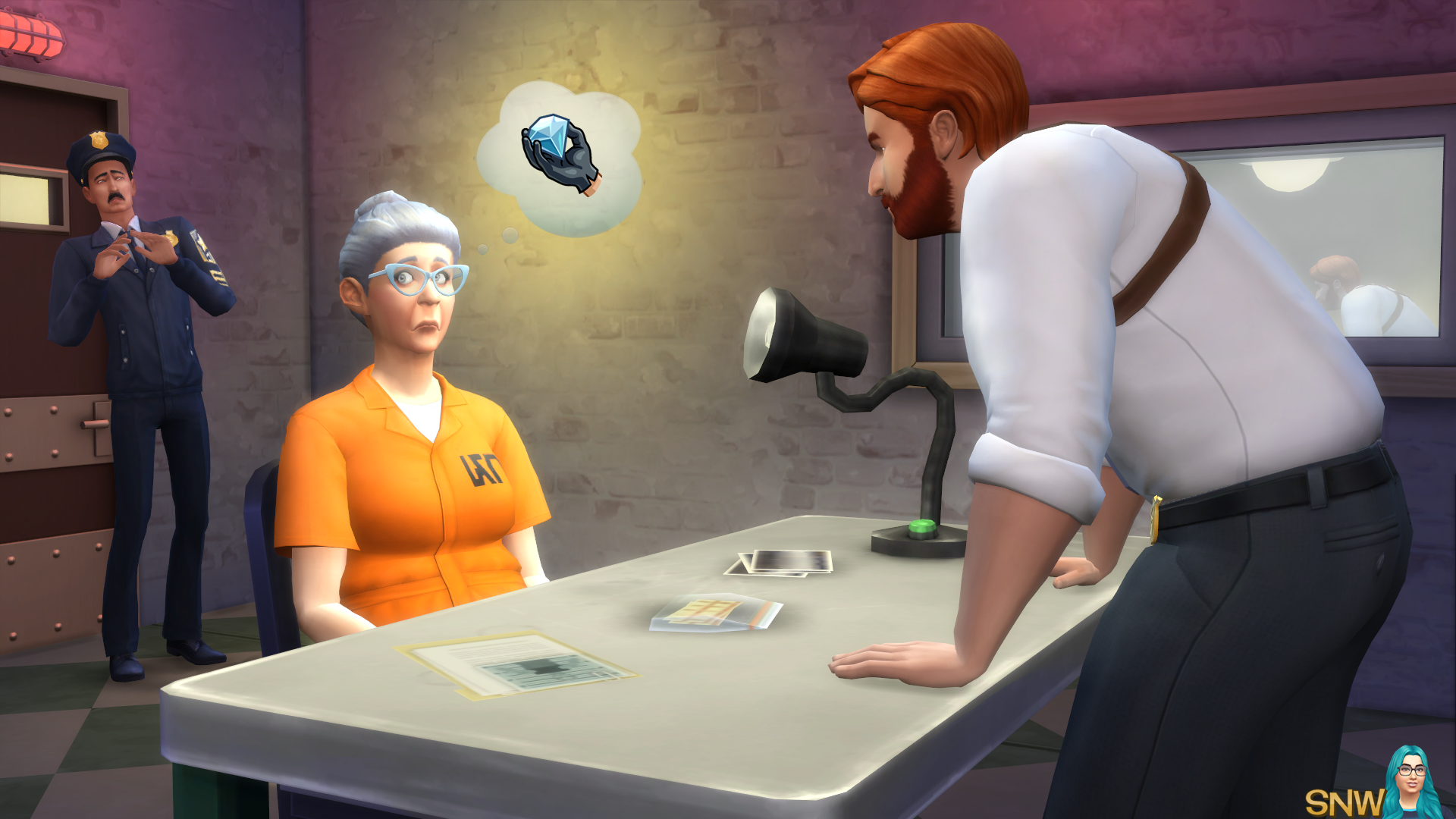 Earlier today I had the honour of being part of a conference call, along with many other fansites, creators and YouTubers from the Sims community. Rachel Franklin and Ryan Vaughan officially announced the first expansion pack for The Sims 4: Get to Work!
This expansion is an awesome mashup between Open for Business and Ambitions, but for The Sims 4!
It comes with three new careers; Doctor, Detective, and Scientist.
Each new career comes with its own venue. So as a Doctor, you'll be working at the hospital. And as a Detective you will be working at the police station. You can see your Sims at work and take active control as well.
And each career also has a unique new object. Like the surgery table. And an interrogation table!
I wonder what Gladys has done to land herself in so much trouble?
For the first time ever in Sims history, as a Doctor, you can actually help deliver babies! I can't wait to see that in my game!
As a detective, you get to track clues and solve really big cases. CSI: The Sims. XD
The Scientist career is amazingly exciting. Ryan said it is the coolest object they've ever made. And it is a mix of a 3D printer and J.A.R.V.I.S from Iron Man. I guess we'll see more about that soon. Will your Sim do good or wreck havoc?
Not only are there three new careers, but your Sims can have their own businesses as well! Want a clothing store? You can have your own clothing store. Want an art gallery? You can! Do you want to have a bakery instead? It's all possible. You can sell pretty much anything (from the catalog, I don't think we can sell Sims

)
There are two new skills which can be used for your businesses as well; the Photography Skill and the Baking Skill.
More information and screenshots about The Sims 4: Get to Work will be released in the following weeks. Hang in there people! The expansion pack will be released in April 2015.
As for the conference call: Thank you EA/Sims team for having me. It's a tad hectic with so many people on a call. But oh so exciting! I am happy we got a chance to give feedback directly to you.
If you are reading this and would like to give feedback/ask questions to the Sims team (be polite!) feel free to mention me on Twitter, or post something on our Facebook page. I'll be happy to pass along the message.