Game Secrets Revealed!
Thursday, June 8, 2006 - 23:00
The poll revealed that you wanted game secrets, so you got 'em! MaxisLittleL reveals some behind-the-scenes secrets to your favorite game.
---
Game Secrets!
The Sims 2 team lets you in on some of the behind-the-scenes secrets to stuff that you see in the game everyday!

The Freezer Bunny
You've seen him everywhere and now you know who he is! We call him "the freezer bunny" because his first appearance was inside one of the community lot refrigerators. He was designed by one of our Skins artists, Emmy Toyanaga. He appears in MANY places throughout the game, but I wouldn't want to spoil the fun of searching for him by telling you where they all are. Another fun tidbit - when our previous Art Director Dave Patch left the team, we gave him a baby outfit with the freezer bunny on it for his new daughter. =)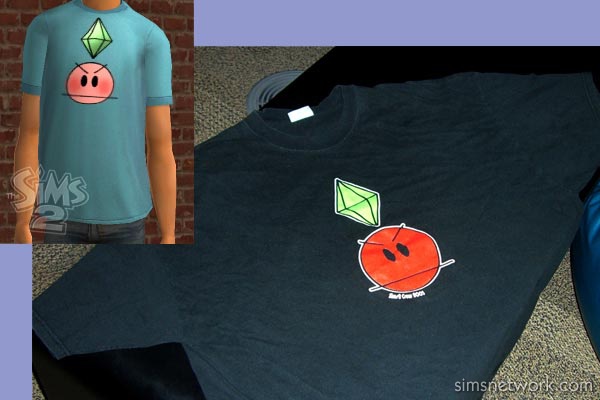 The Mean Sim
This shirt was created by Scot Phelps, one of our animators. We call it the "Mean Sim" and it says "Sims 2 Crew 2005". Throughout The Sims 2 development he's designed t-shirts for the team and we actually recreated this one as a game skin for you guys! Now your Sims can look like us =)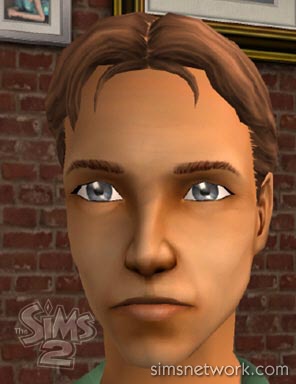 Kevin Gibson's Hair
This hair was actually modeled off of one of our Producers - Kevin Gibson. Early on in Sims 2 development our art team was constantly trying to recreate team members to get ideas for the create-a-sim pieces you guys ended up with. This one is straight from Kevin's head and it's actually even called "amhairgibs"!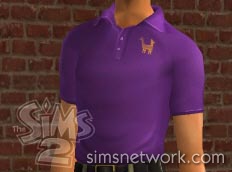 The Llama
Did you notice? We love llamas here. =) We actually created a design for an object in one of the expansion packs called "Don't Wake the Llama". The idea was that Sims would play it together and try not to knock items off of the sleeping llama's back. We ended up not having enough time to create it, but we might be able to bring it back someday, who knows!