EA Announces Plans For The Sims Unleashed
Thursday, July 11, 2002 - 23:10
Brace Yourselves! The Sims Have Pets! Screenshots included!
---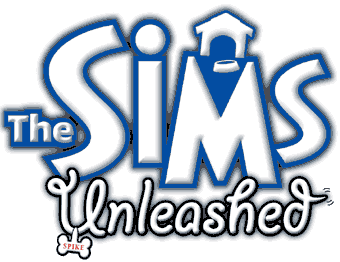 EA Announces Plans For The Sims Unleashed
Brace Yourselves! The Sims Have Pets!
REDWOOD CITY, Calif., July 10, 2002 - Electronic Arts (Nasdaq: ERTS) today announced plans to release this September The Sims™ Unleashed, a new add-on disk to the top-selling PC game of all time, The Sims™. As fans of The Sims know, there has always been something missing from their virtual neighborhoods … pets. In The Sims Unleashed, players can now add furry friends to their Sims' families. An all new expanded neighborhood featuring parks, pet stores, cafes and markets will give the Sims and their new pets a variety of places to sniff, explore and meet their new neighbors.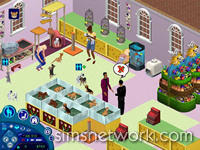 "Just when players thought they had housebroken their Sims, now they have pets to contend with," said Jonathan Knight, Producer at EA's Maxis™ studio. "Pets are something that the fans of The Sims have wanted since the original Sims was released and Unleashed will deliver in spay-eds!"
For the first time ever, the Sims can visit a pet store and bring home a variety of creatures and accoutrements. Players will make a big splash with the addition of a lumbering Labrador or fickle feline to their Sim family. They can also buy a parrot, turtle, lizard or fish that are fun for the whole family but don't need to be house trained.
The Sims Unleashed gives players dozens of new social interactions and expands their neighborhood. Thirty all-new residential and community lots featuring new homes, lush parks, a hip new café, cool shops and a farmer's market are available for Sims to explore. Now the Sims can walk their pooch in the park or bring their cat to a café and build their relationships with their neighbors through their adorable animals.
Your Sims can teach Fido where to go themselves or hire an efficient Pet Trainer to do all of the dirty work. Sims can also enter their kitties and canines in the local Pet show. The competition is "dog eat dog," as Sim pets try to impress the Pet Judges for prizes in obedience, tricks and good pet mood.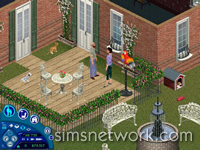 Also new to The Sims Unleashed is gardening. Your Sims can now grow a variety of vegetables in their own backyard plots using seeds purchased at the local garden store. Proper care of the garden will yield a crop that can be picked and stored in the new kitchen pantry or sold at the local farmer's market. Your new pets will also come in handy as they help chase away the pesky rabbits, gophers, and mice. Don't be surprised if they aren't the only unwelcome animals that come a callin'.
The Sims Unleashed expansion pack adds 5 new career paths with 50 new and exciting jobs. Sims can enter the exciting world of fashion, become a culinary genius, take care of the neighborhood's pets as a trustworthy veterinarian, teach others as a noble educator, or simply run away and join the circus. Over 125 new objects for pets and people, dozens of new character skins and an all-new decorator set with a New Orleans French Quarter theme round out this new Sim offering. The Sims Unleashed is truly the cat's meow!
The Sims skyrocketed to the top of the charts when it began shipping to stores in February 2000 and quickly became a universal gaming and cultural phenomenon. The Sims was the best selling PC game of both 2000 and 2001 and is now the best selling PC game of all time. Translated into 16 different languages, The Sims has inspired four expansion packs; The Sims™ Livin' Large, The Sims™ House Party, The Sims™ Hot Date, and The Sims™ Vacation. Combined sales for the franchise have topped 16 million units life-to-date. For more information on The Sims Unleashed and all other The Sims franchise titles, visit http://www.thesims.com.
Electronic Arts, headquartered in Redwood City, California, is the world's leading interactive entertainment software company. Founded in 1982, Electronic Arts posted revenues of more than $1.7 billion for fiscal 2002. The company develops, publishes and distributes software worldwide for video game systems, personal computers and the Internet. Electronic Arts markets its products under four brand names: EA SPORTS™, EA GAMES™, EA SPORTS BIG™ and EA.COMSM. More information about EA's products and full text of press releases can be found on the Internet at http://www.info.ea.com.
Electronic Arts, EA SPORTS, EA GAMES, EA SPORTS BIG, Maxis and The Sims are trademarks or registered trademarks of Electronic Arts Inc. in the U.S. and/or other countries. EA.COM is a service mark of EA.com Inc. All other trademarks are the property of their respective owners.