Reviews: Aurora Skies Review
Sunday, May 5, 2013 - 15:58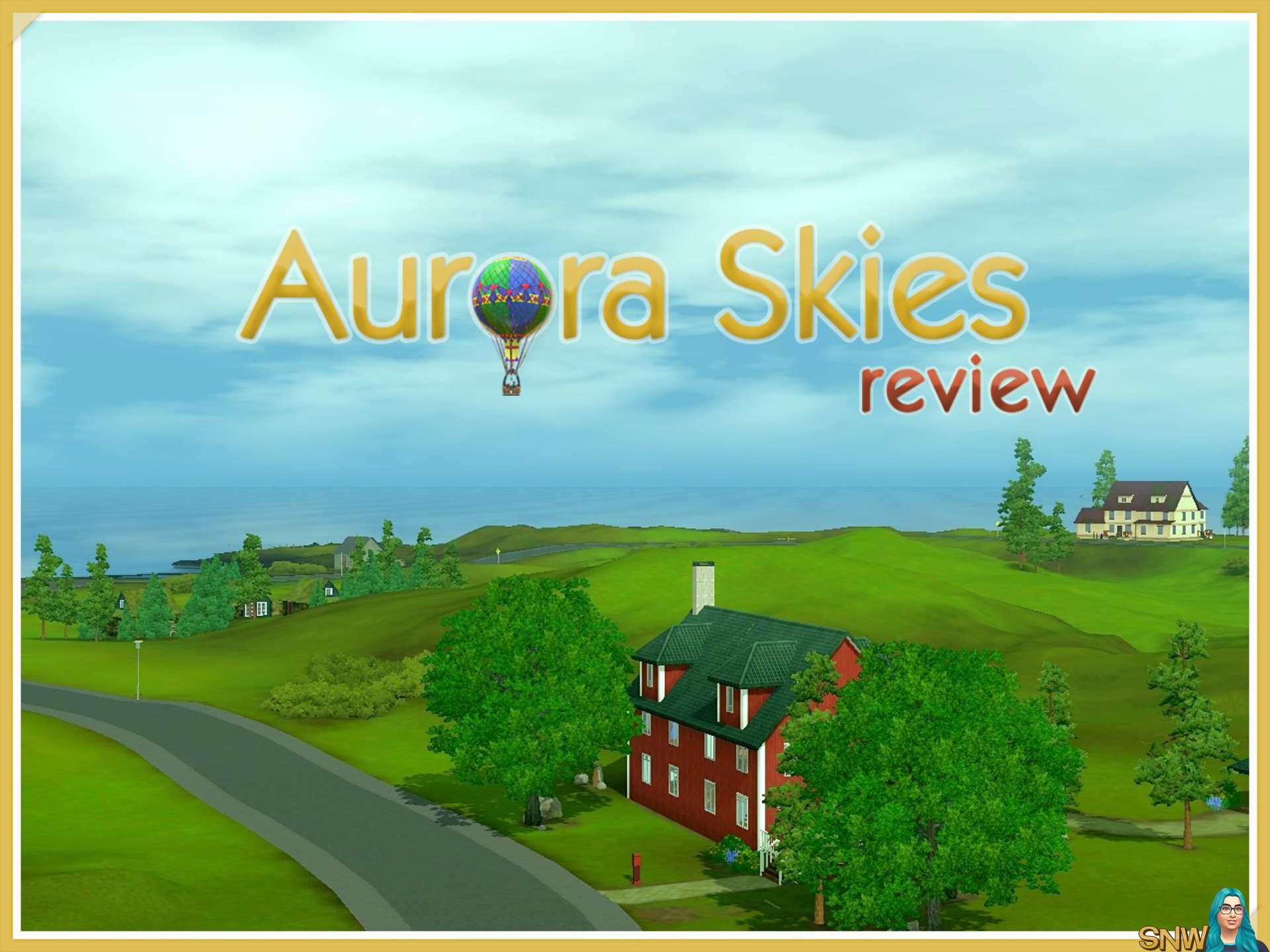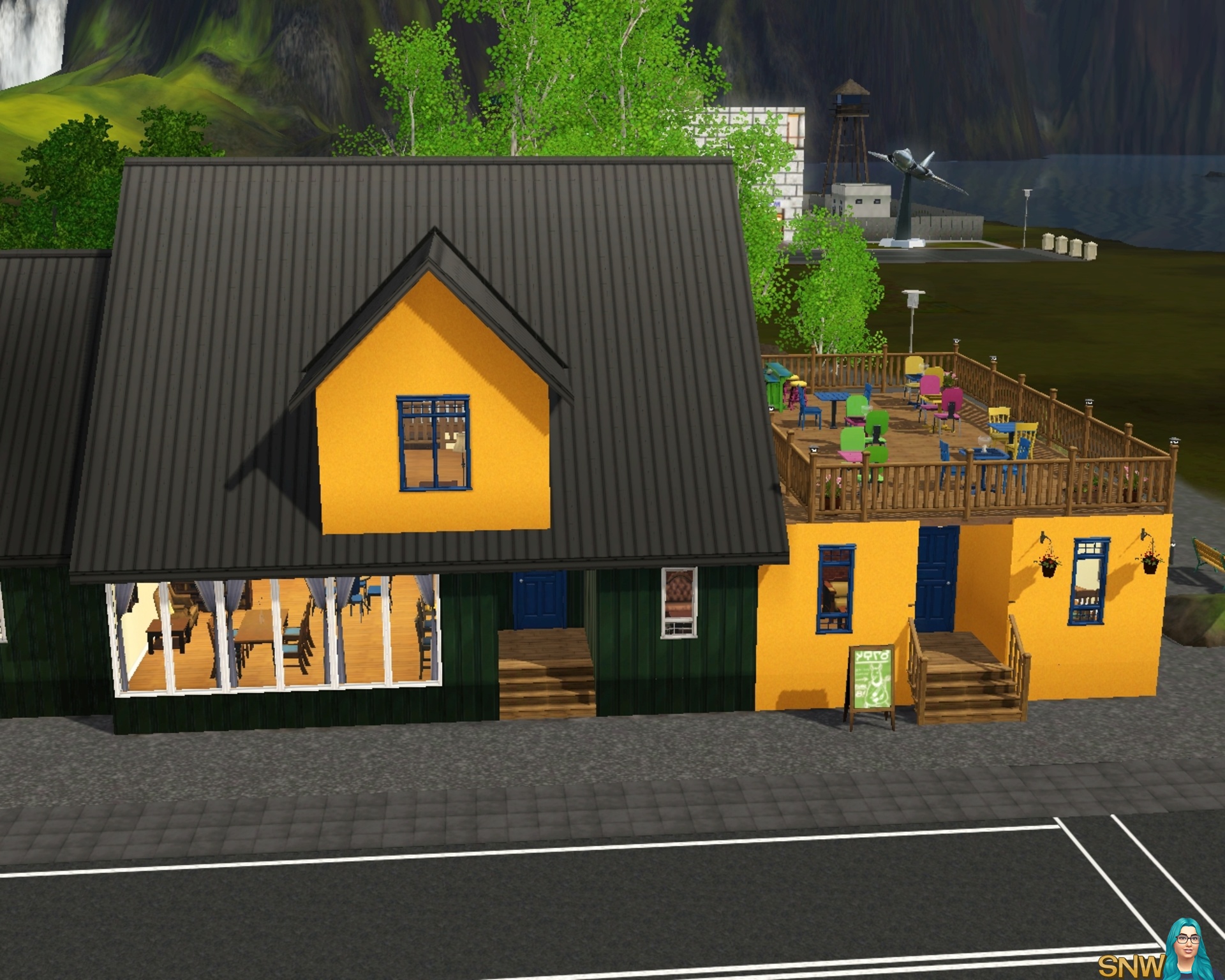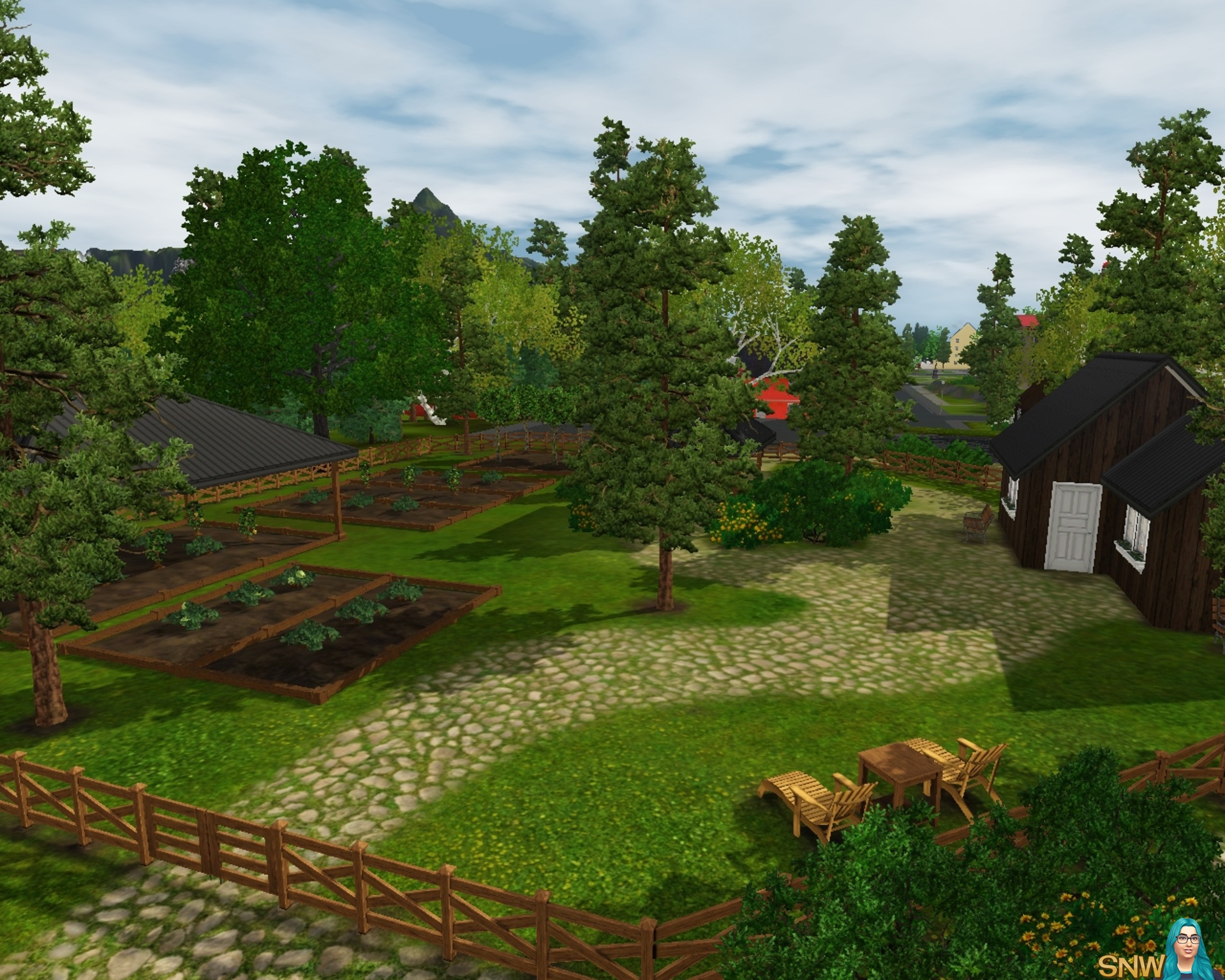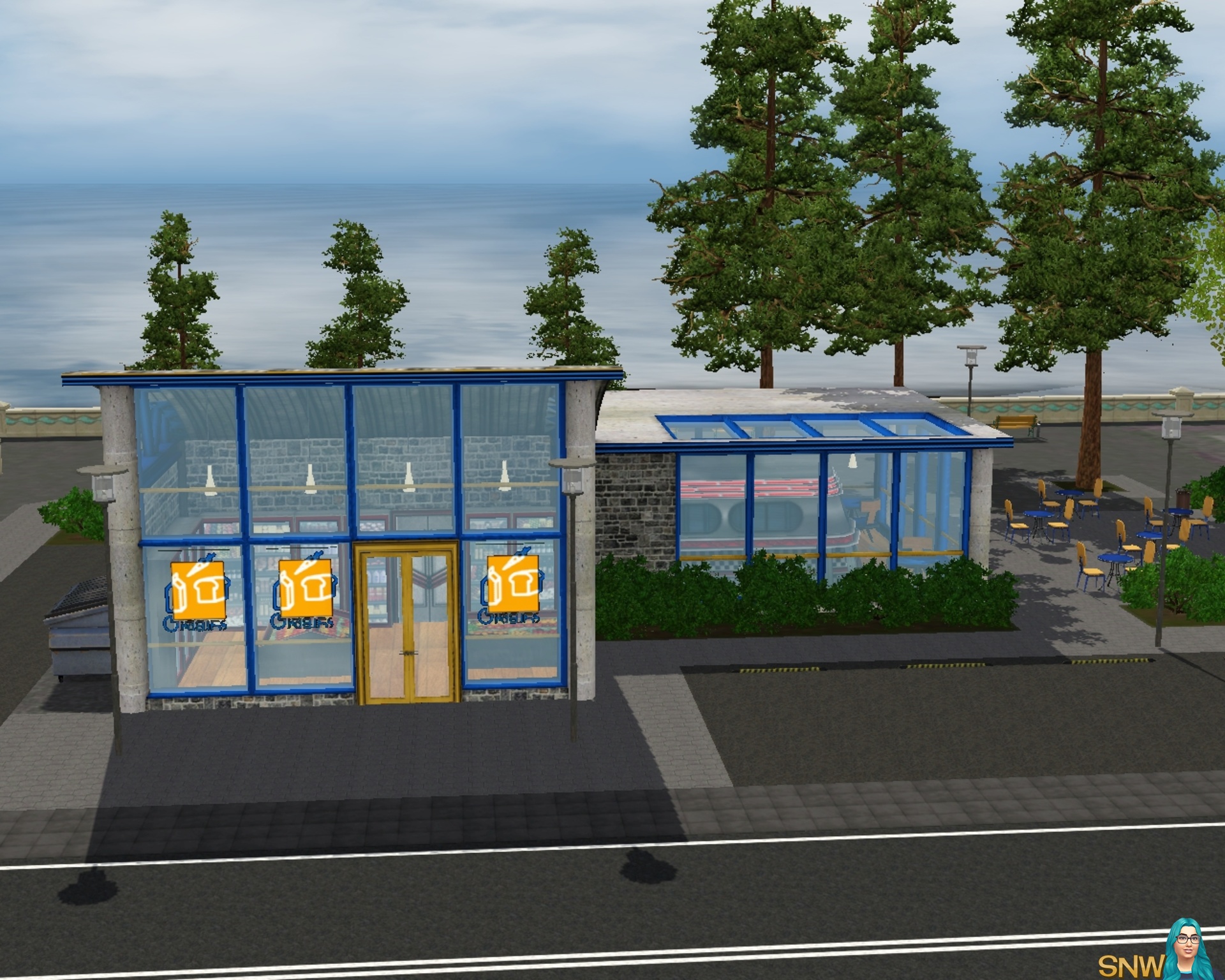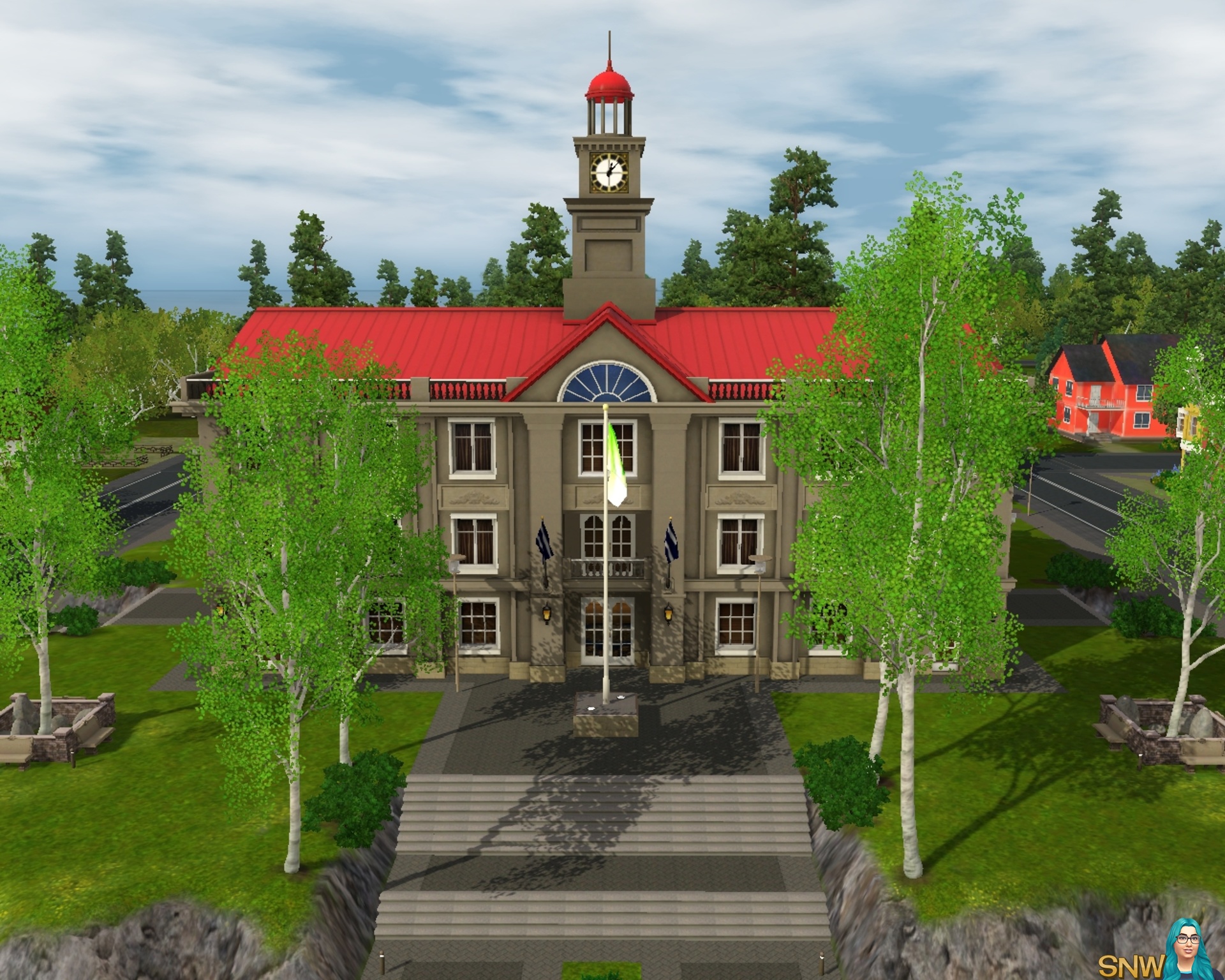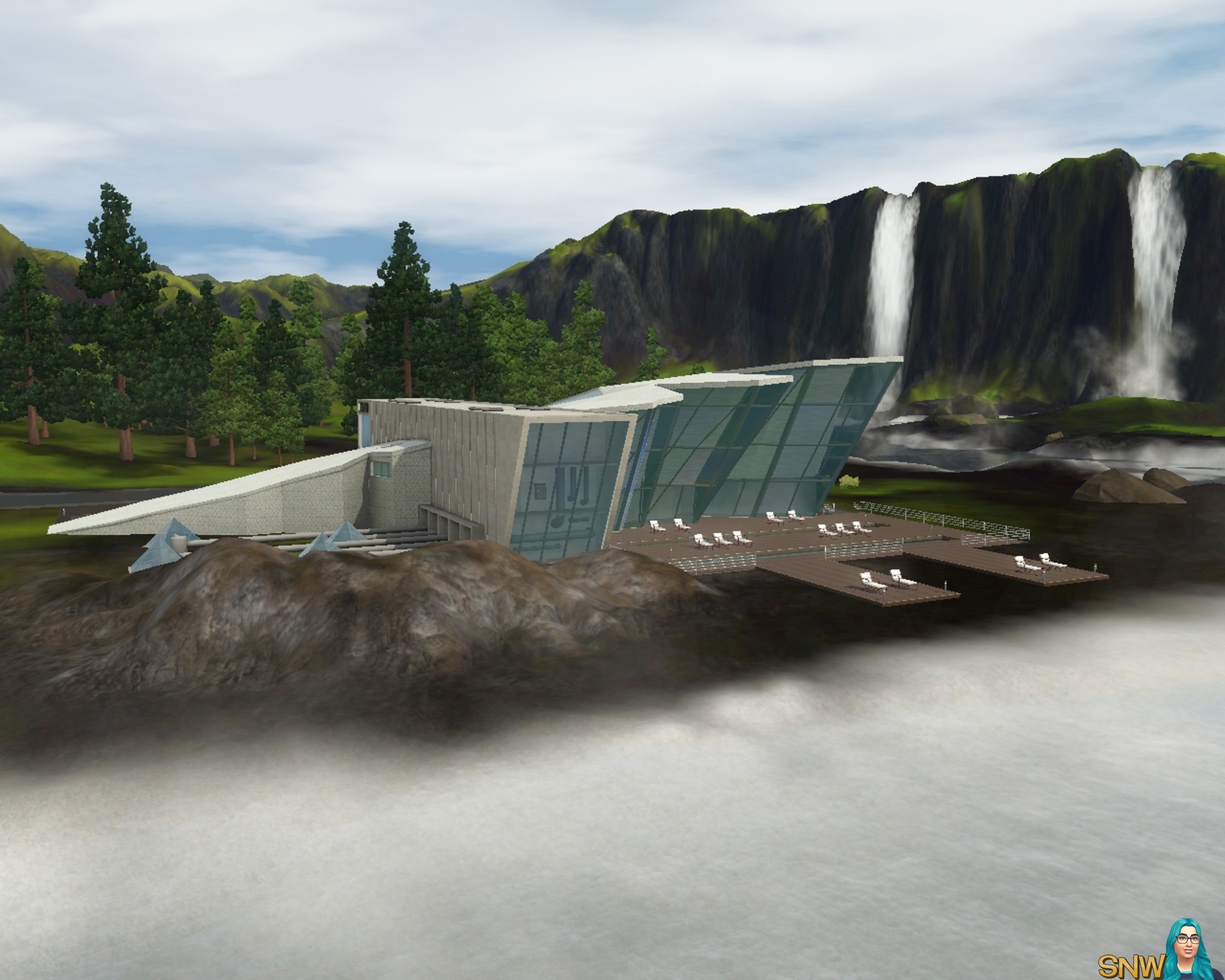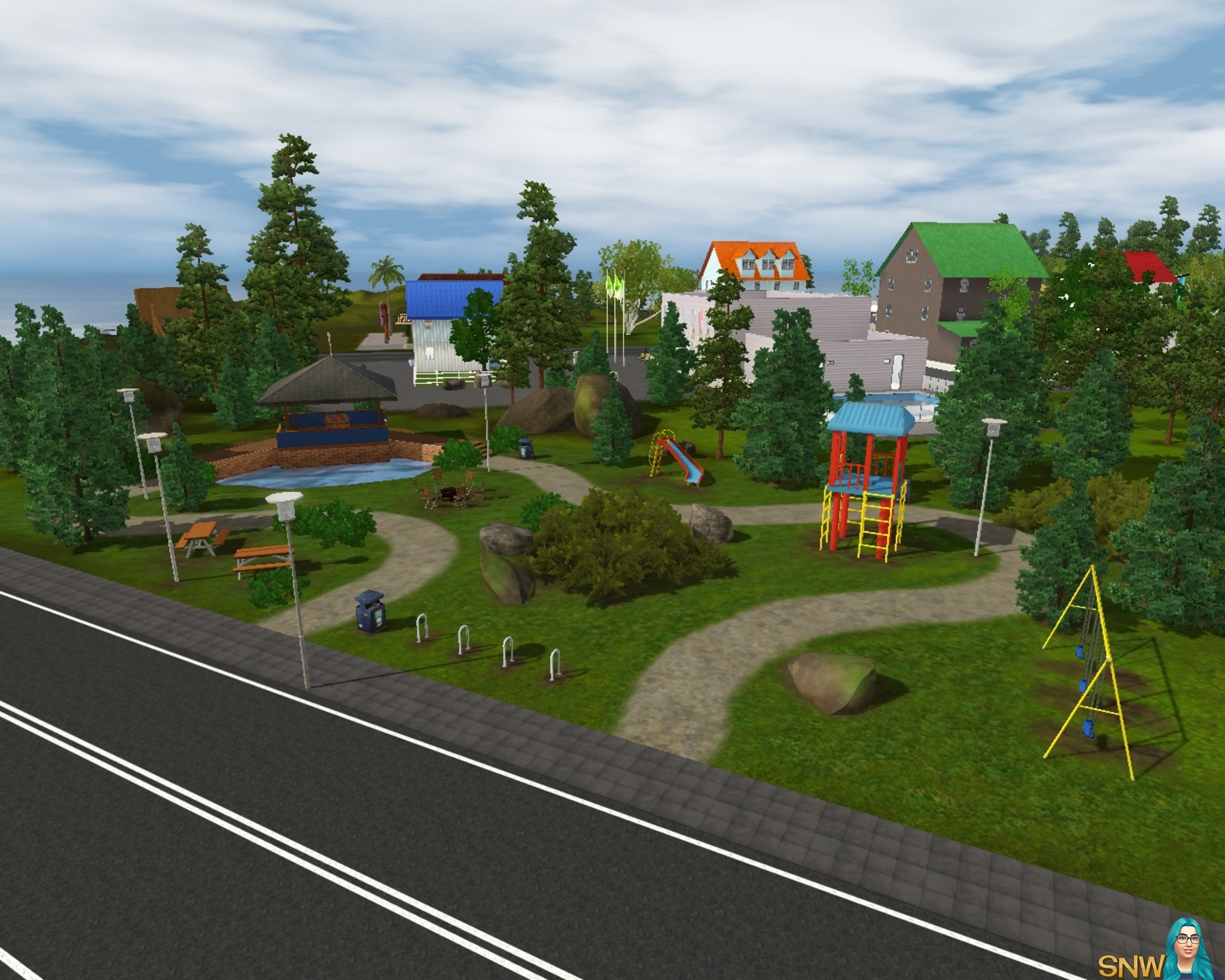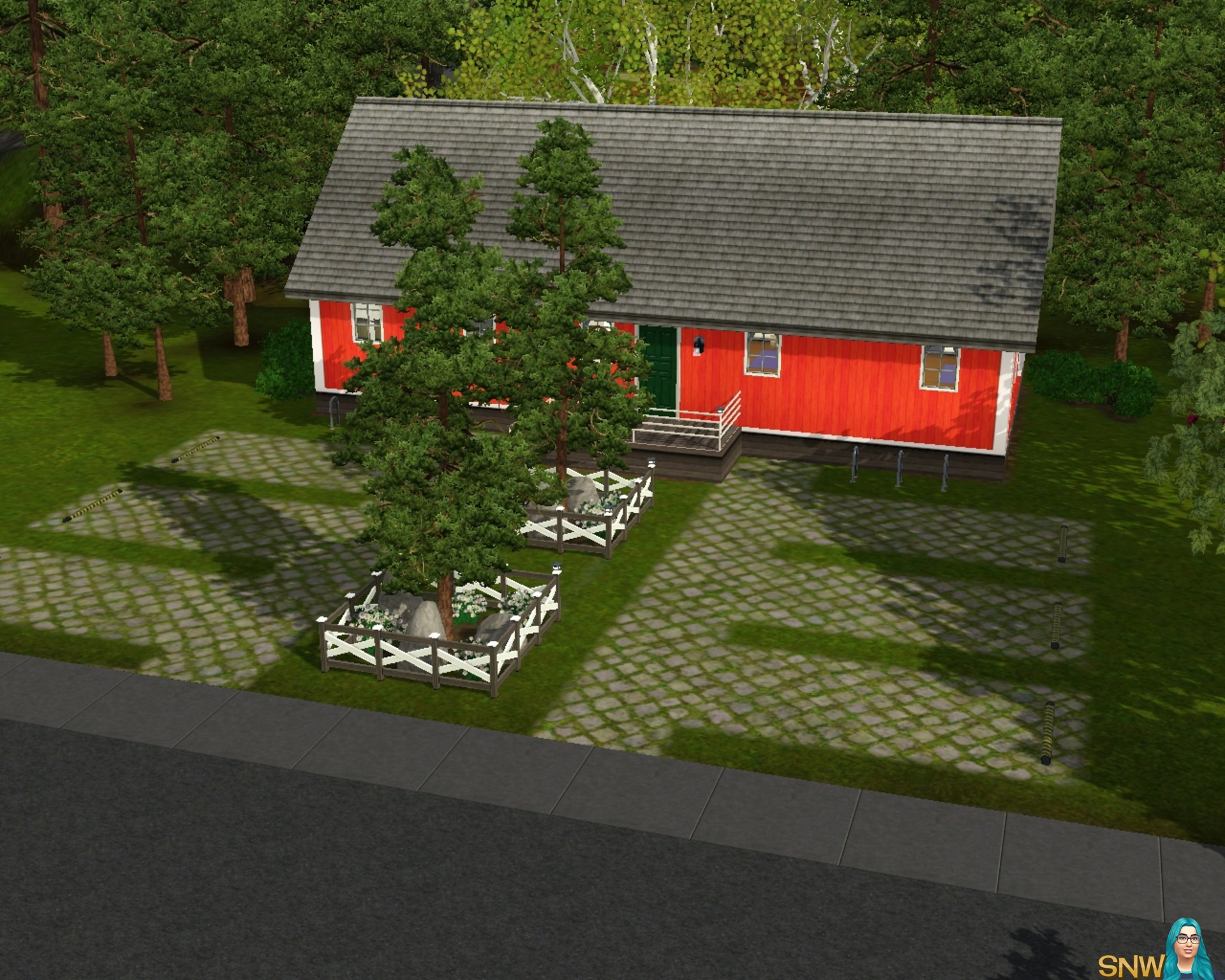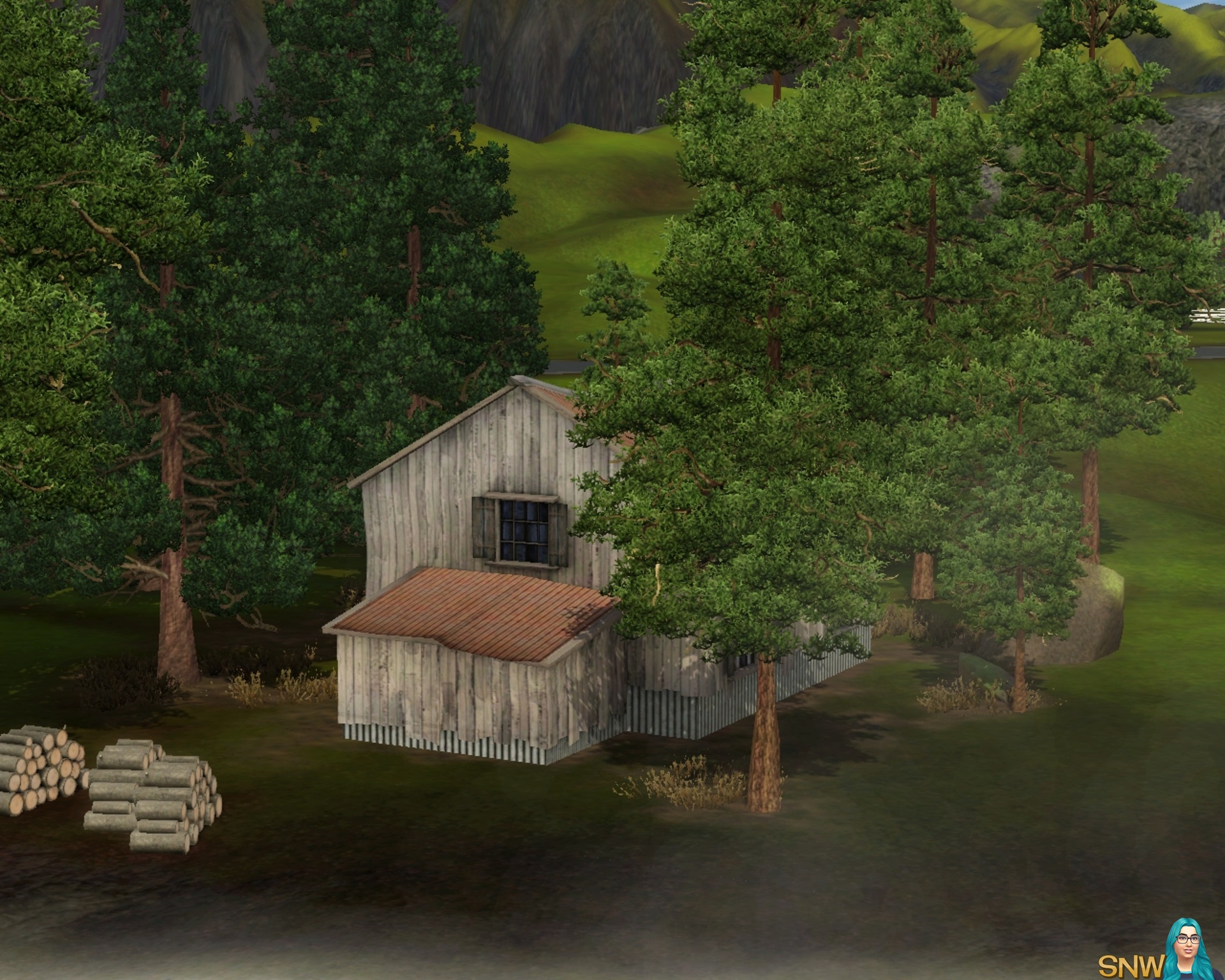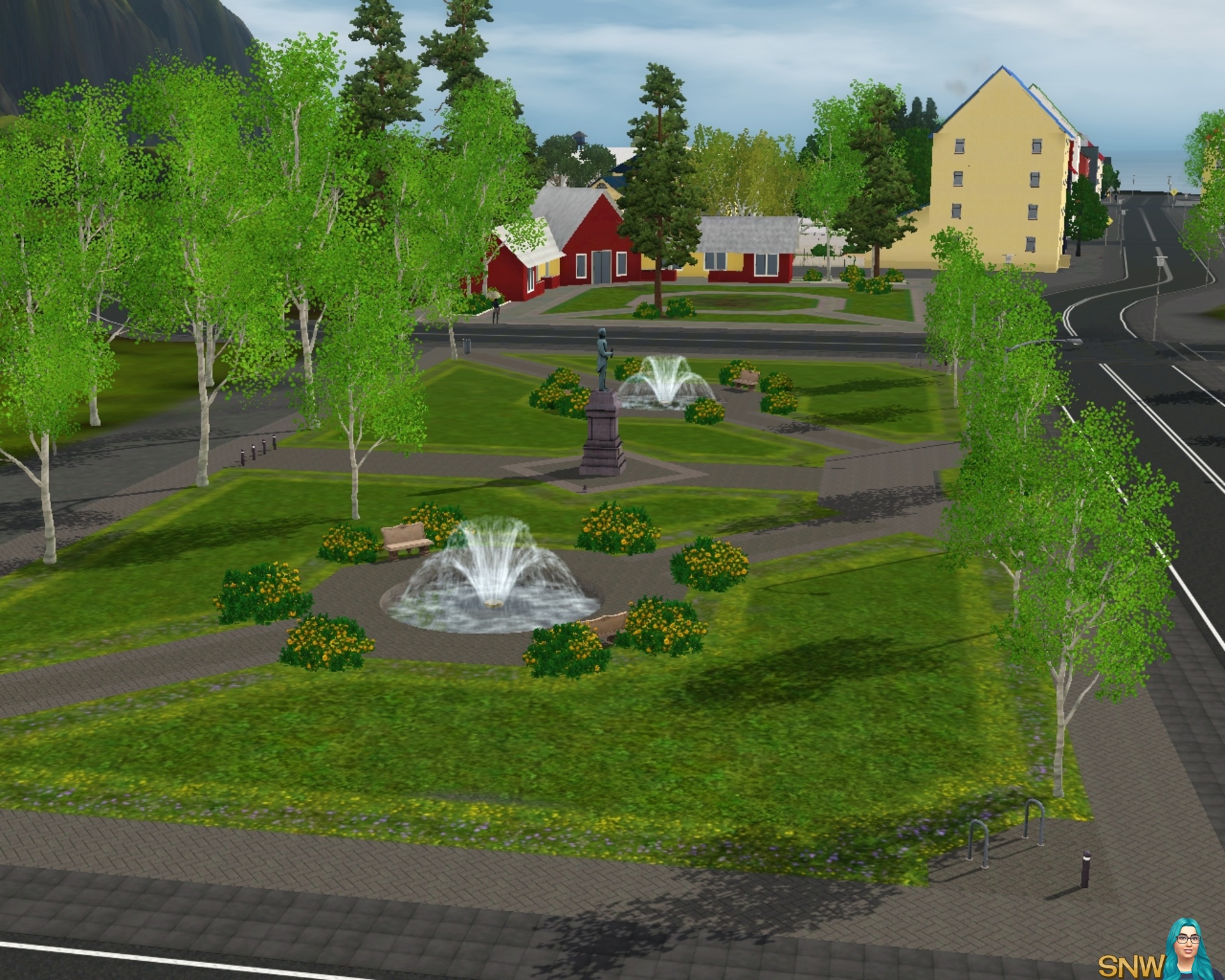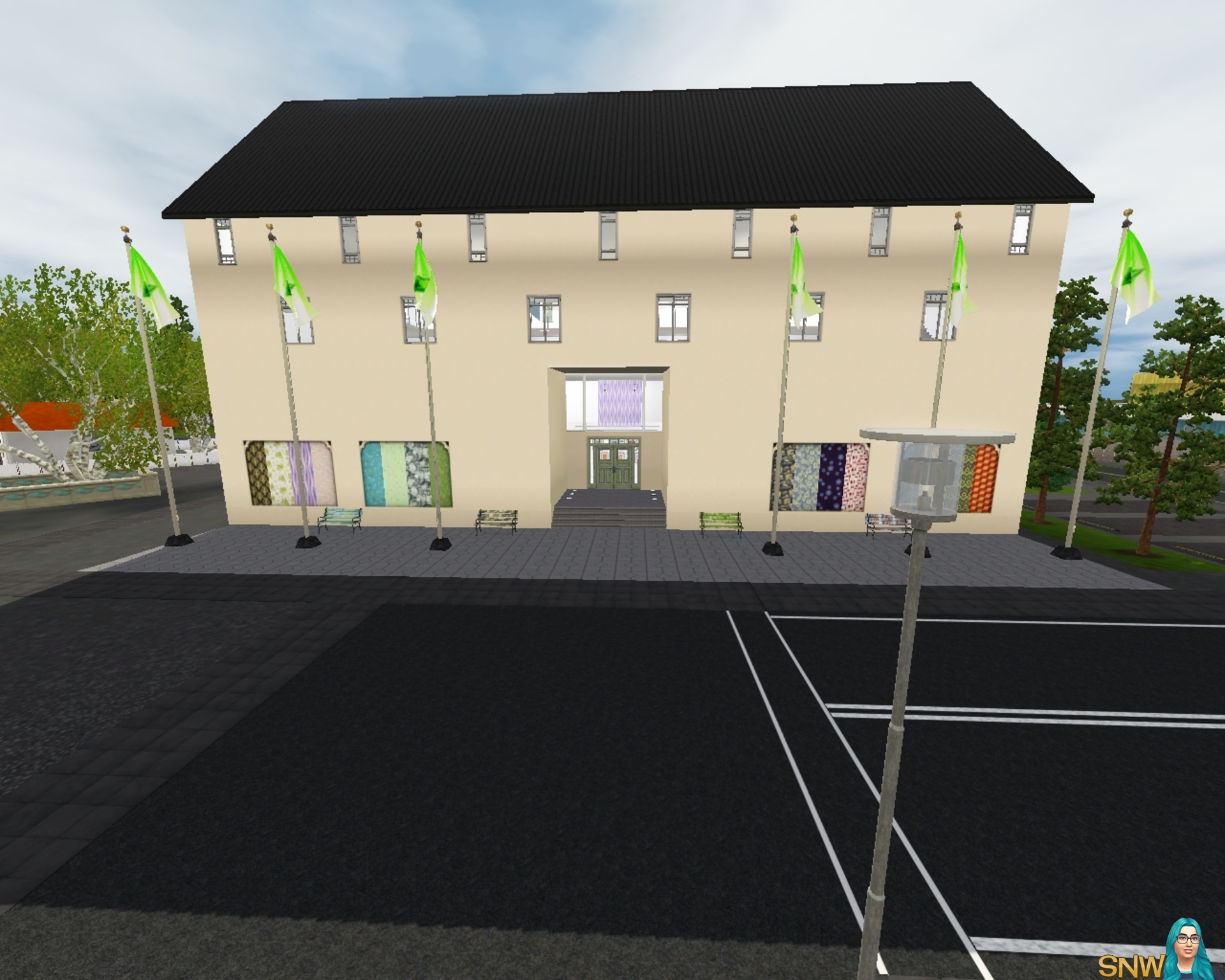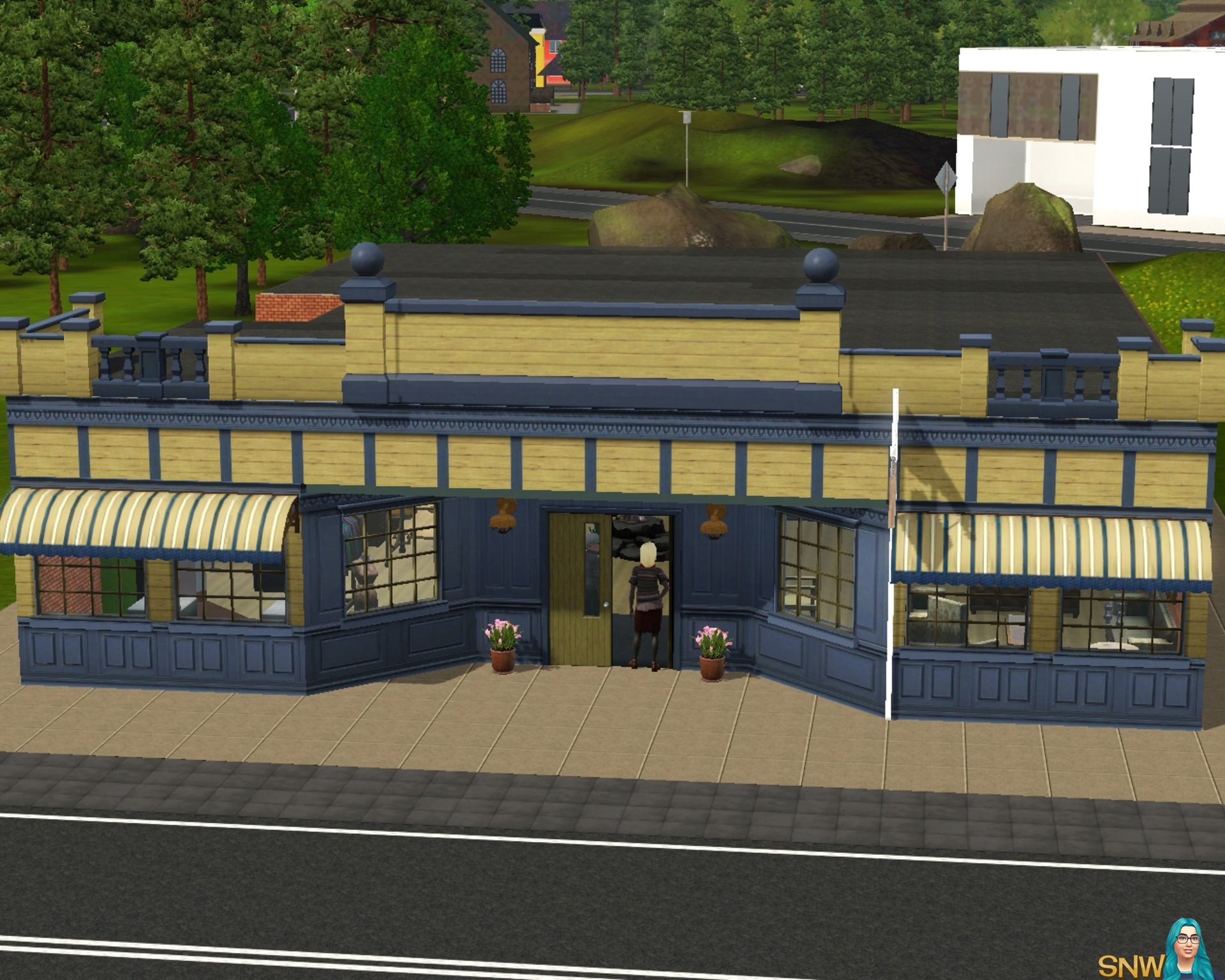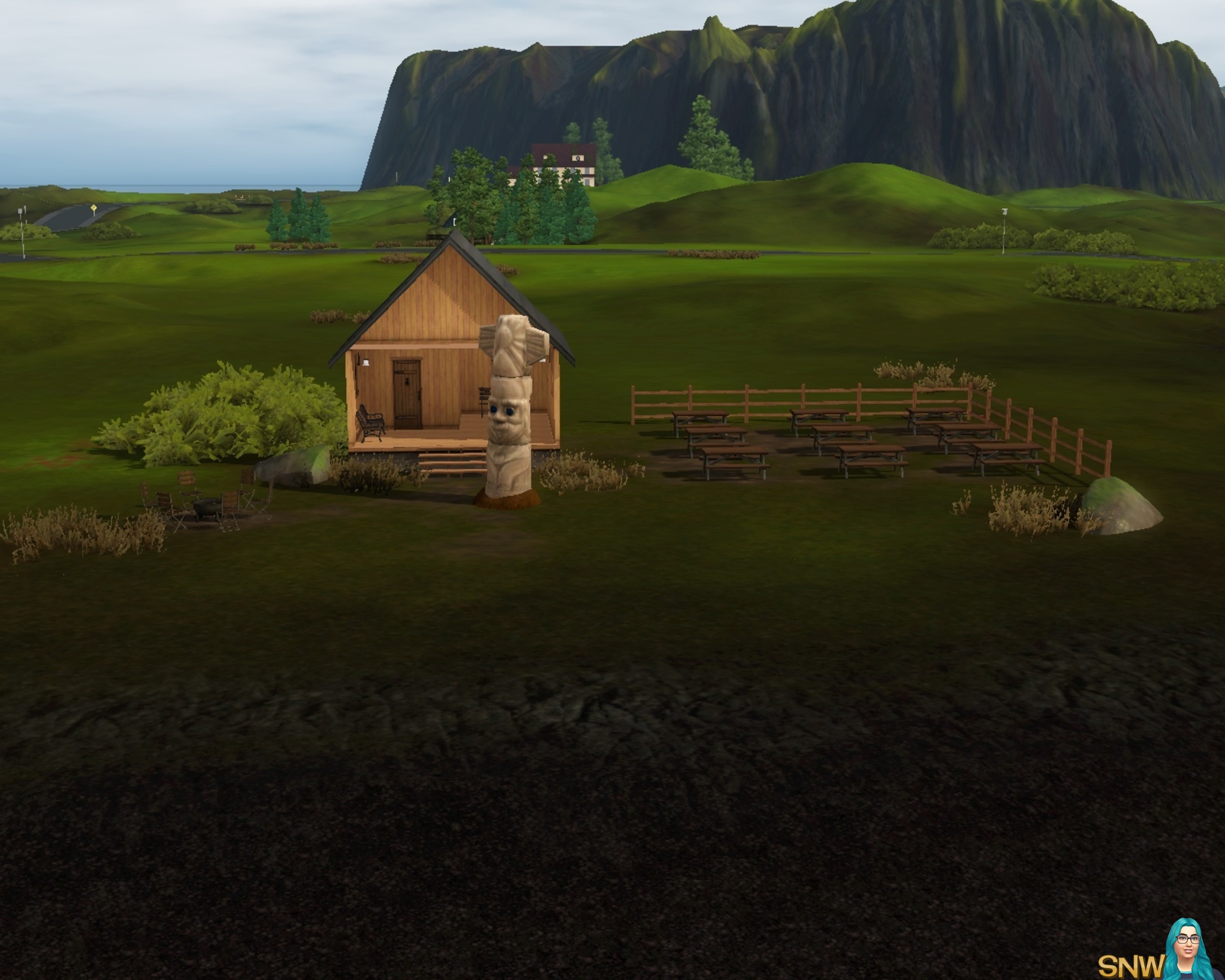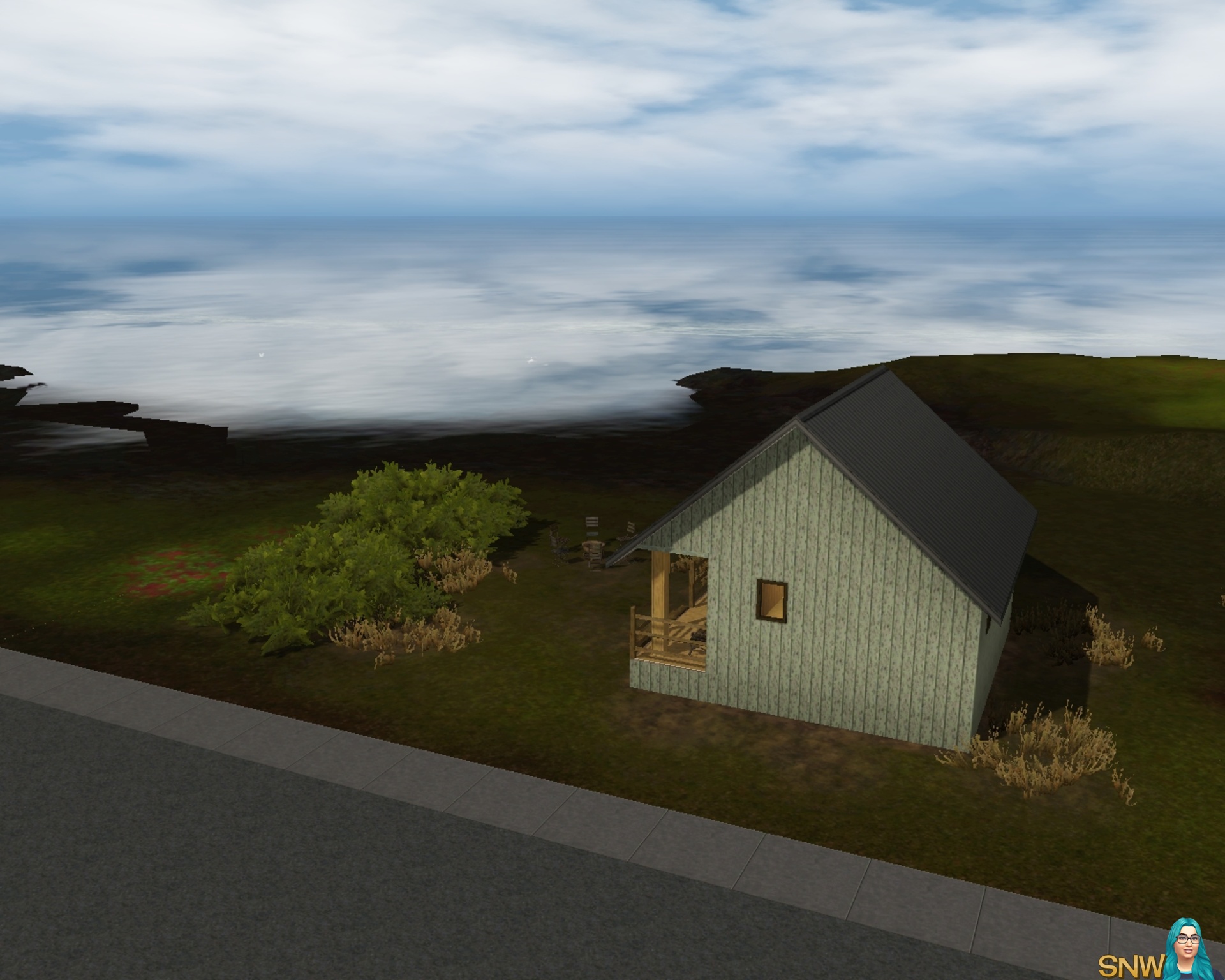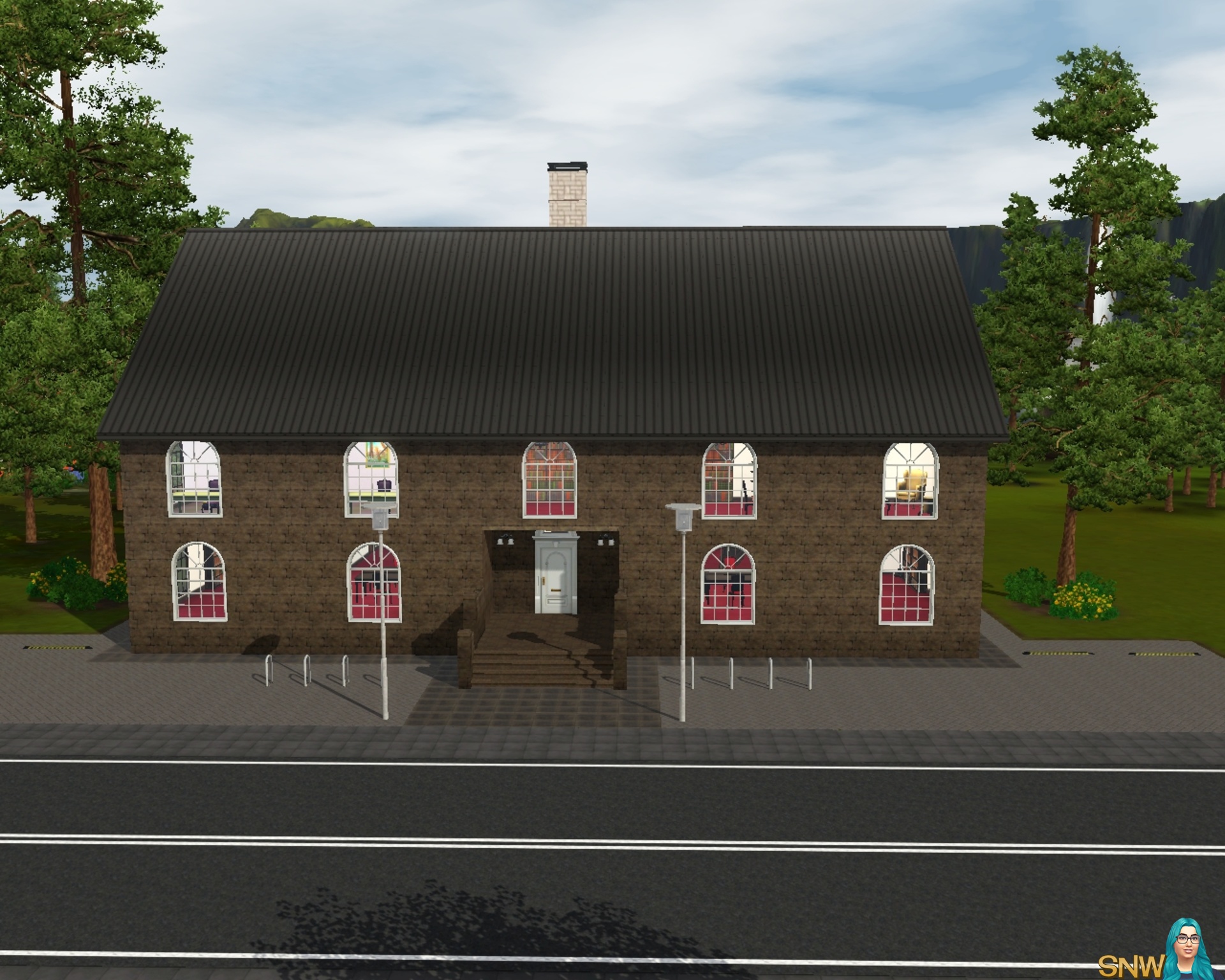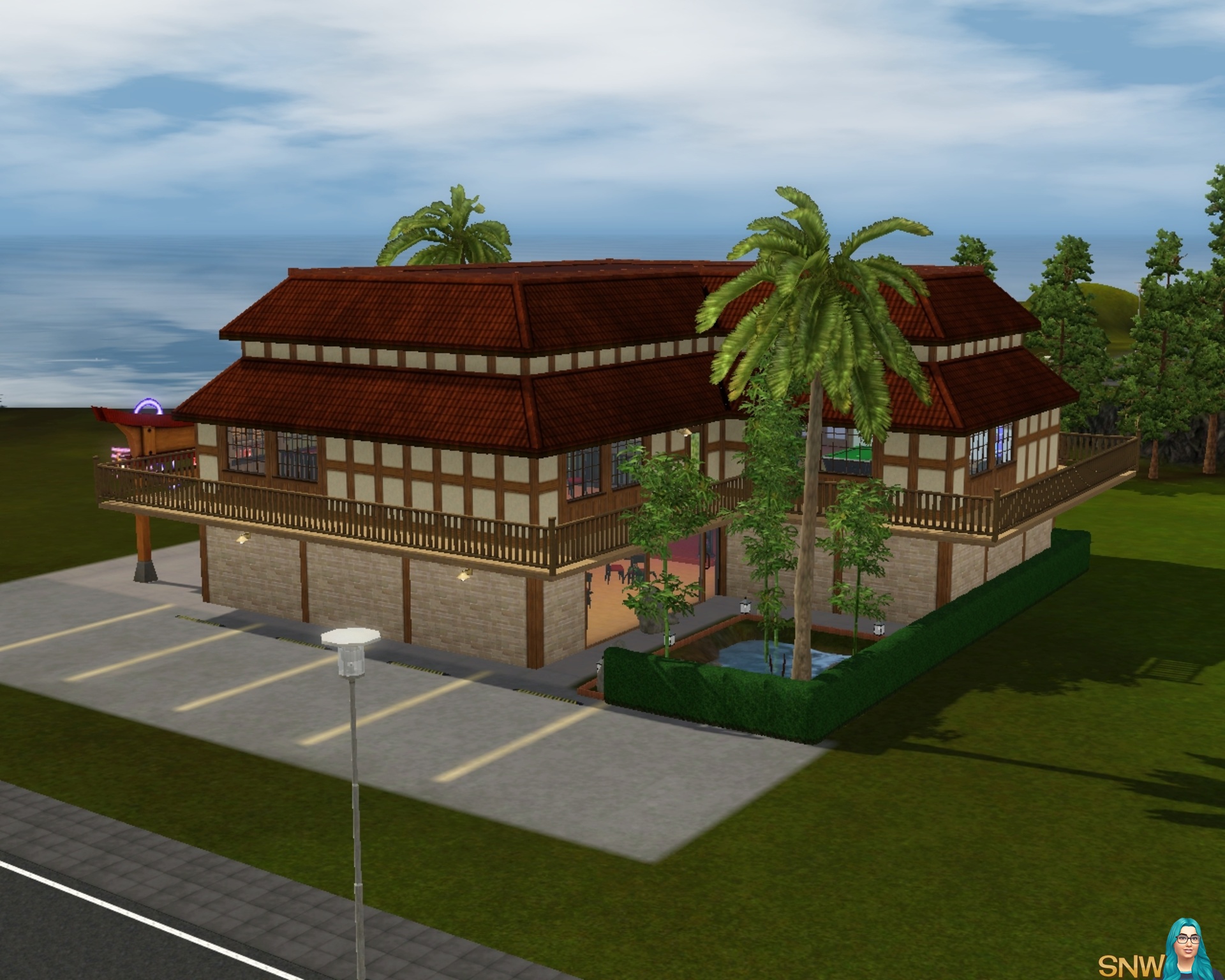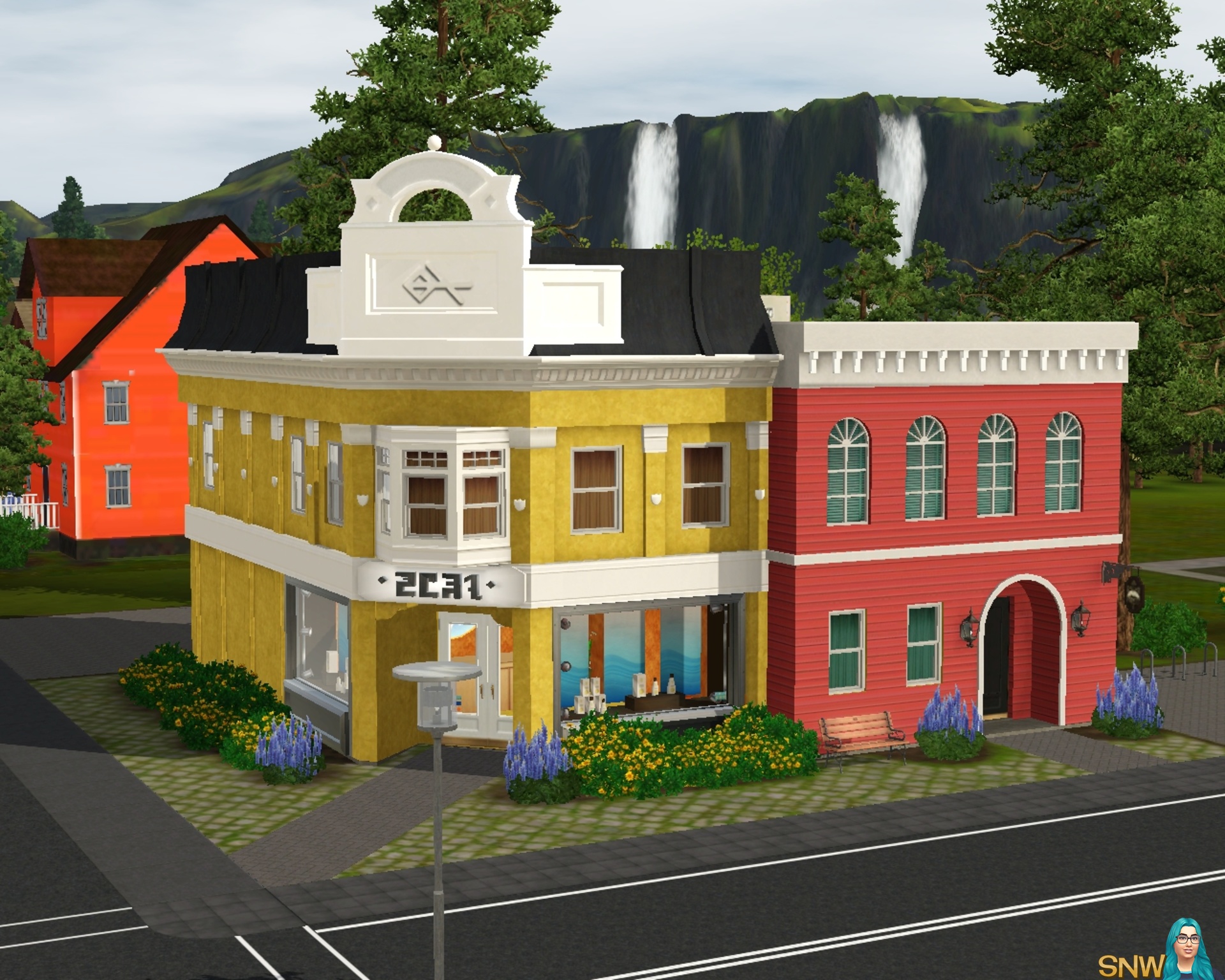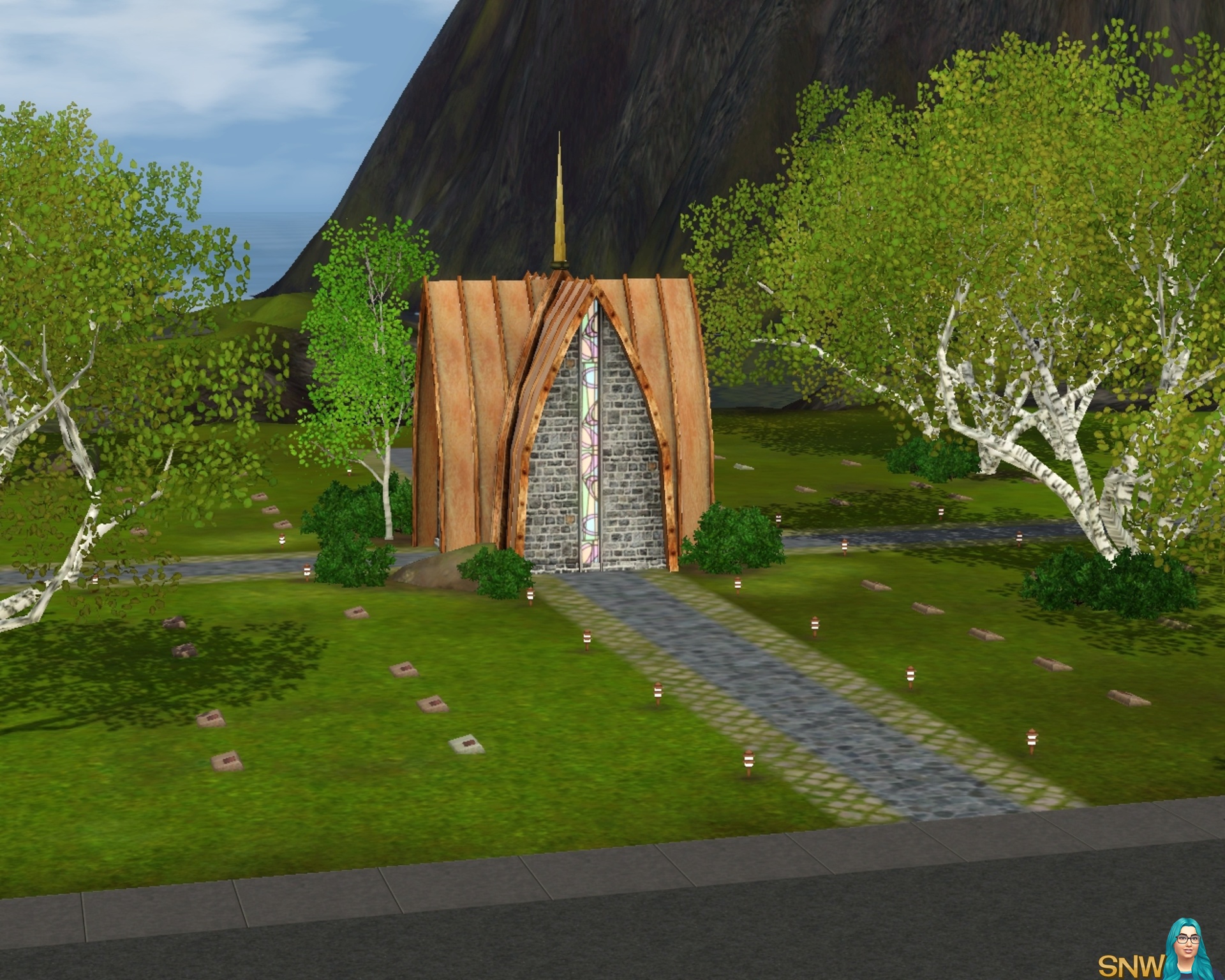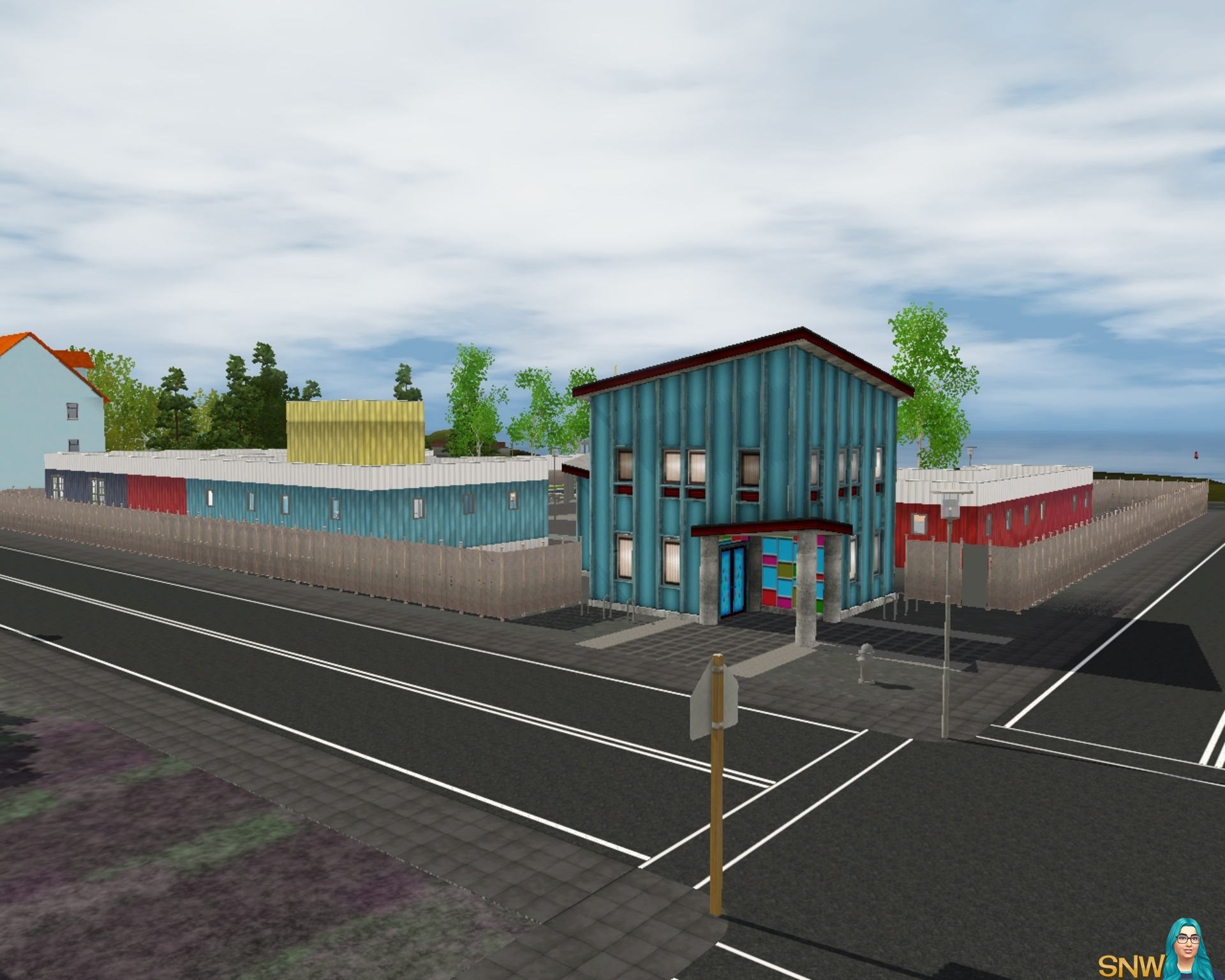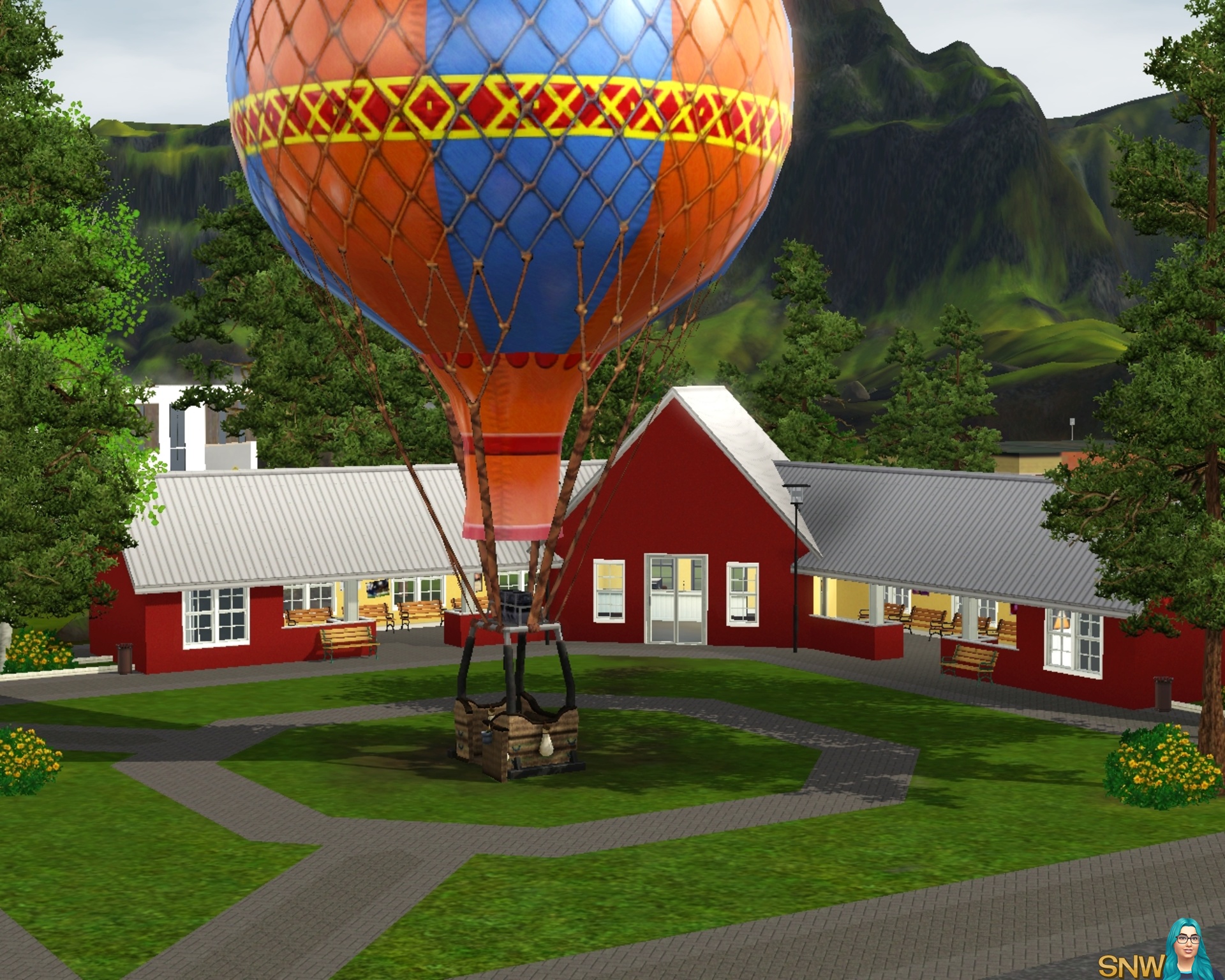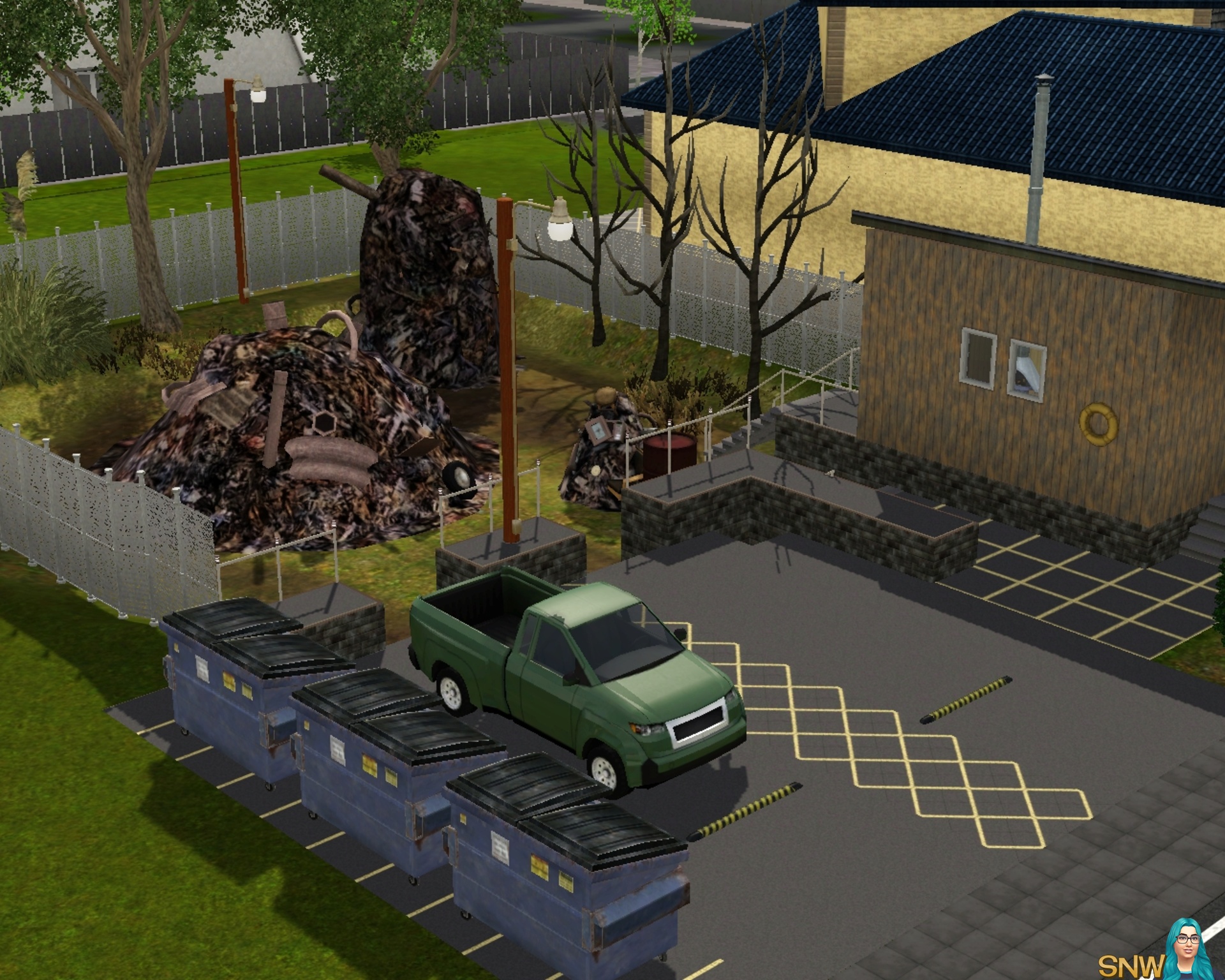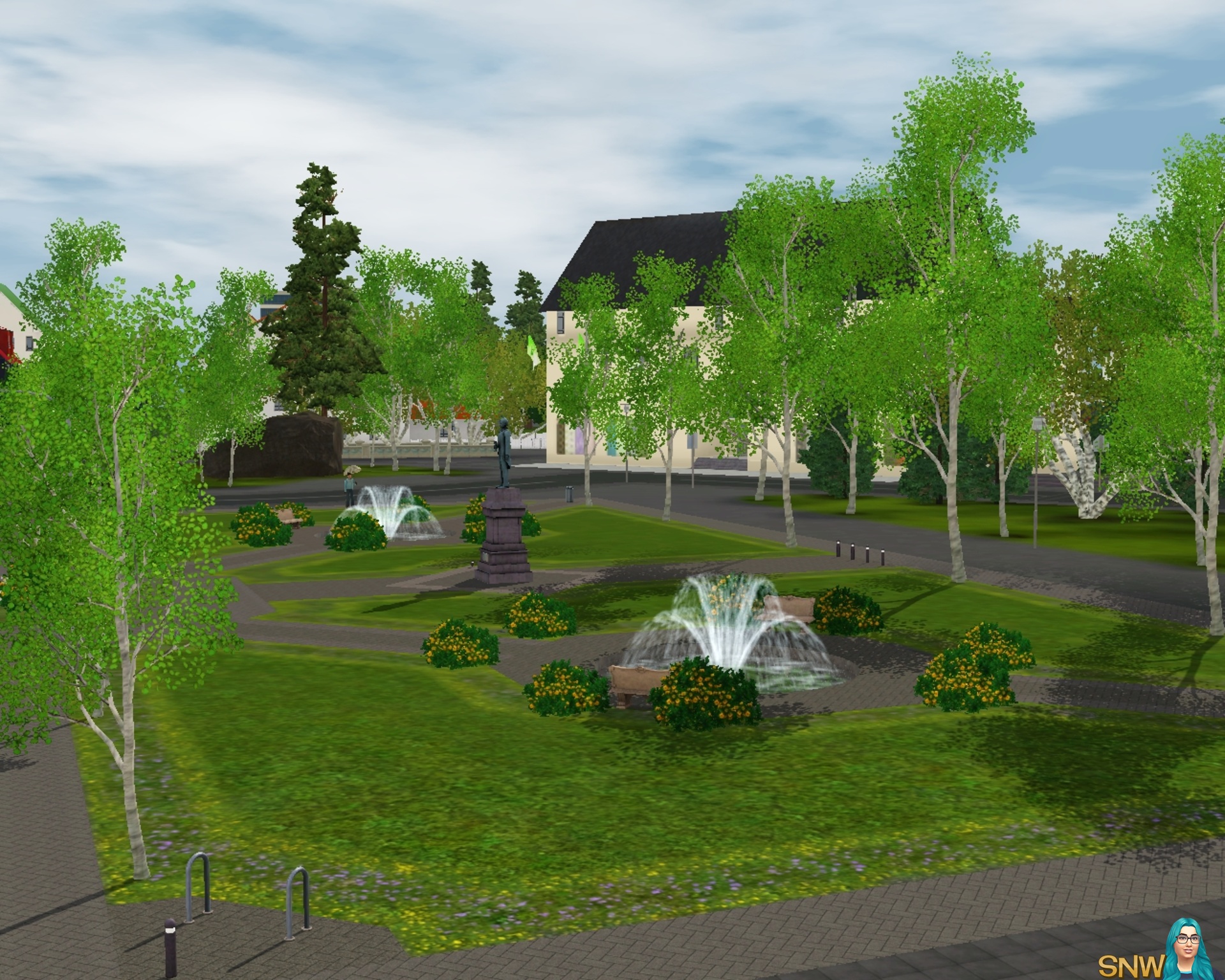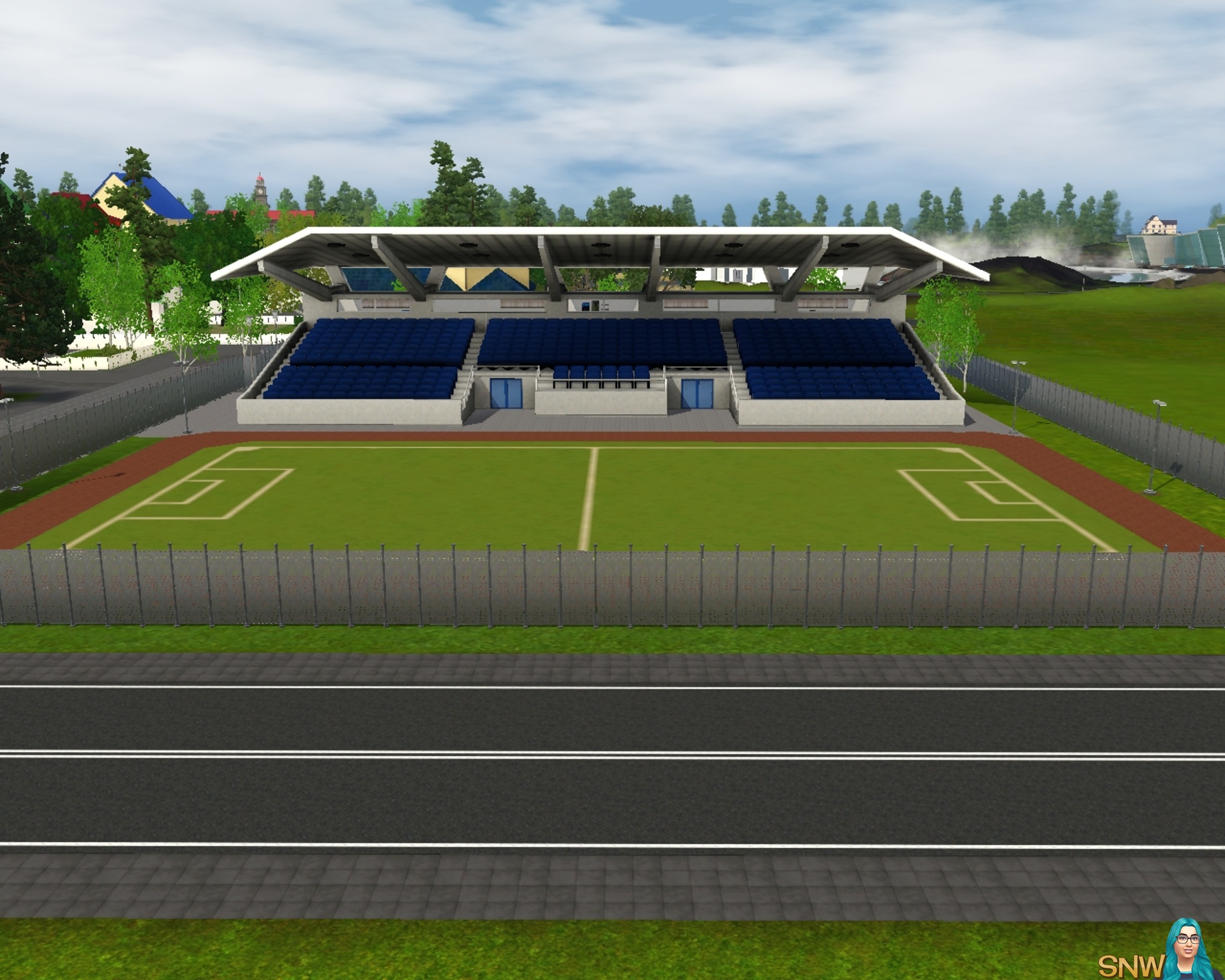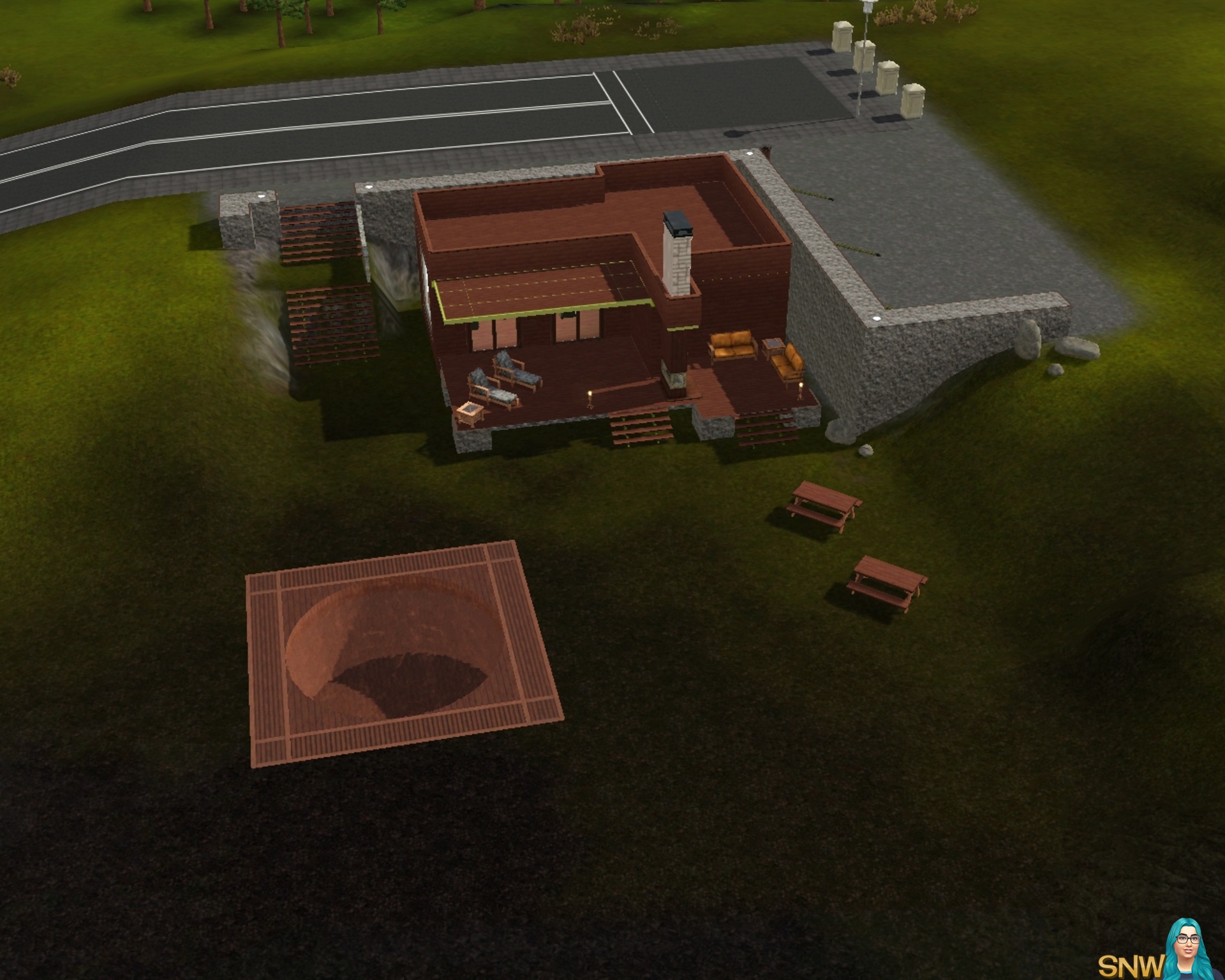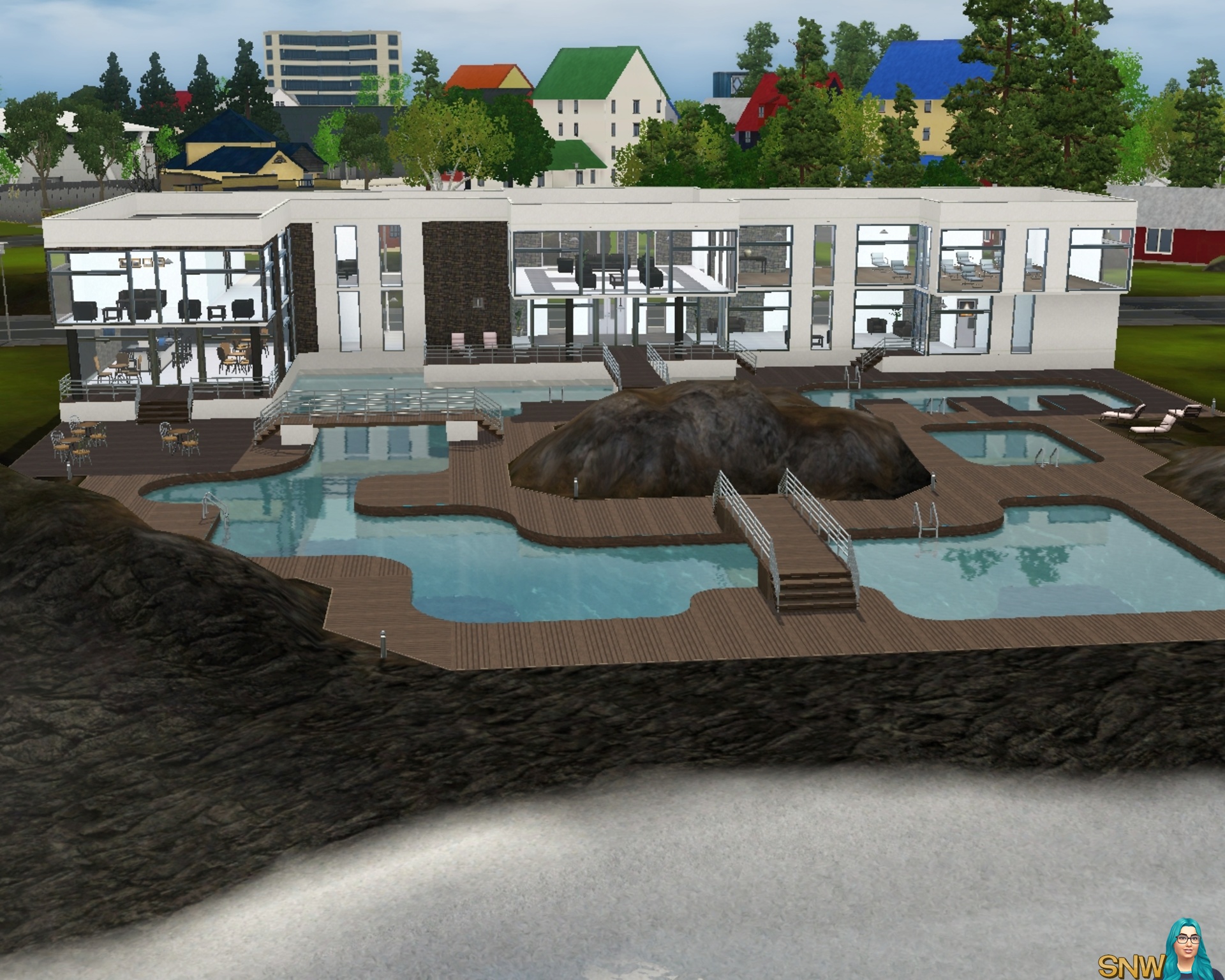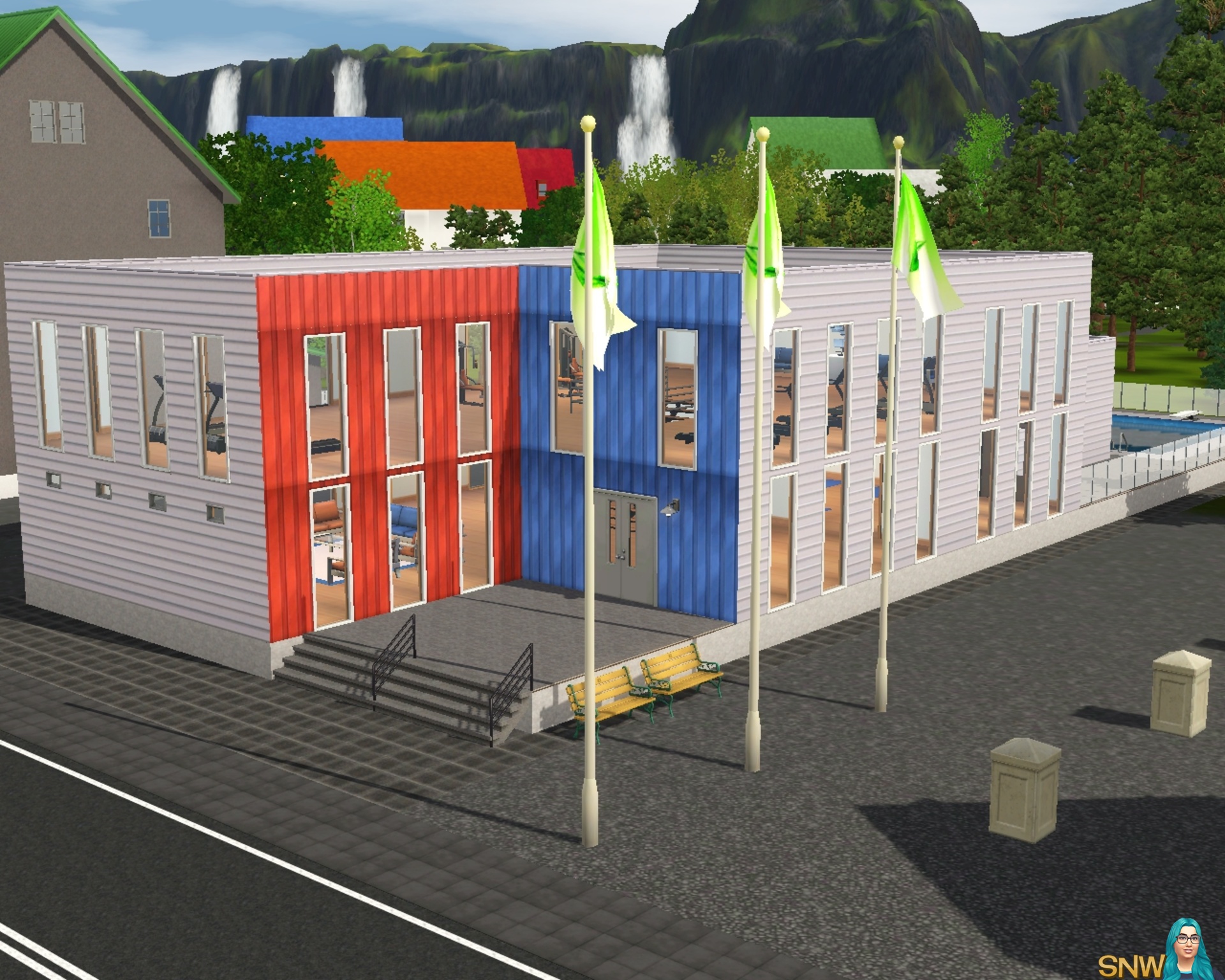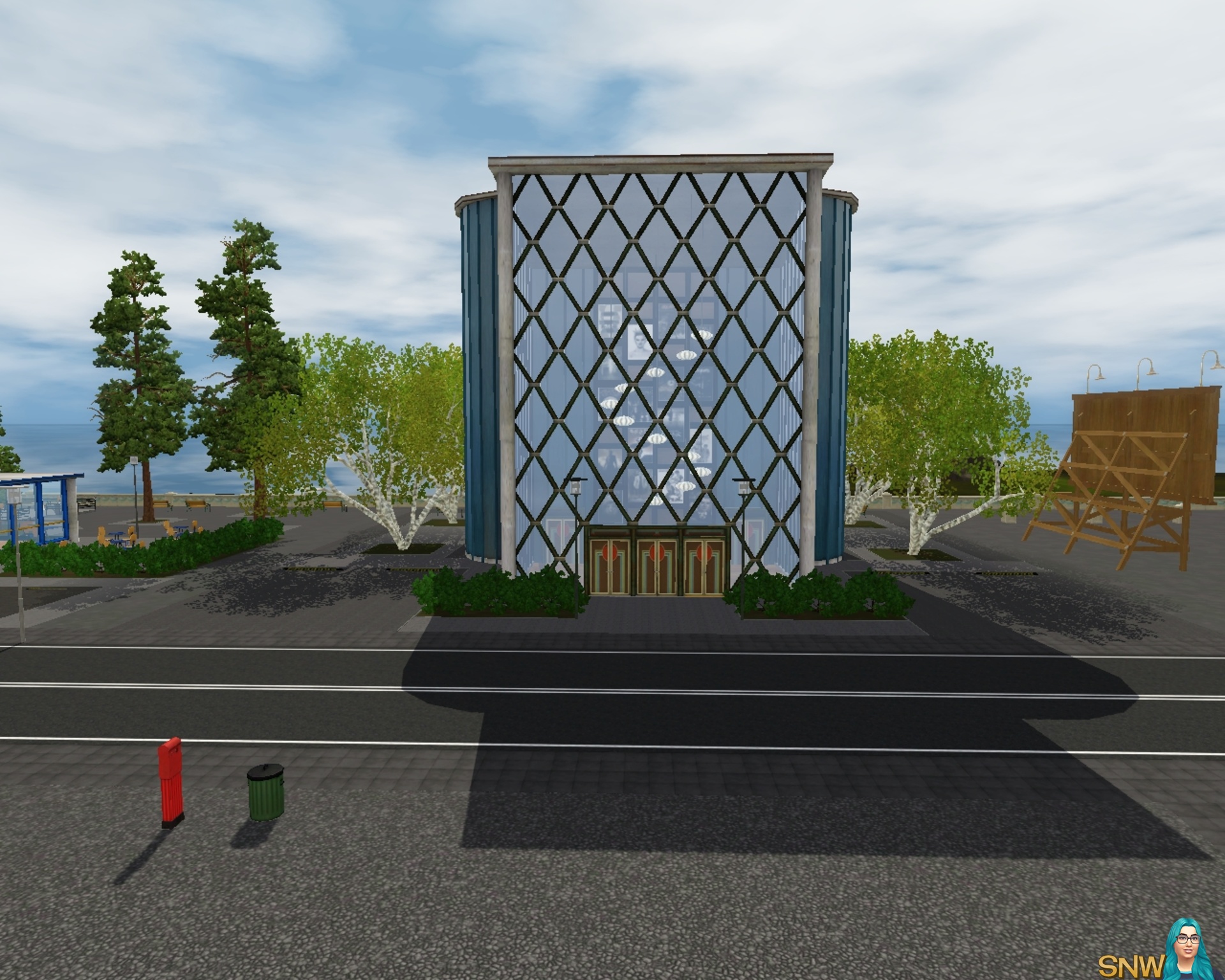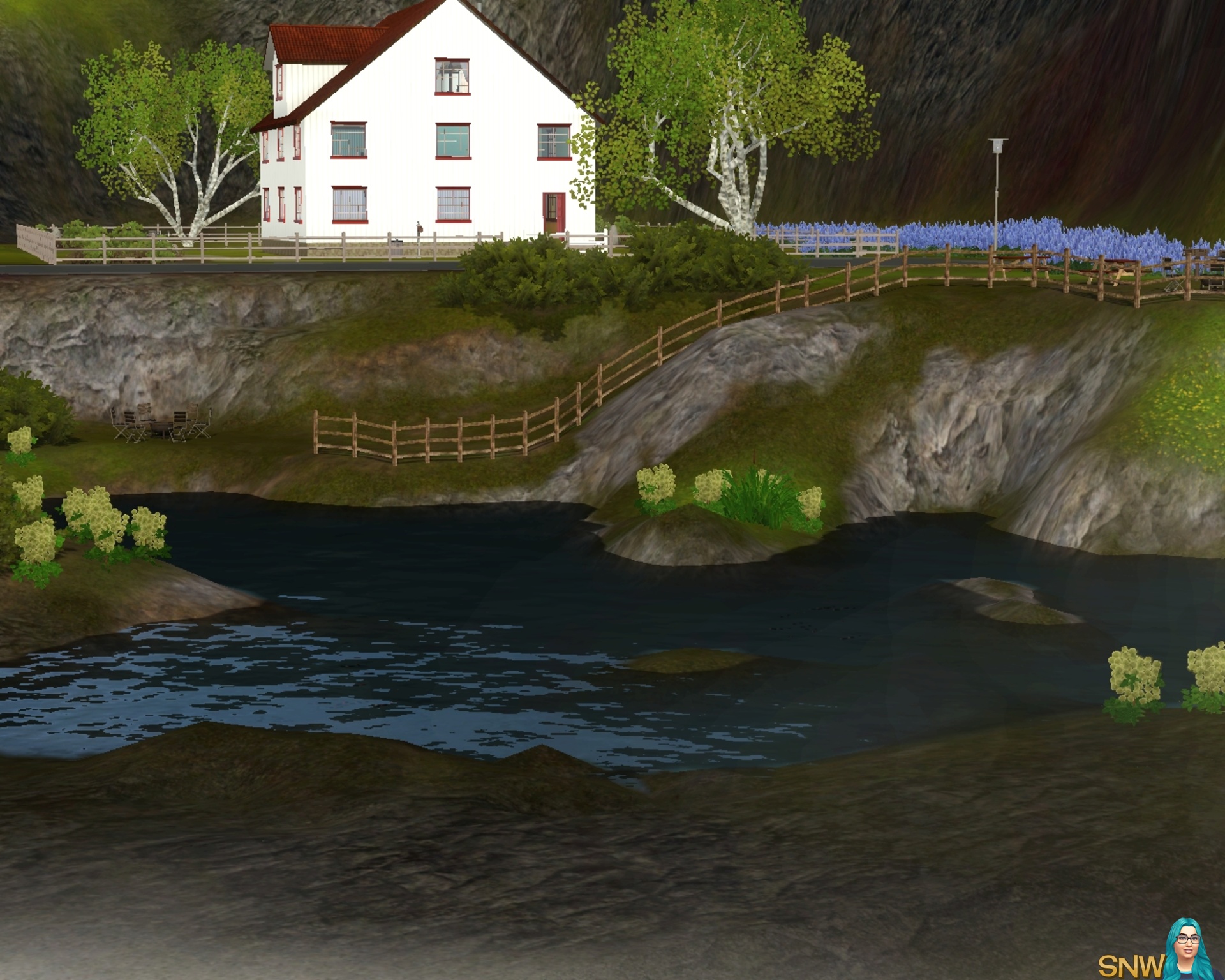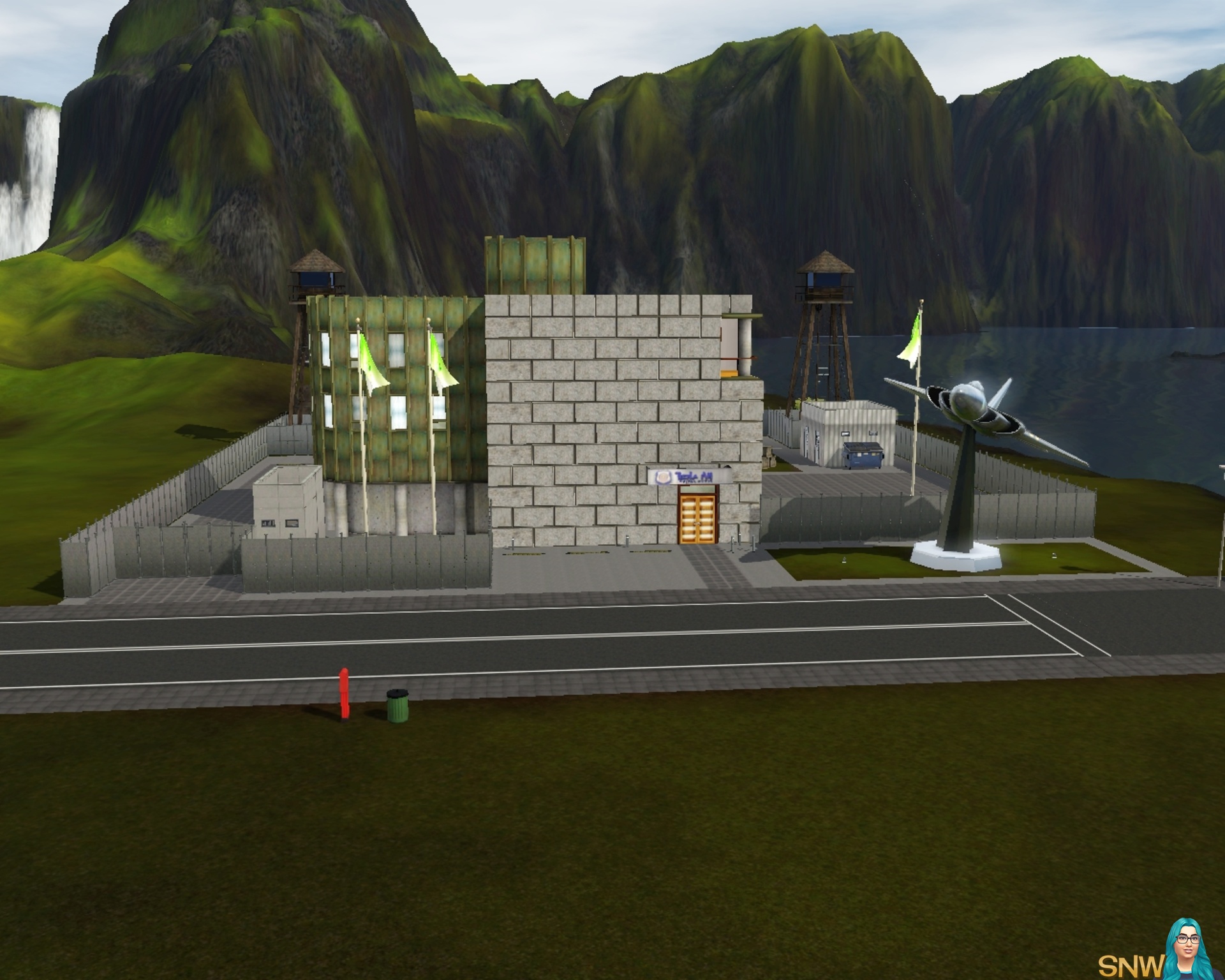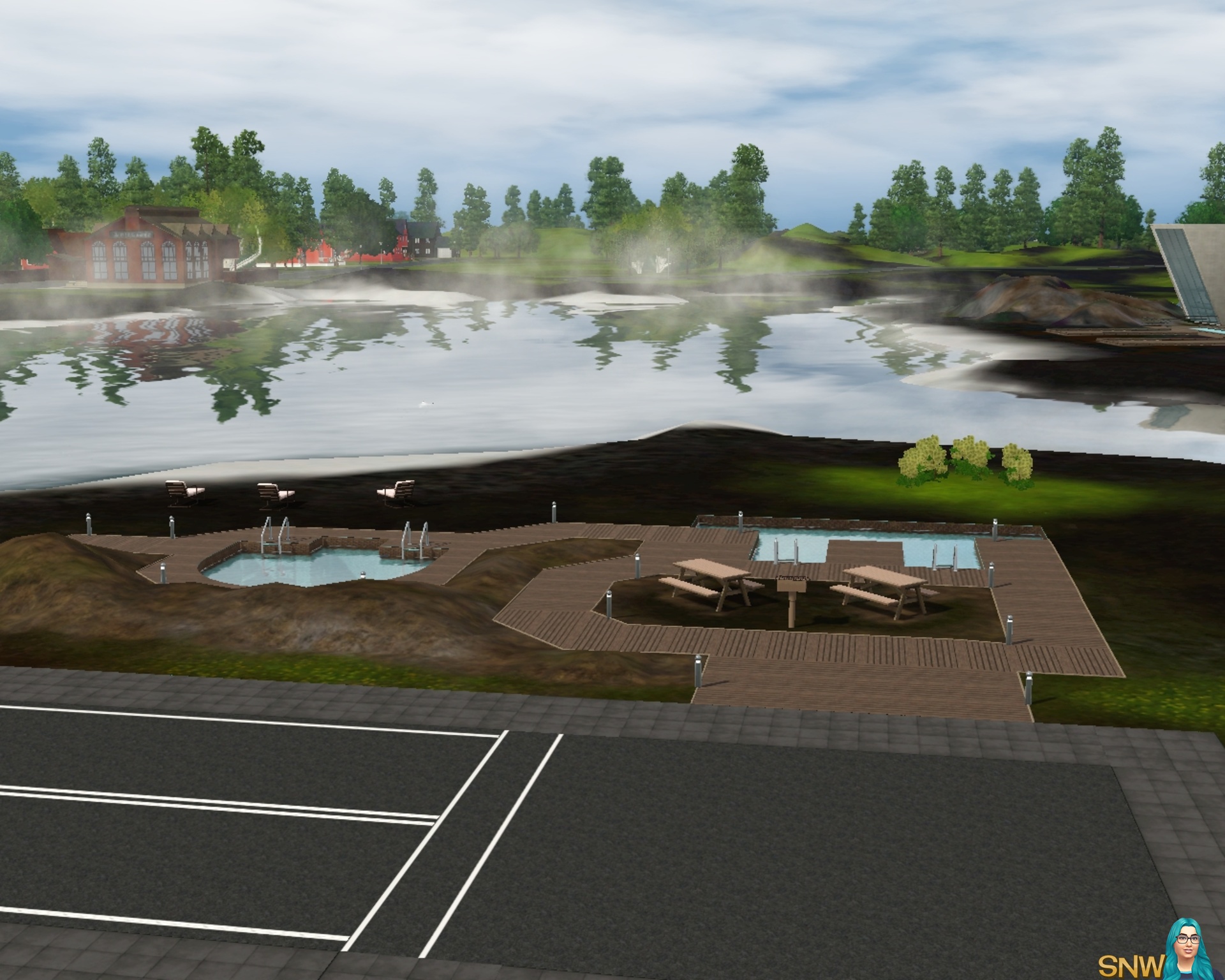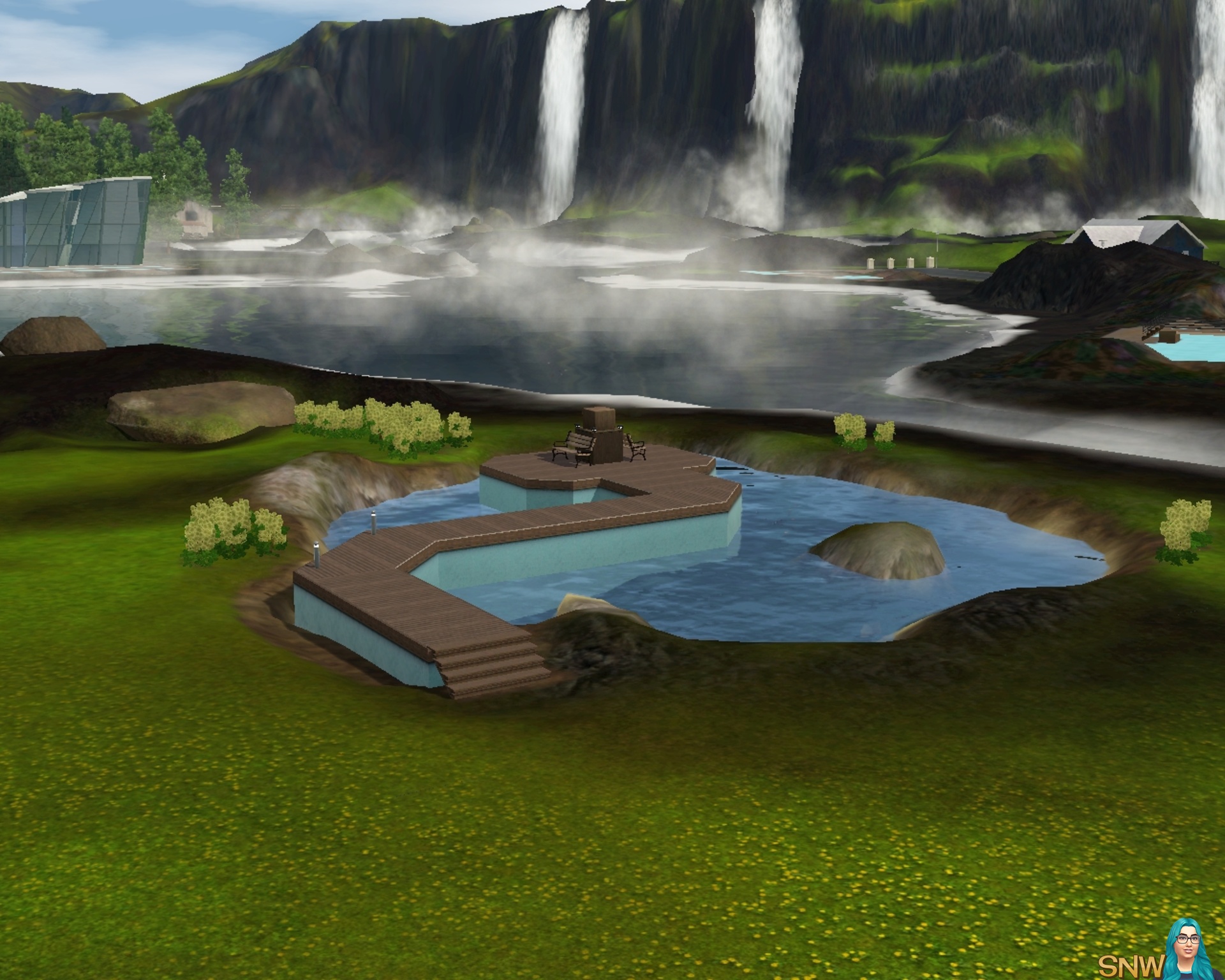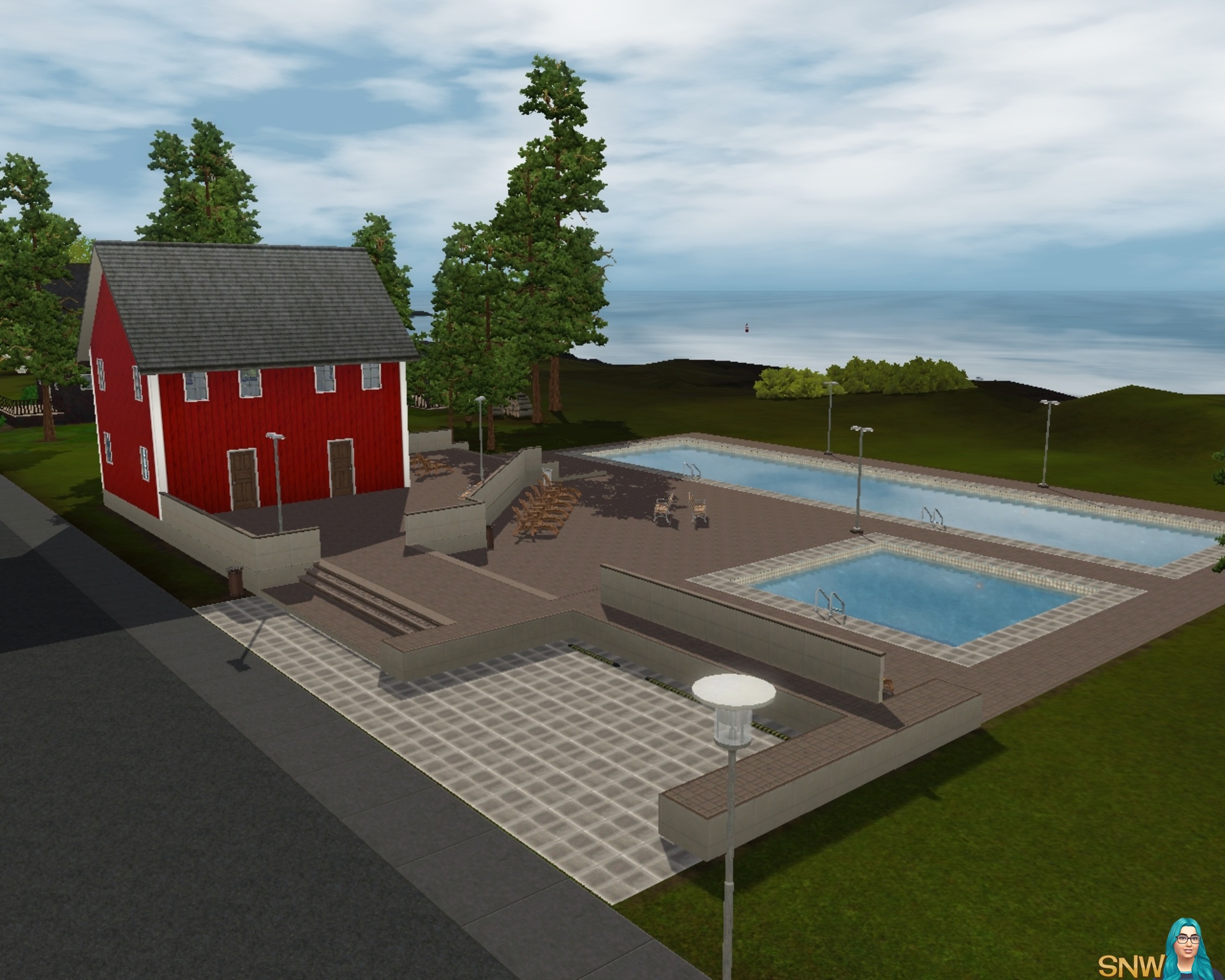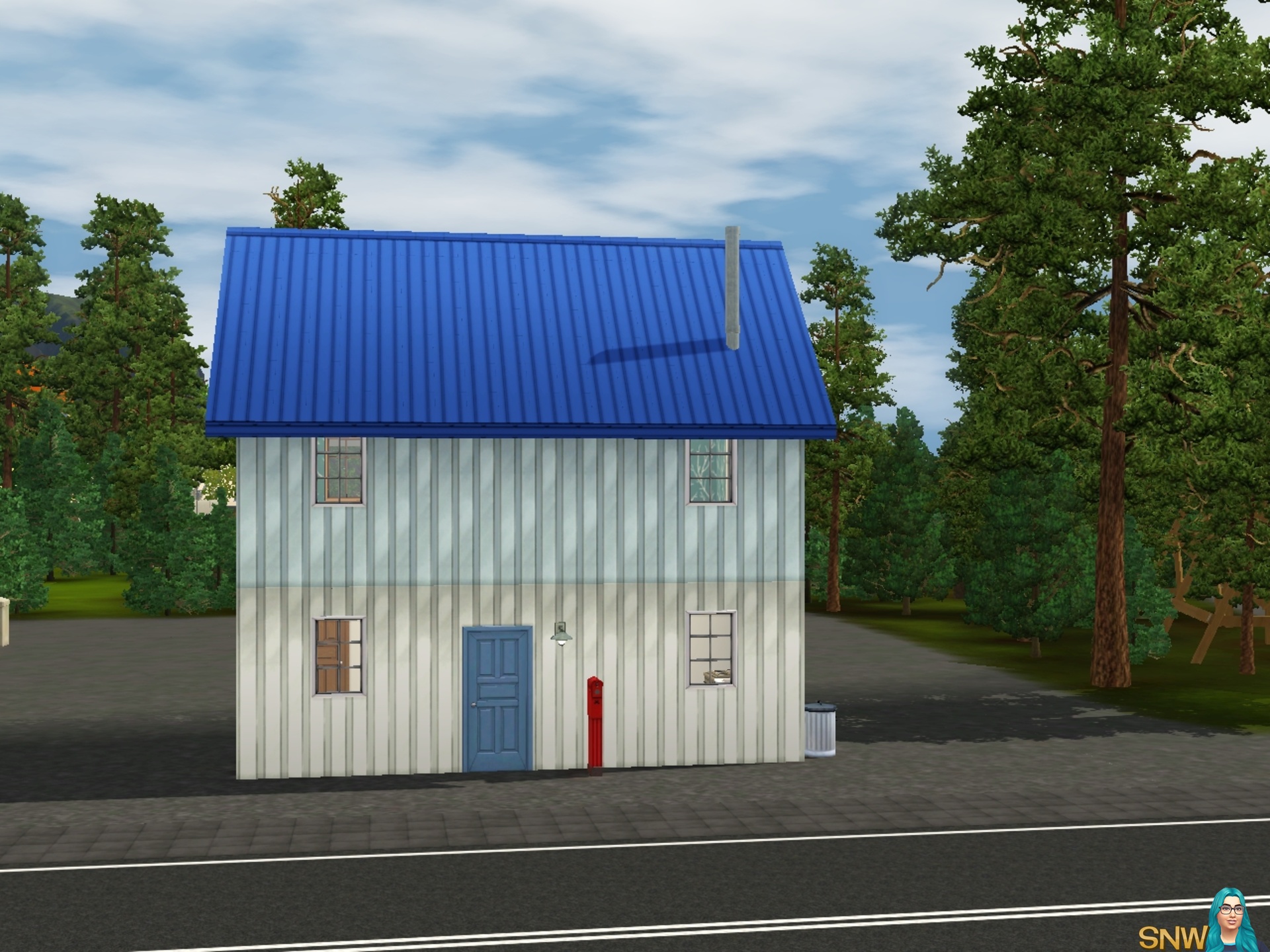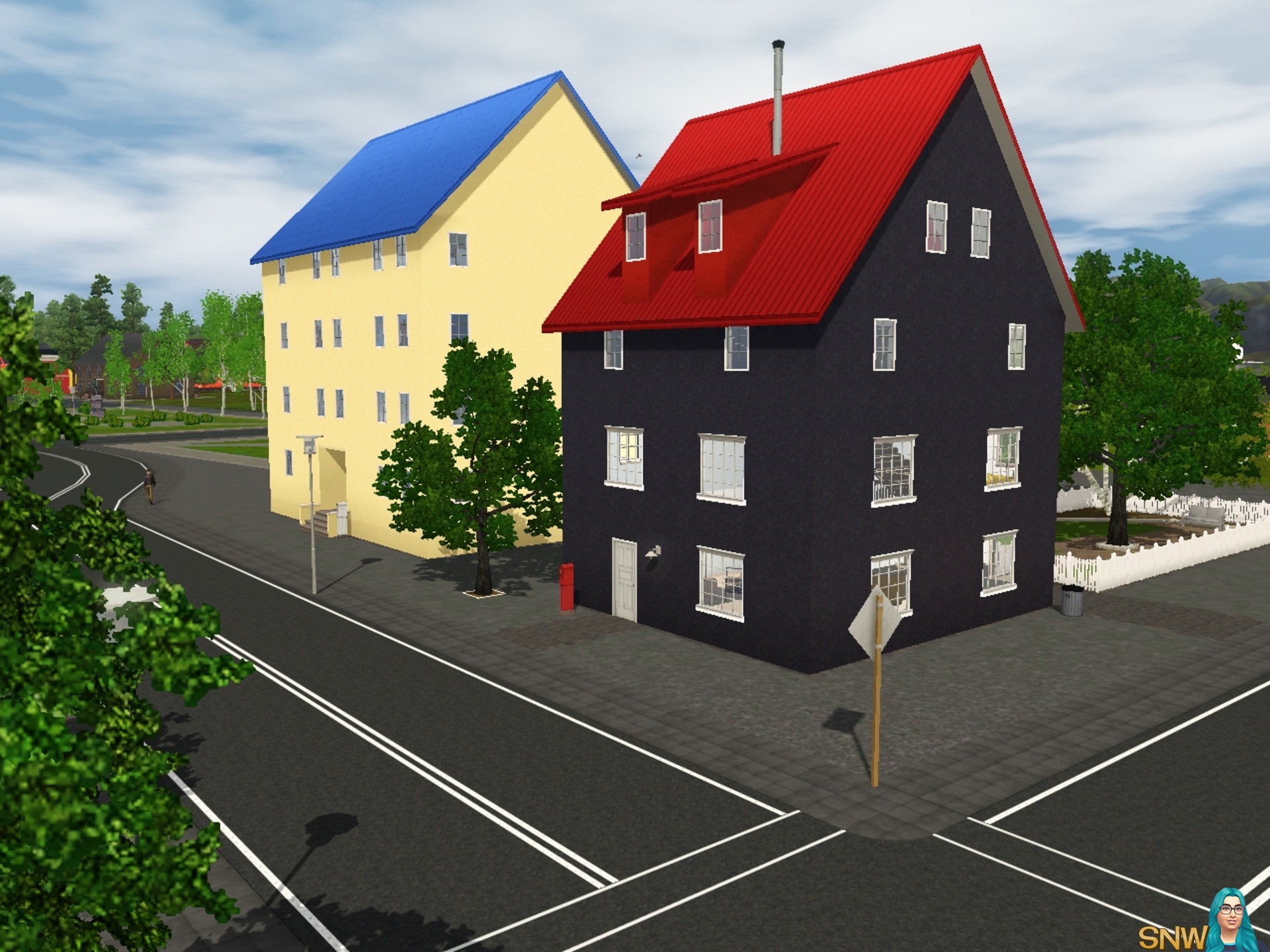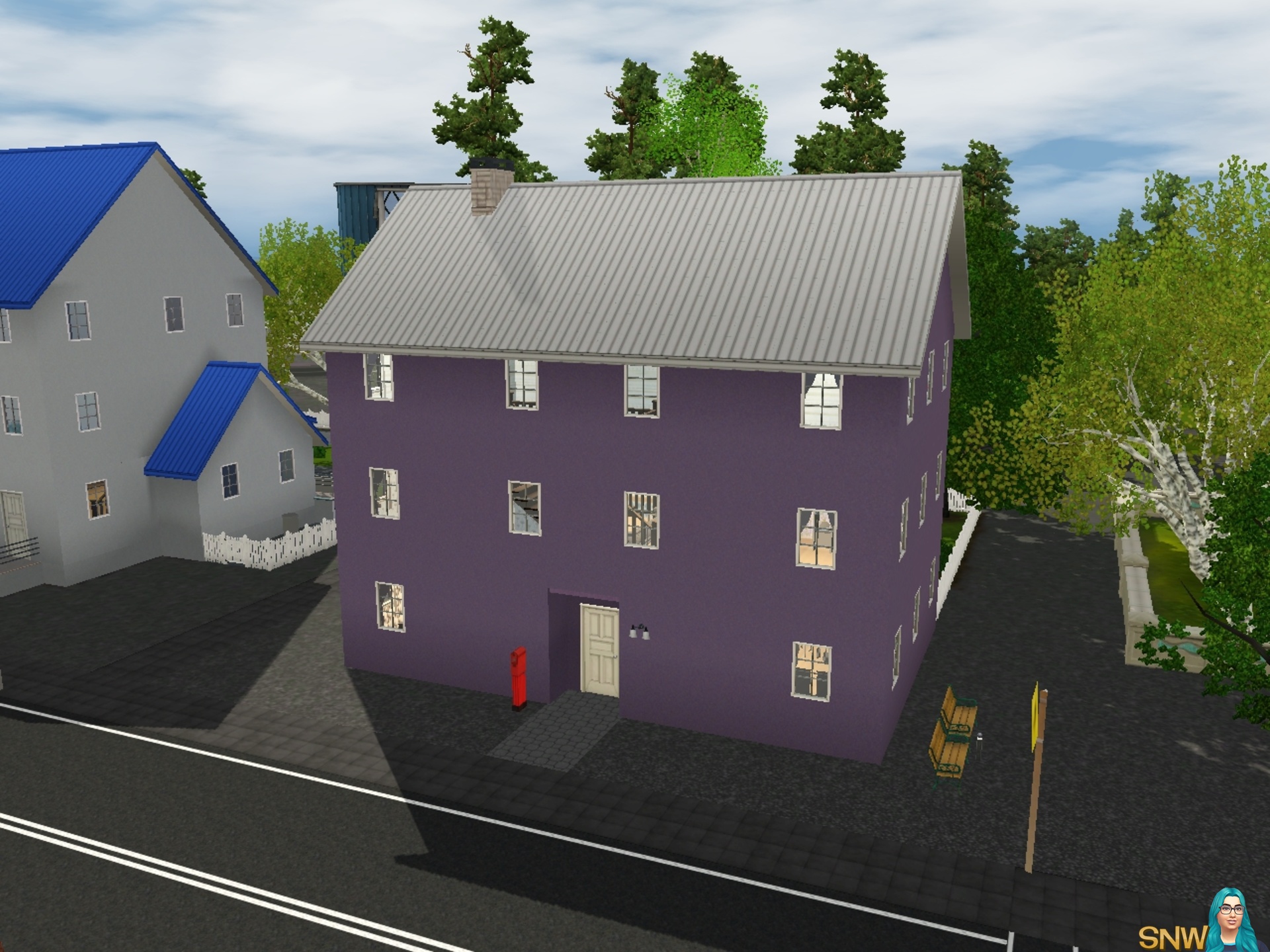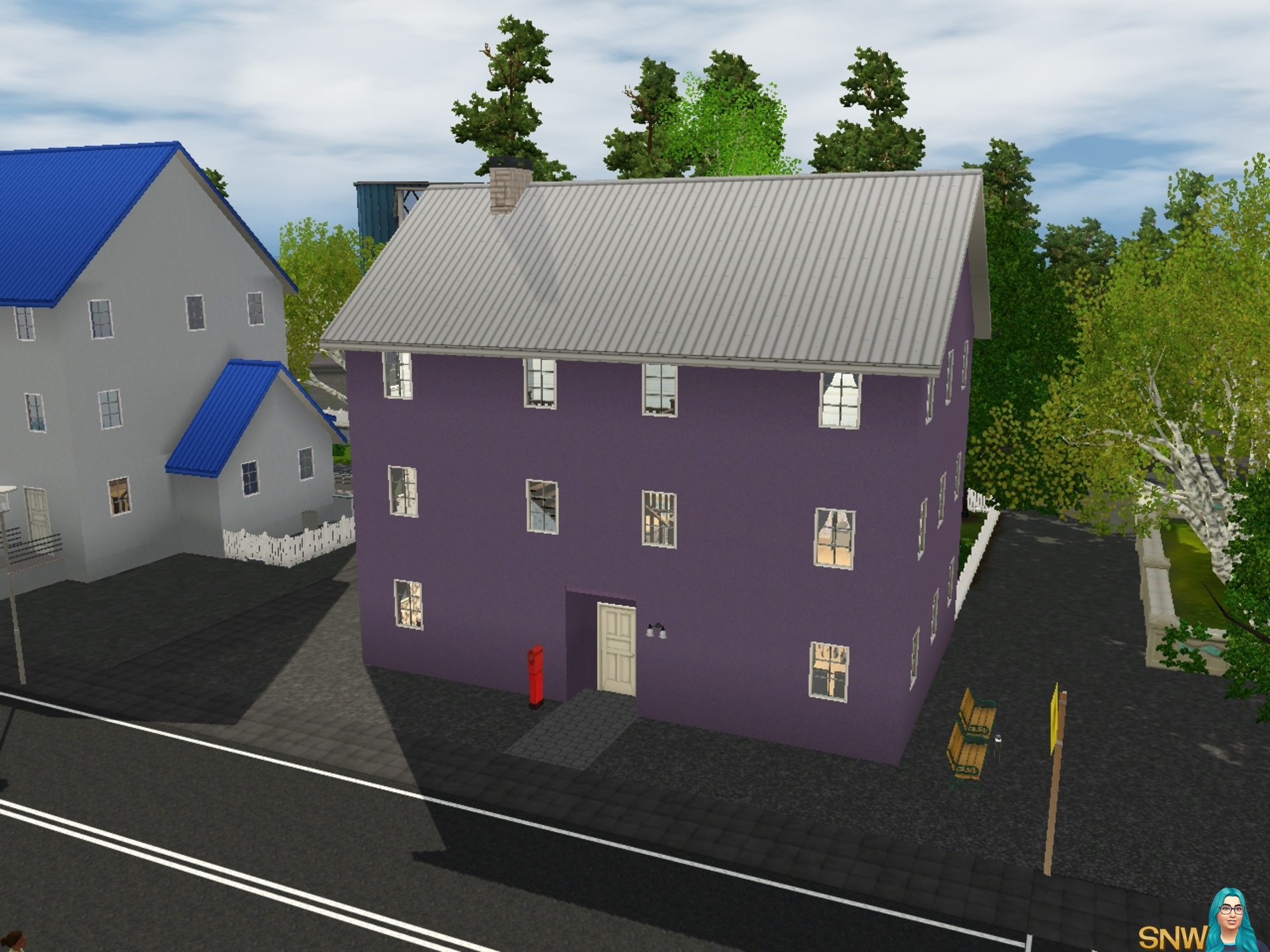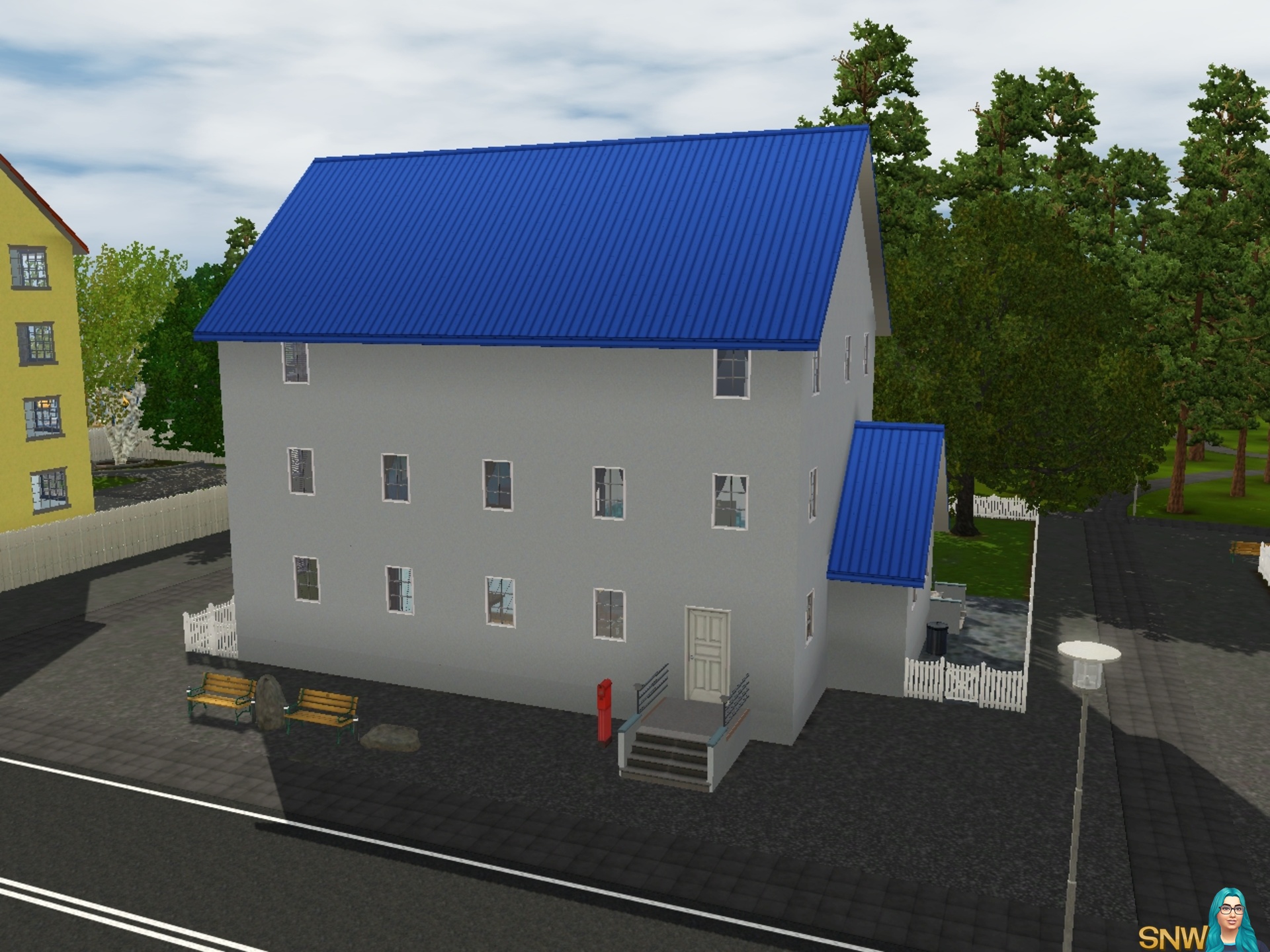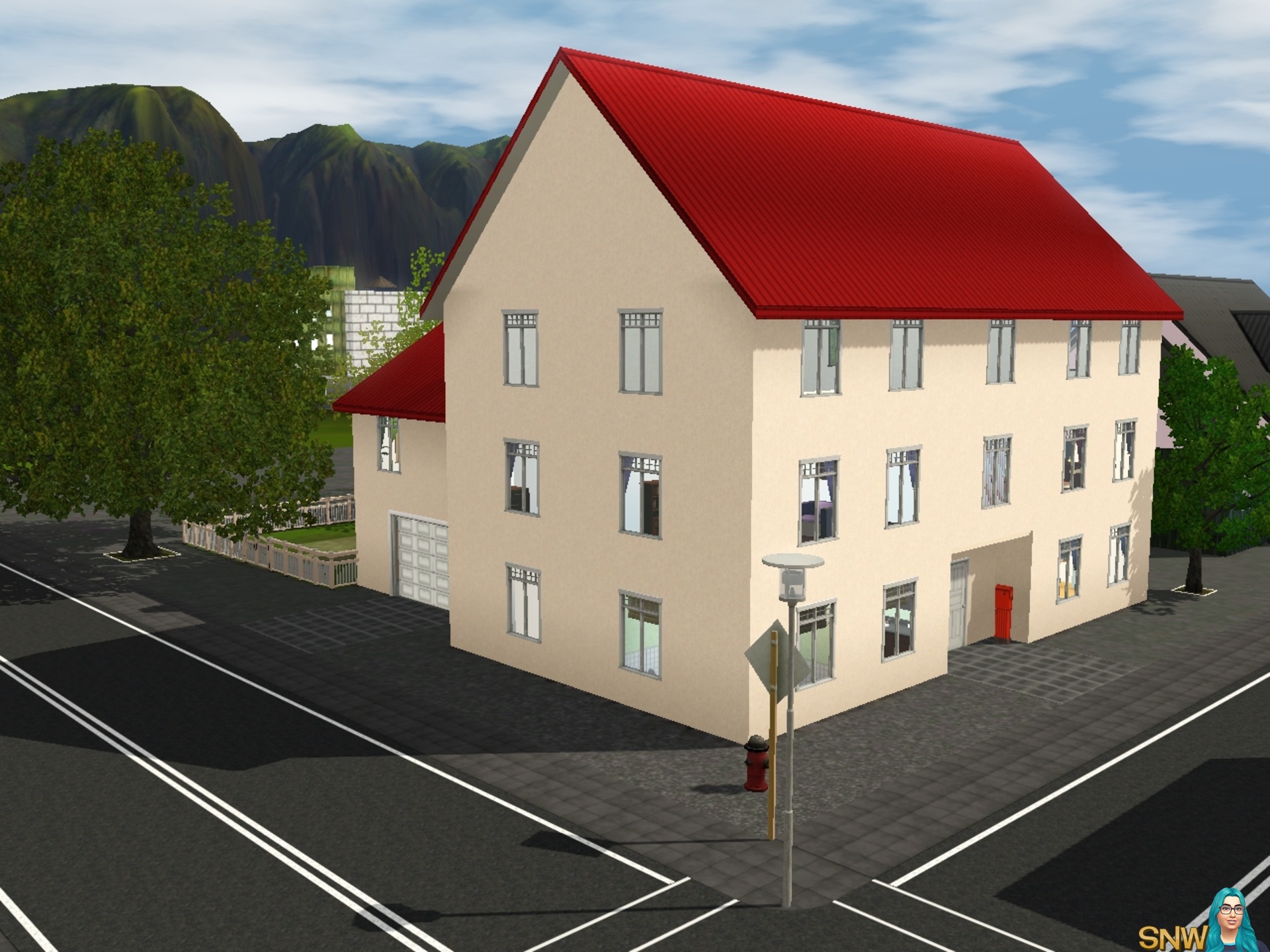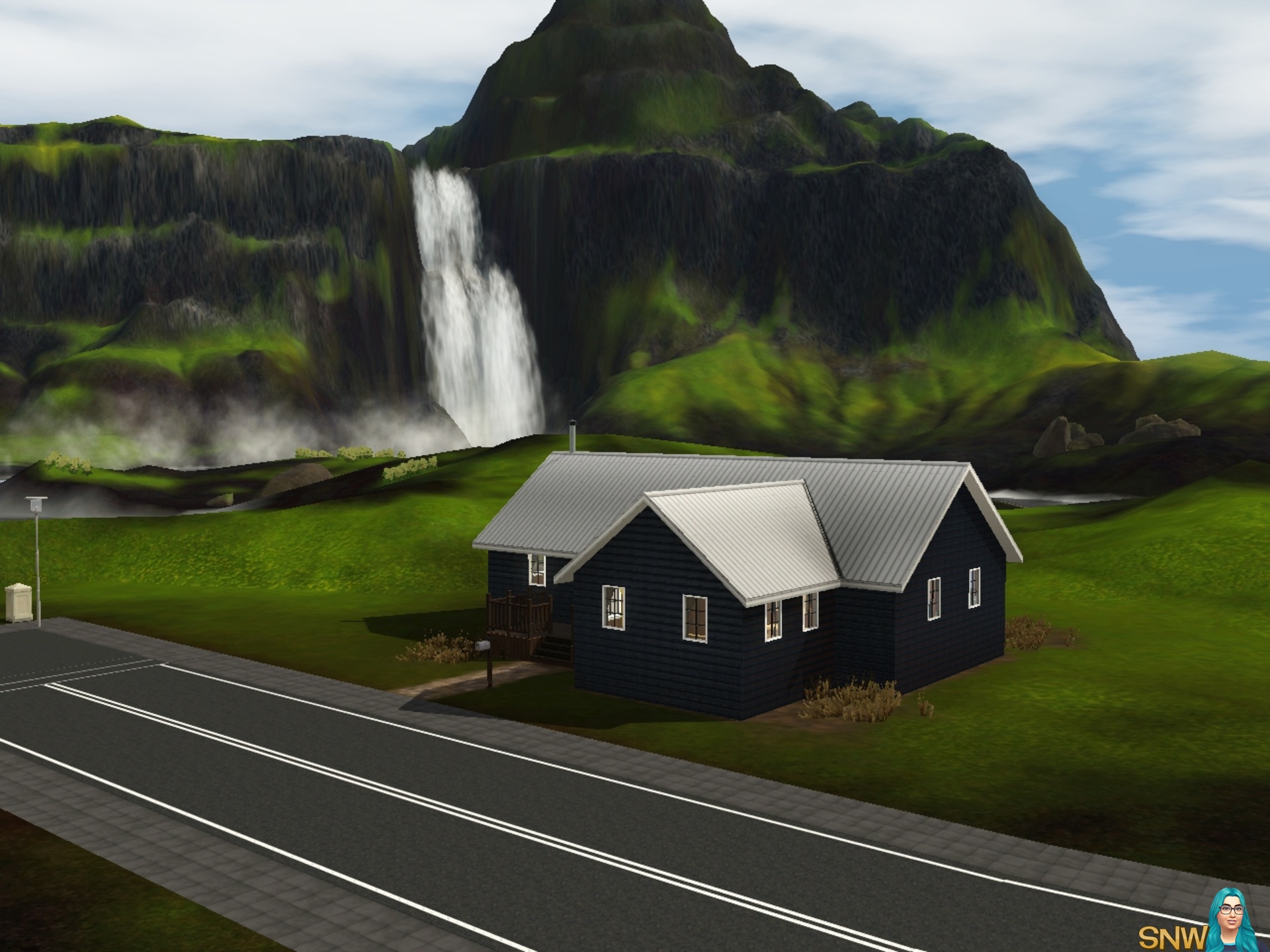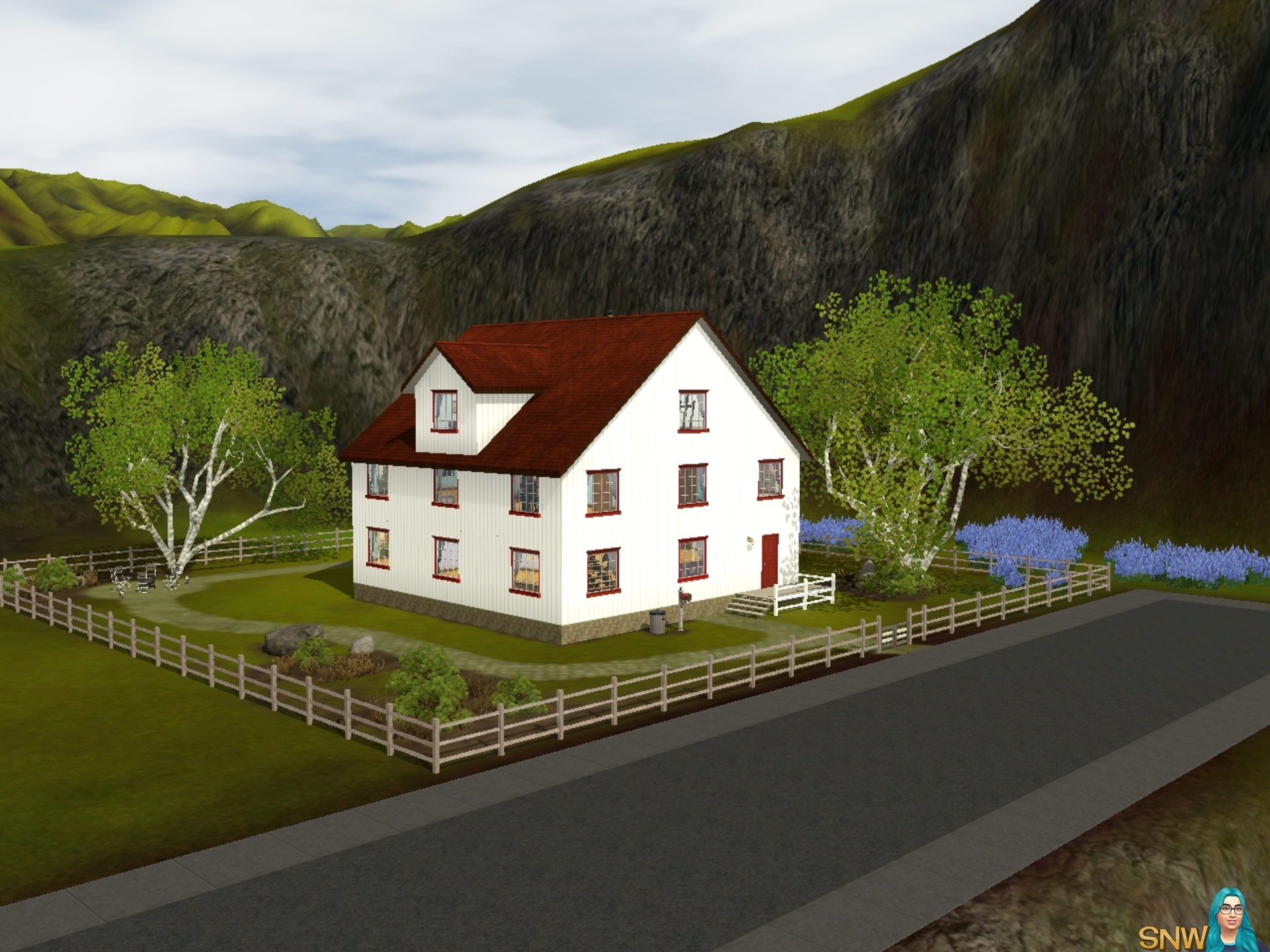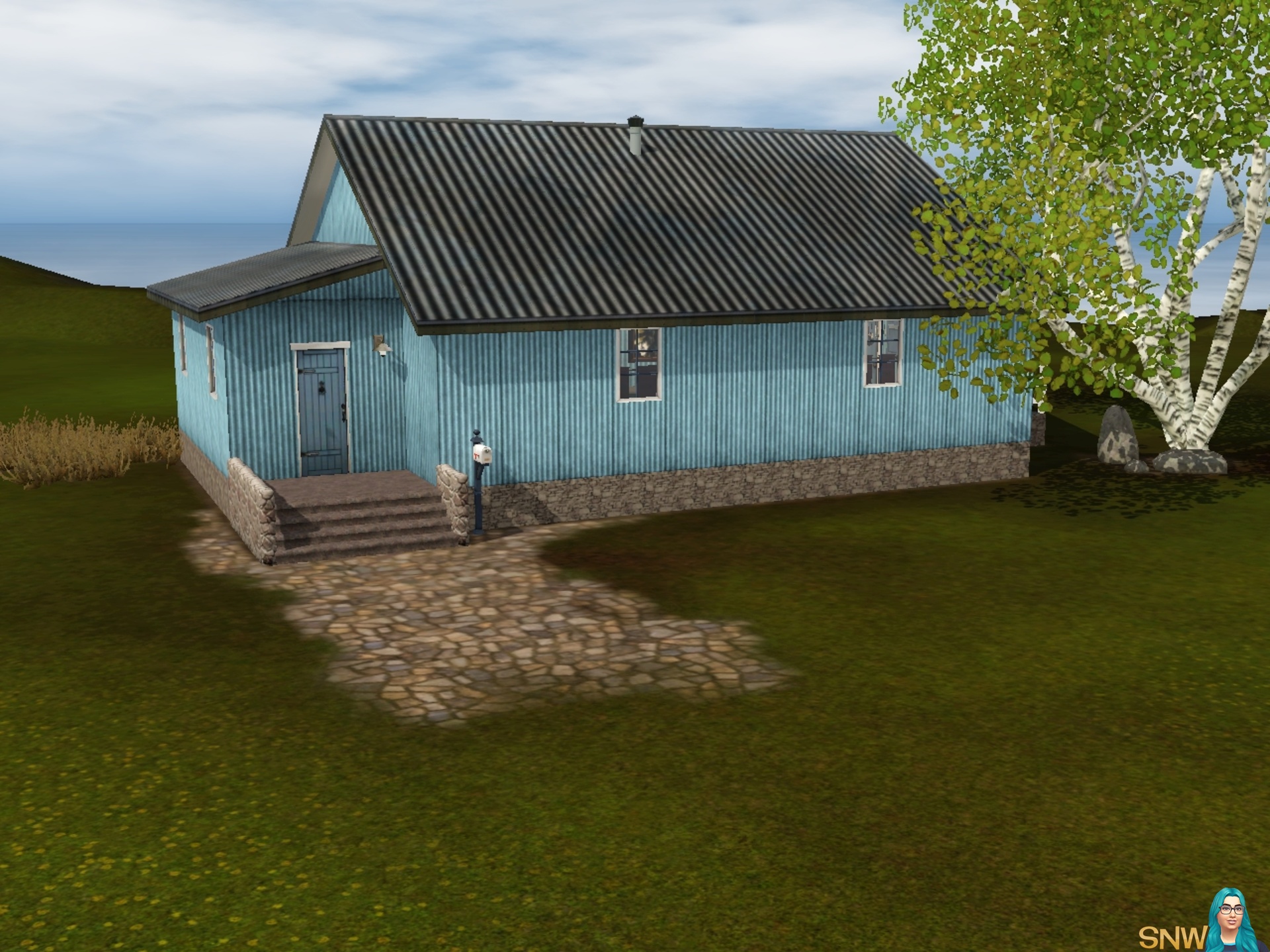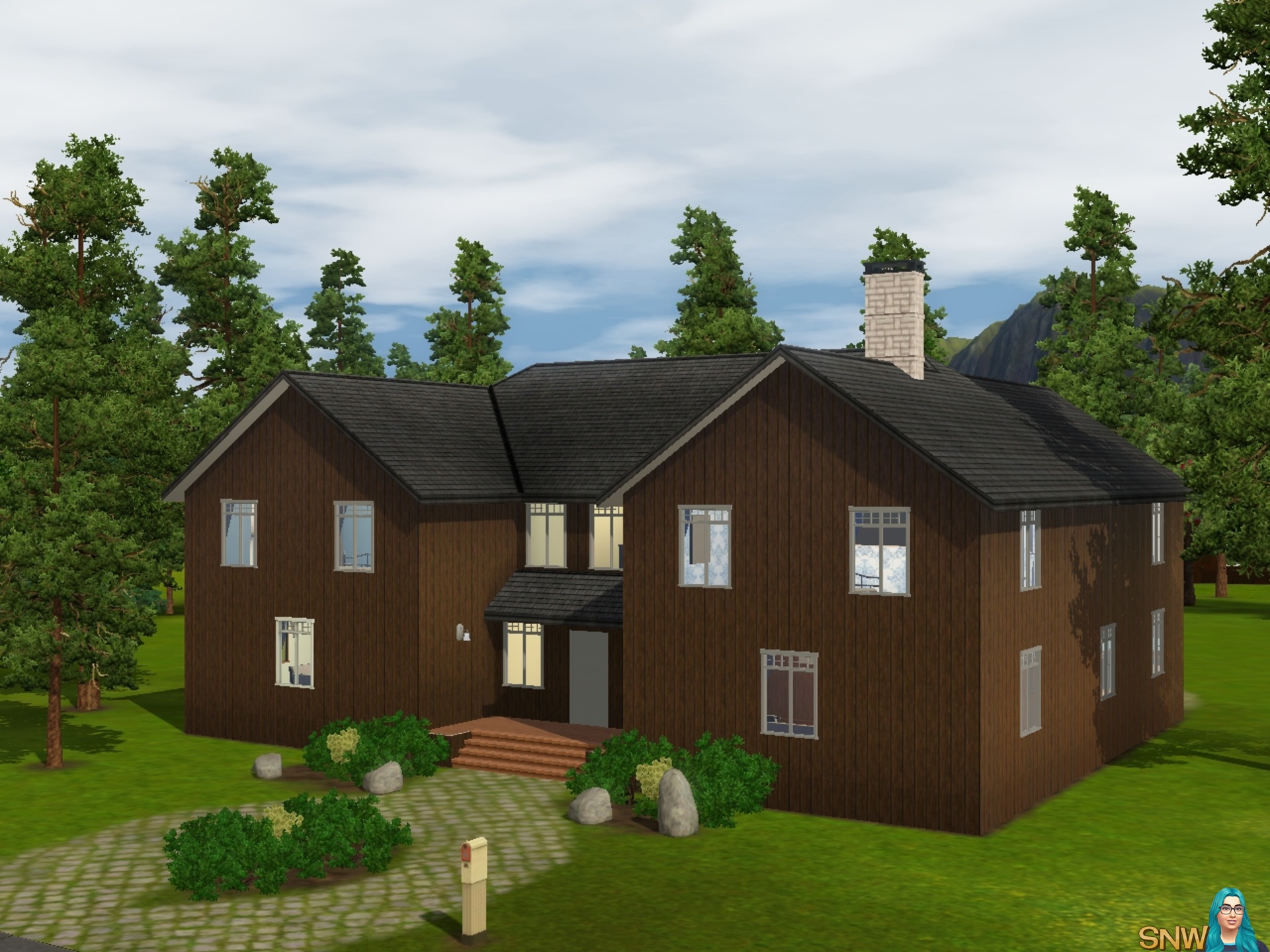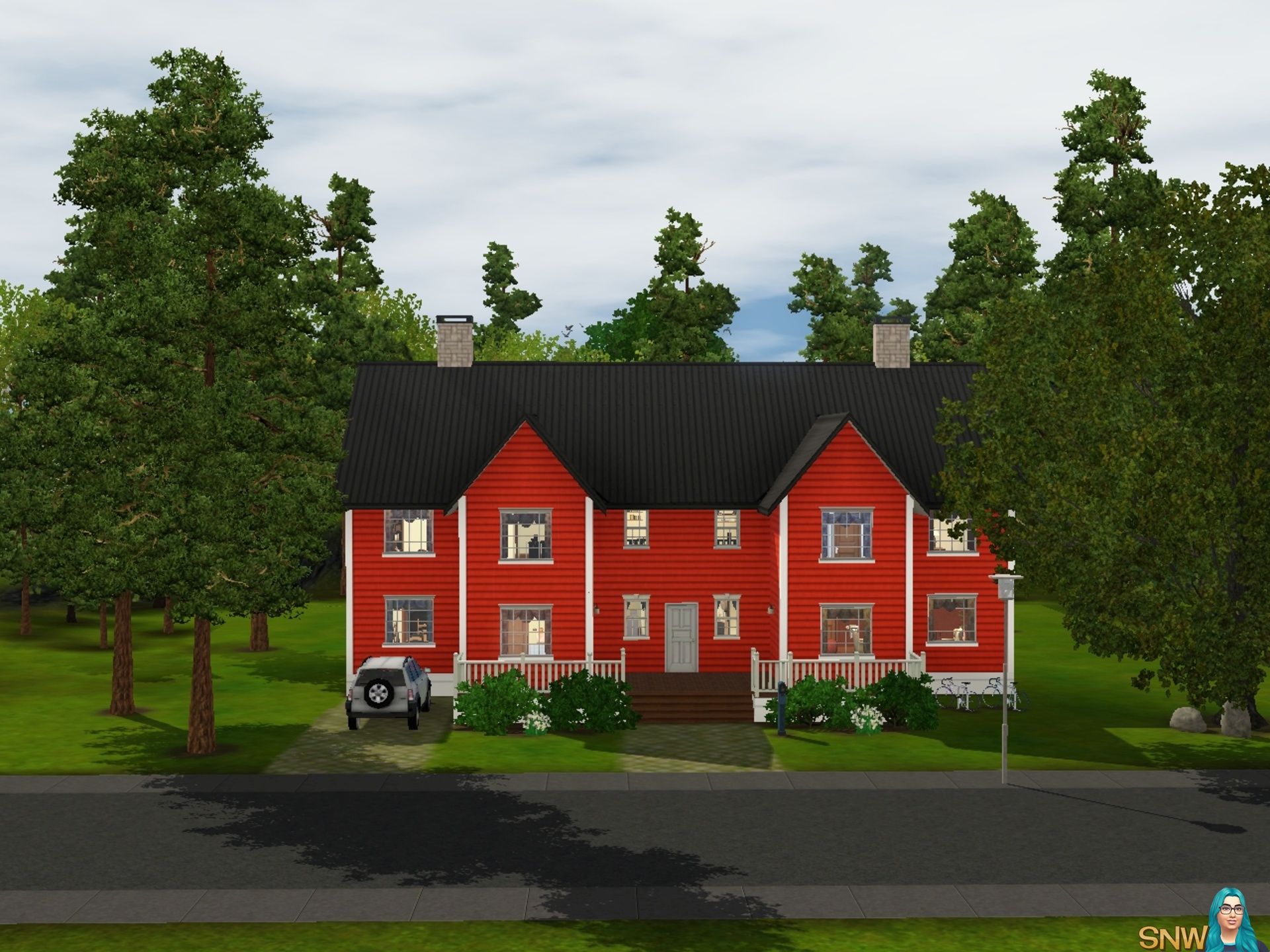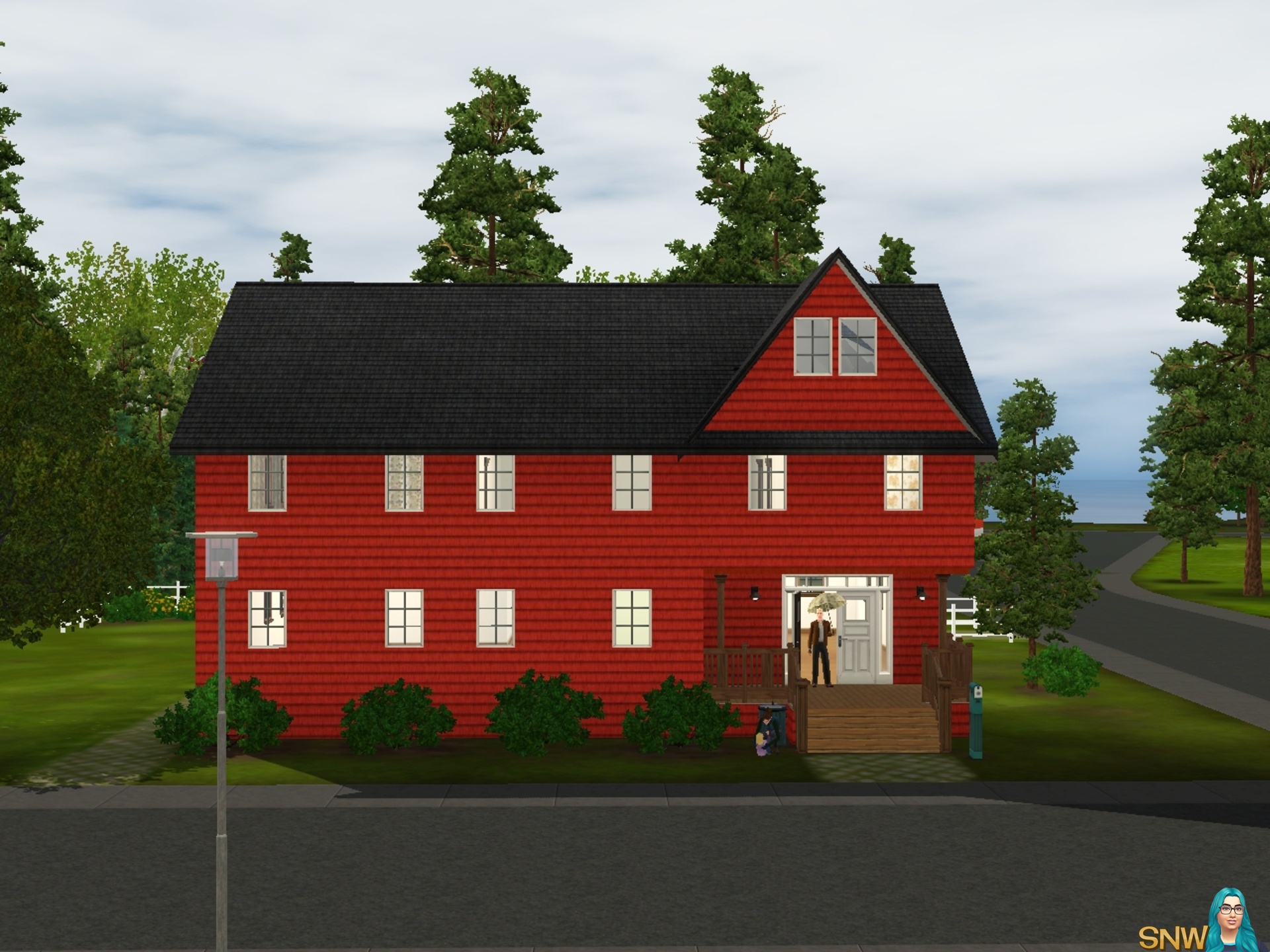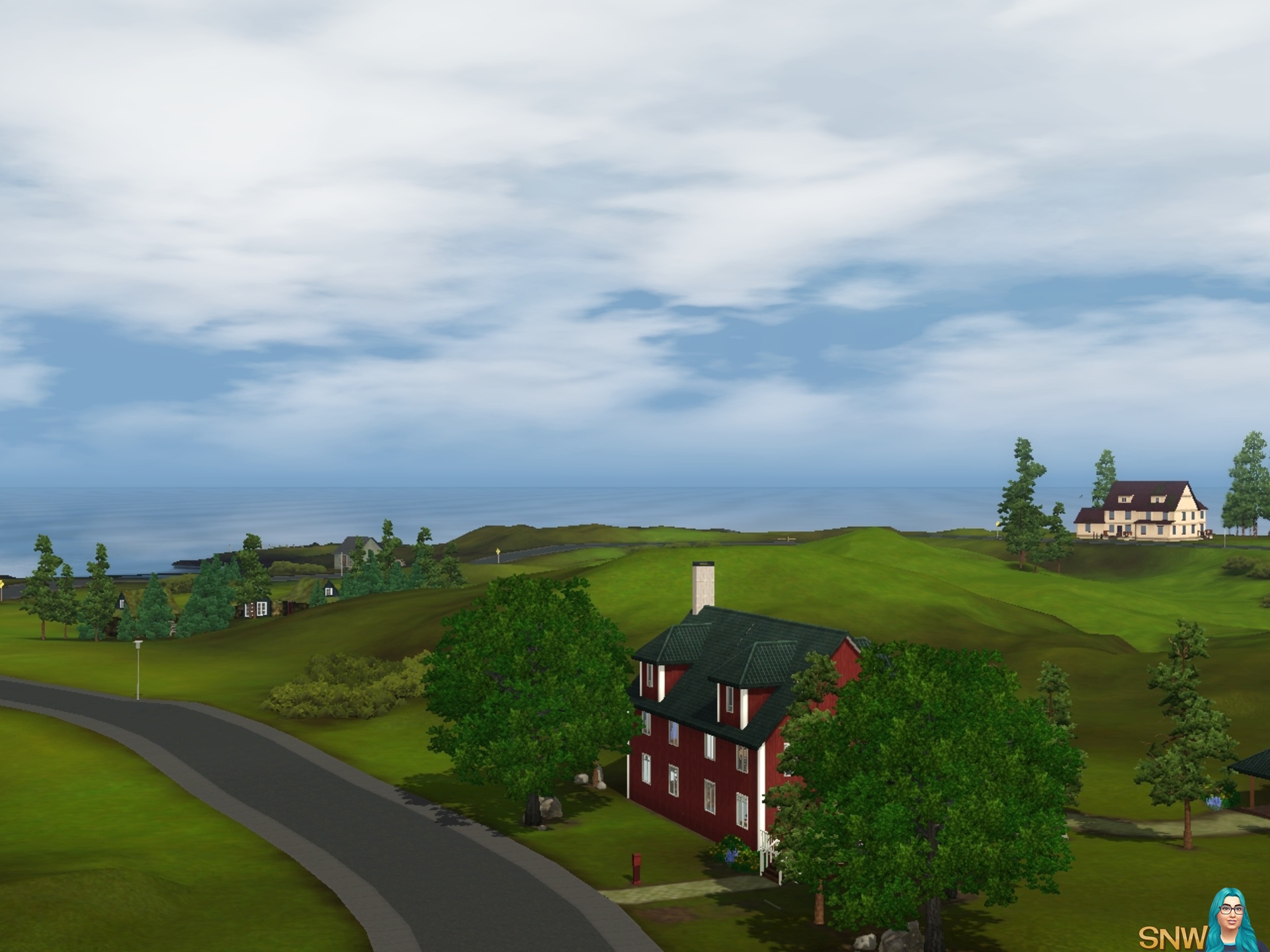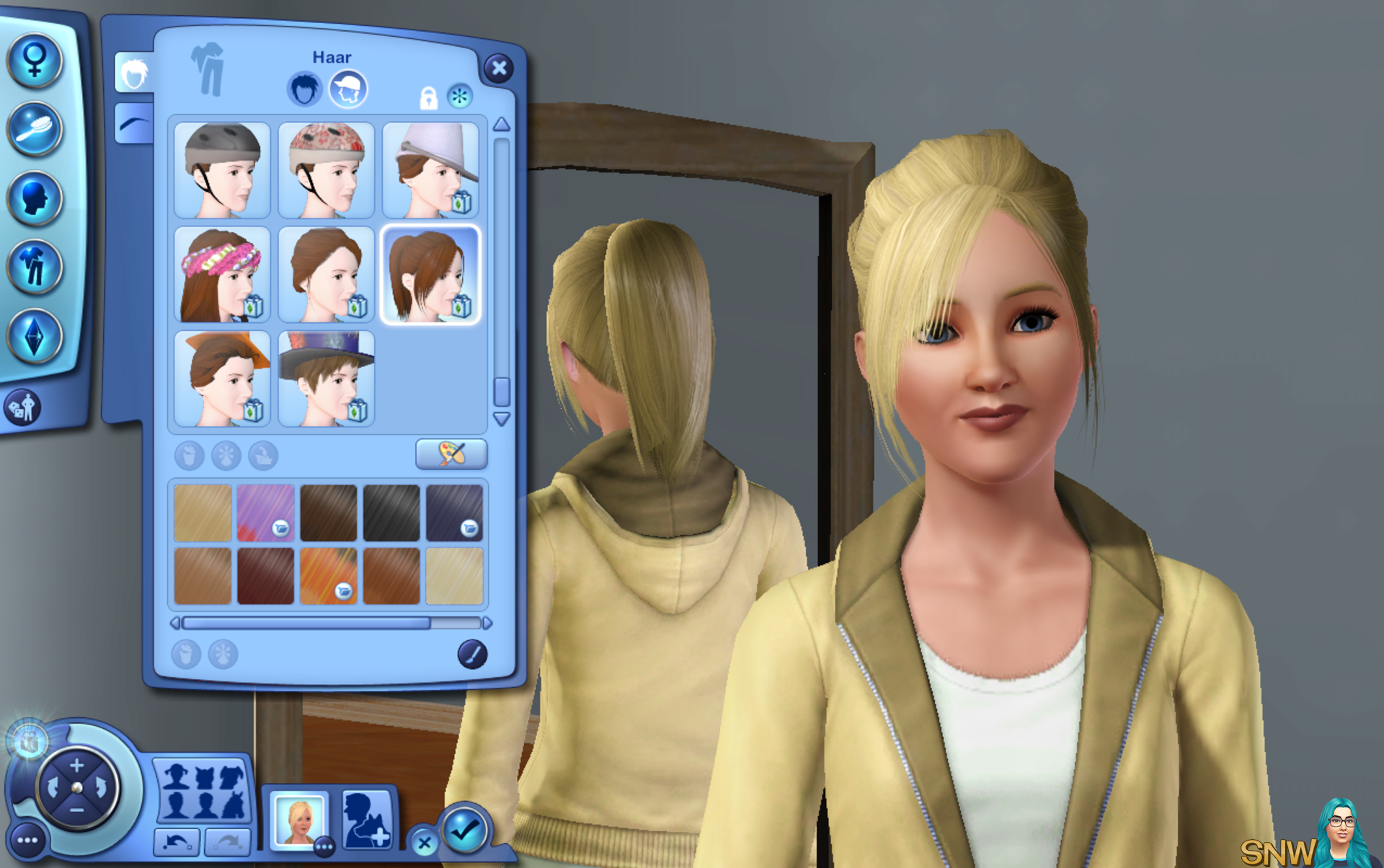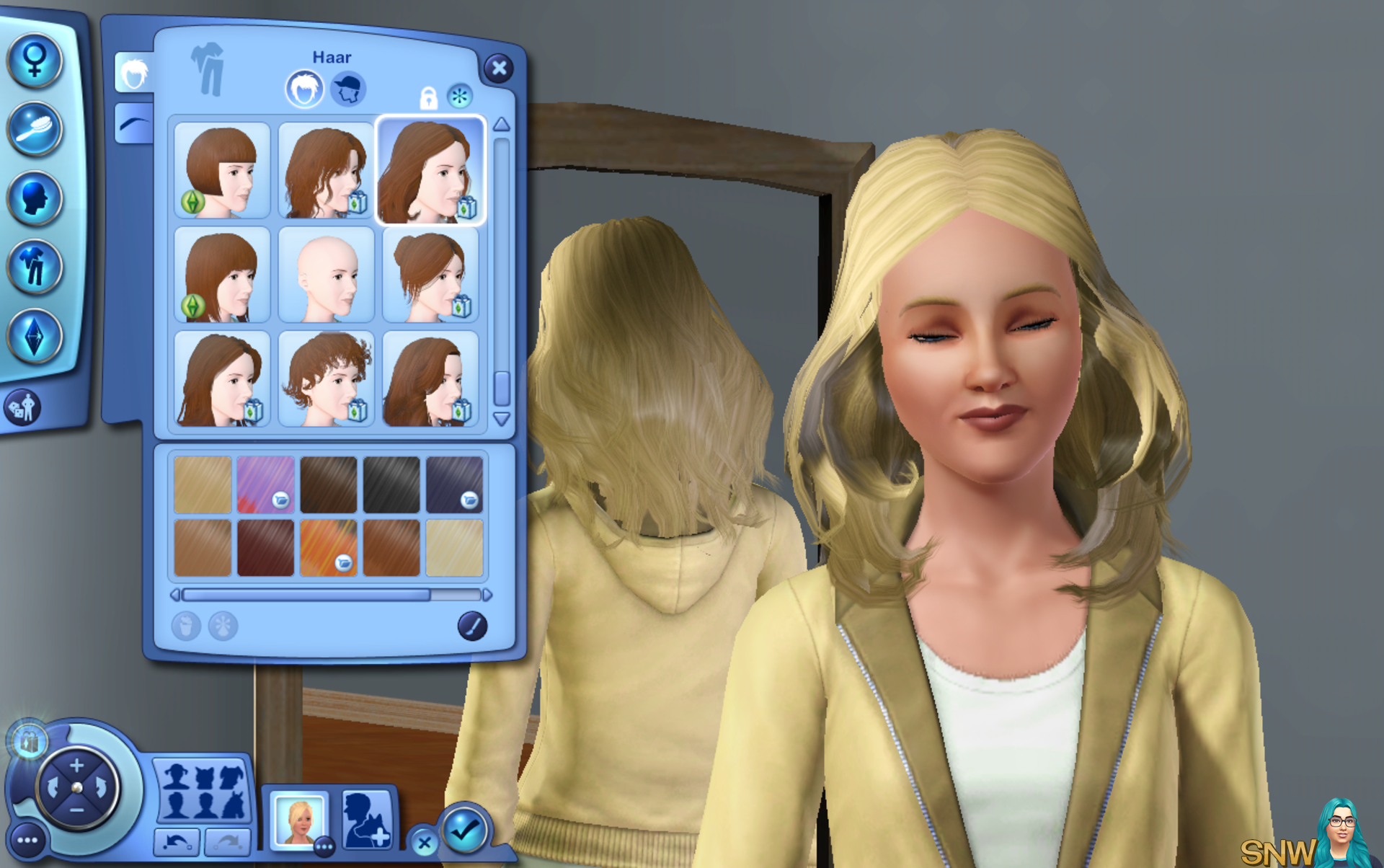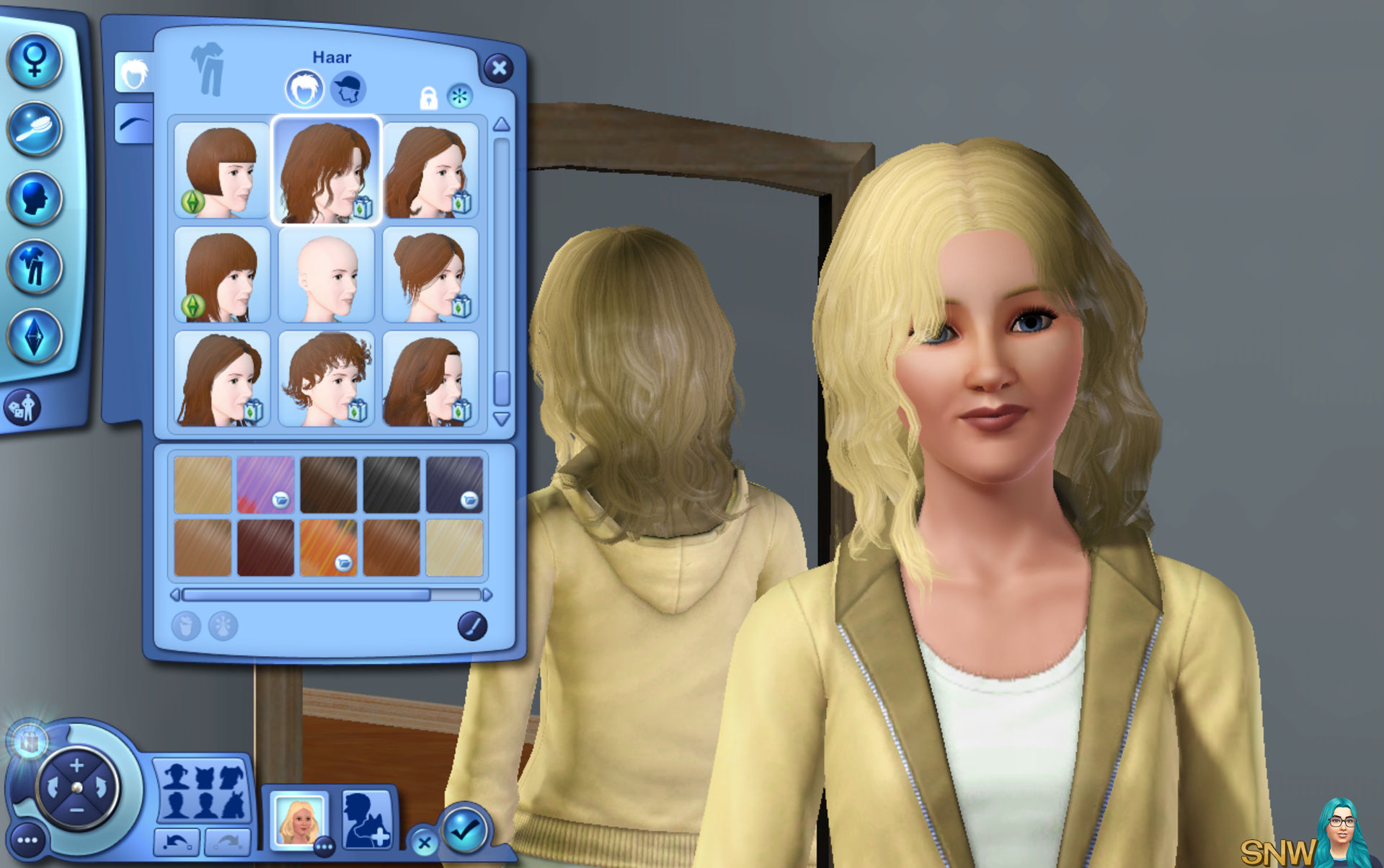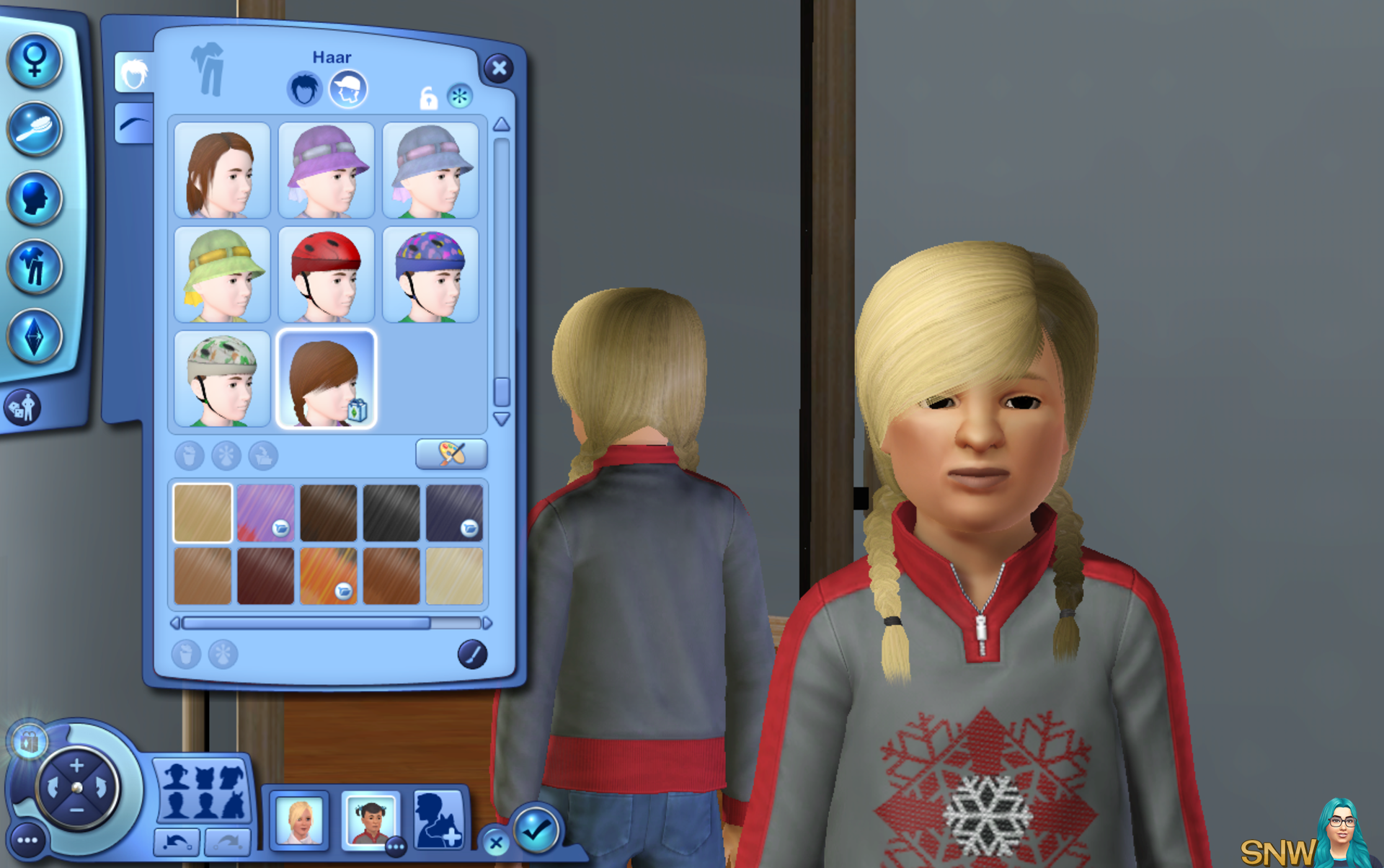 Intro
Breathtaking scenery and vast, unspoiled nature awaits at Aurora Skies! This quaint coastal town features the very best in harmonious living: spacious land in an eco-friendly community, majestic waterfalls that come to rest on the banks of a geo-thermal lake, and hot air balloons that allow you to enjoy the multi-colored night sky. What harmony will you find at Aurora Skies?
Backstory: Do it for Science!
Science is everywhere around us, but at Aurora Skies it's not just something you learn; it's something you do! We need bright young minds to make the dreams of the future a reality.
Even now we're finding more uses for garbage to help the planet. Charging batteries, powering machines - the sky is the limit. Just this last year we created a modified Hot Air Balloon using garbage as fuel and turning it into pure air with a pine breeze scent.  Now you can have efficient travel and an amazing romantic adventure with no cost to the ozone (or your nose)!
Every year we're creating more and more exciting things in the world of science. Garbage-powered hearts, heart-powered cars, solar-powered cats; what will you think of next!  It's all up to you. Do it for Science!
Did you know?
Hot Air Balloons are an epic form of travel based around the simple principle that hot air is lighter than cold air.  They lift in the air based on the heat system in the balloon. Increasing the temperature of the air inside the balloon makes it lighter than the air outside and the balloon begins to float.  More air is required to lift heavier things; that's why the balloons have to be so huge! How cool (or hot!) is that?
Information
Standard version:
Simpoints: 2,450 SimPoints
Includes Hot air balloon, new haircuts and clothing.
Gold version:
Simpoints: 3,350
– The standard edition of The Sims 3 Aurora Skies including the Hot Air Balloon Classic gameplay object, new items, new locations, and new Sims with brand new stories!
– The Tiny Prodigies Early Learning Center venue featuring the Playpen and Walker gameplay objects, plus exciting new items!
Aurora Skies
In this review I'll discuss the standard version of Aurora Skies.
My first impressions were: wow, those waterfalls look beautiful – I felt like I'd landed in Iceland. Aurora Skies is a green, lush world. The houses are beautiful and match nicely. The town has a cozy atmosphere and the view is amazing. It all feels like a small town which has lots of things to do and explore.
Rabbit holes & Community Lots
The creators of Aurora Skies have added some breathtaking new rabbit holes and community lots. It all fits within the atmosphere of the world. My personal favorite is the new stadium. It really looks like a soccer pitch. It's a shame you won't see your Sims playing soccer there. There's also a large garden with different crops. If your Sim doesn't have a garden at home but does like to do some gardening, they can go there. If you have expansions like Ambitions installed, you'll also find several community lots for those packs in the world. Below are all rabbit holes and community lots.
Houses
The lots in Aurora Skies are very colourful. Personally I love that there are blue, red, white and even purple homes. The homes outside the centre fit right in the environment. If you prefer to build your own homes, there are 14 empty lots of different sizes to get your fix. Some of the lots are pictured below.
The Hot Air Balloon
Do relationships have your Sim down? Rise above it all with Hot Air Balloon! Go sightseeing with friends! Drink cider with that special someone! And nothing says Grand Romantic Gesture like Proposing or Woohooing in a big balloon!
Teen and older Sims can make use of the hot air balloon.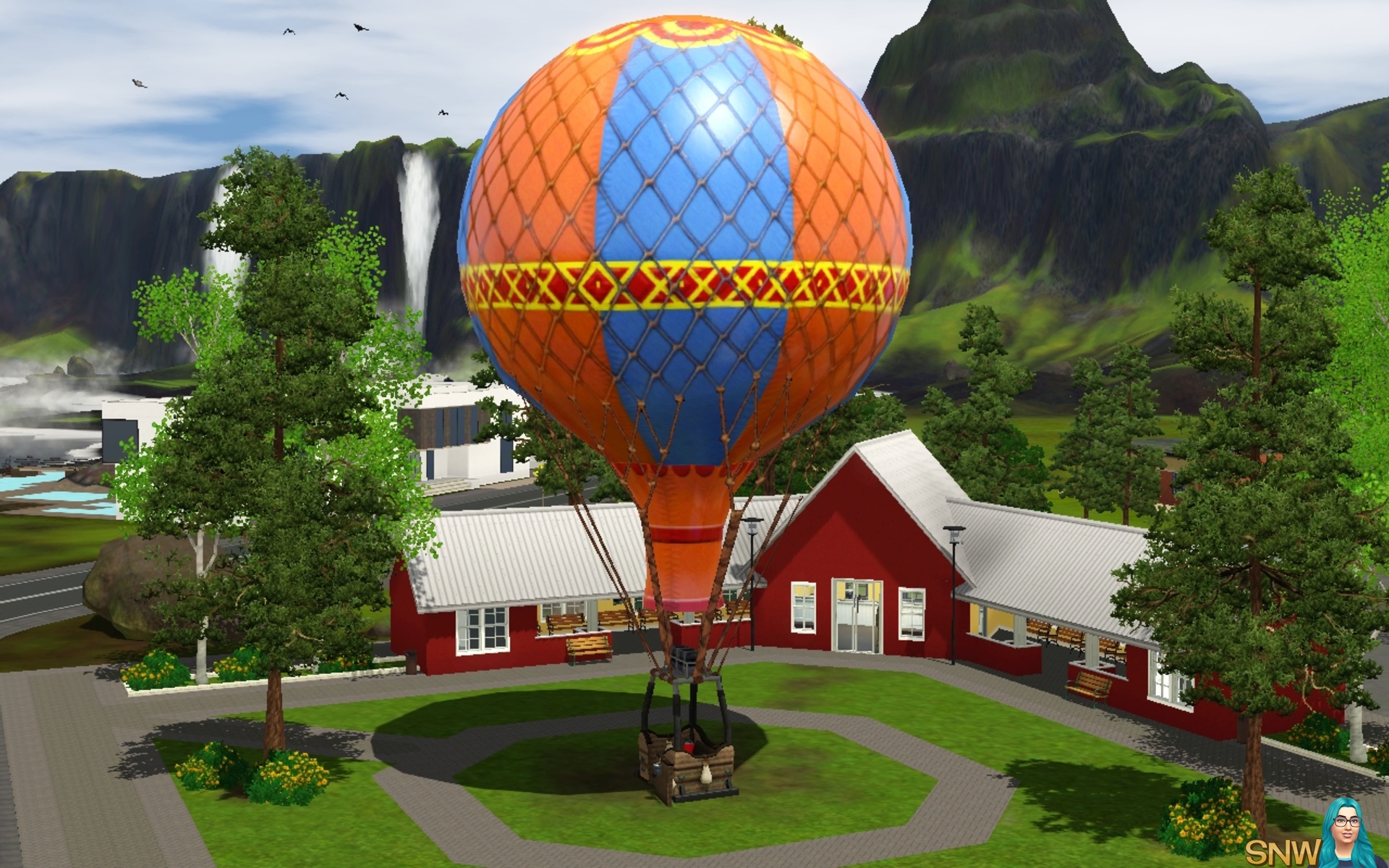 Size: 10x10
One of the new premium objects in the world is the hot air balloon. This adds some fun new gameplay. It won't fly very high and it would've been nice if it would really float above the town. The available interactions are a lot of fun though. You can take a ride which may make your Sim a little dizzy. Using binoculars your Sim can get a better look at the world. You can also move around using the balloon, as long as there's a spot to land on at your destination. If there's no room, you can't fly there. The hot air balloon is definitely a good choice for a romantic ride for two, enjoying some nice cider along the way or even to propose. You can also woohoo in the hot air ballon.
You can find the hot air balloon in the transport category.
All interactions:
Get in
Get out
Prepare for lift off
Land
Woohoo!
Drink
Take a ride
Propose
Fly to...
New Material
Other Images
Conclusion
I really find the world beautiful to look at. There are lots of places for your Sims to go. The world has a warm feel about it and I like that. The extra objects add fun to the world. The hot air balloons are fun and also add new gameplay. No matter if it's day or night, the world looks magical. I'll be playing this world a lot with my Sims. EA has delivered some beautiful work and made another unique new world!
Special Thanks
I would like to thank EA Netherlands for making it possible to review this new world.
I also want to thank Rosana, webmaster of SimsNetwork, to let me write the review. I really enjoyed it.