Press Releases: DRESS UP YOUR PETS AND FIND SOME NEW ONES WITH THE SIMS 4 MY FIRST PET STUFF
Tuesday, March 6, 2018 - 21:09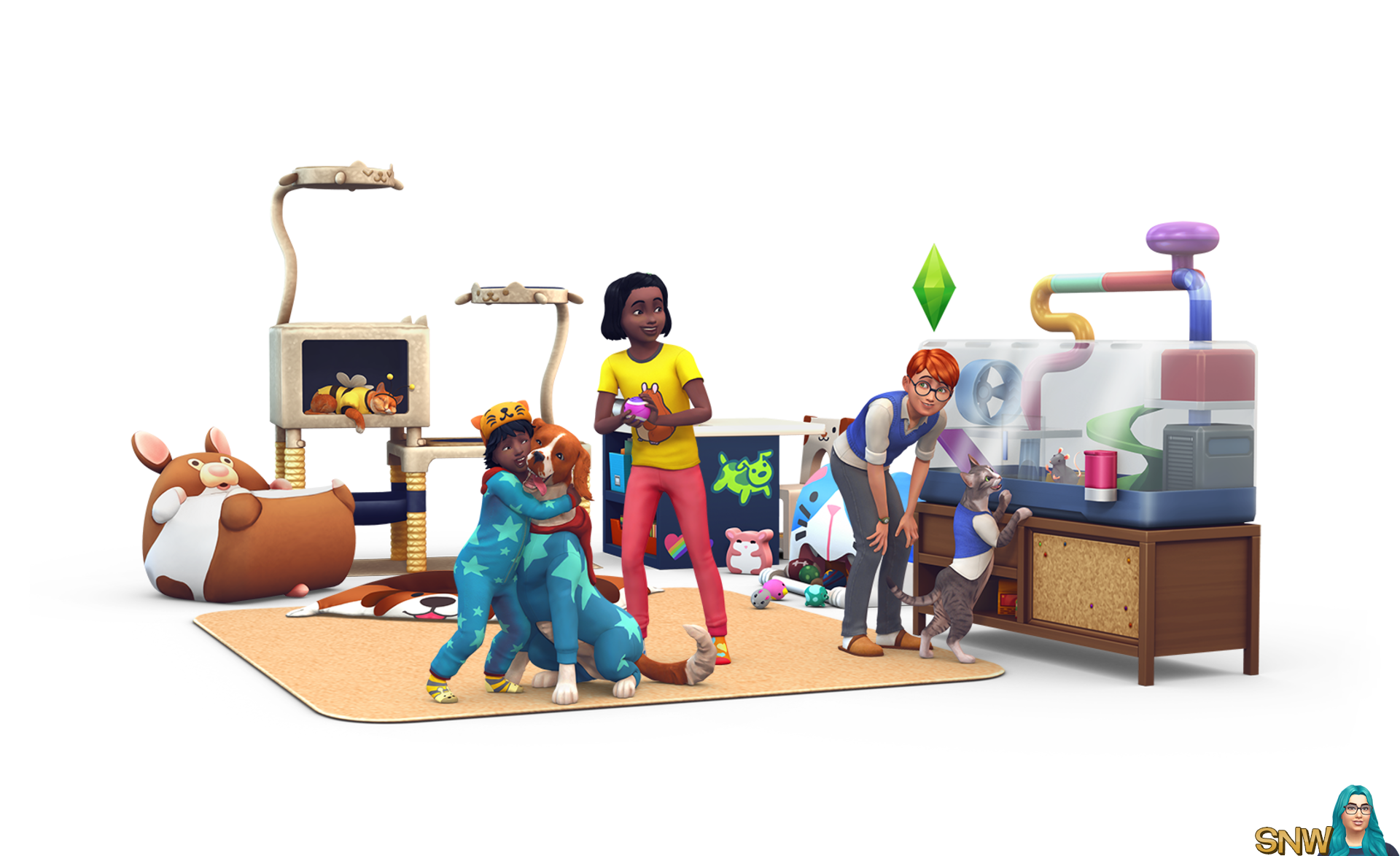 Welcome Home a New Small Animal and Show Off your love for Cats and Dogs!
Guildford, UK – 7th March 2018 -  Electronic Arts Inc. (NASDAQ: EA) and Maxis announced that The Sims™ 4 My First Pets Stuff is coming to PC on the 13th March. The Sims™ 4 My First Pets Stuff brings all-new small pets with a hamster, rat, pygmy hedgehog and miniature bubalus. From naming them to playing with them, your Sims have a lot to learn on how to take care of their new pets!
Alongside some new friends, Cats and Dogs have a wider range of clothing. Your Sims and pets can show each other they're purrfect for one another with matching outfits. From glamourous dresses to comfy pyjamas, your pets will be fit for any occasion. Sims can also decorate with pet prints across décor and furniture, to make their home the paradise their pets deserve.
The Sims™ 4 My First Pets Stuff  will be available digitally on Origin on the 13th March 2018. The Sims™ 4 My First Pets Stuff requires The Sims™ 4 game (sold separately) and all game updates to play. Requires The Sims™ 4 Cats & Dogs expansion (sold separately) to access all stuff pack content. See minimum requirements for this stuff pack.