Magical Lookbook - Part 2
Monday, September 9, 2019 - 17:10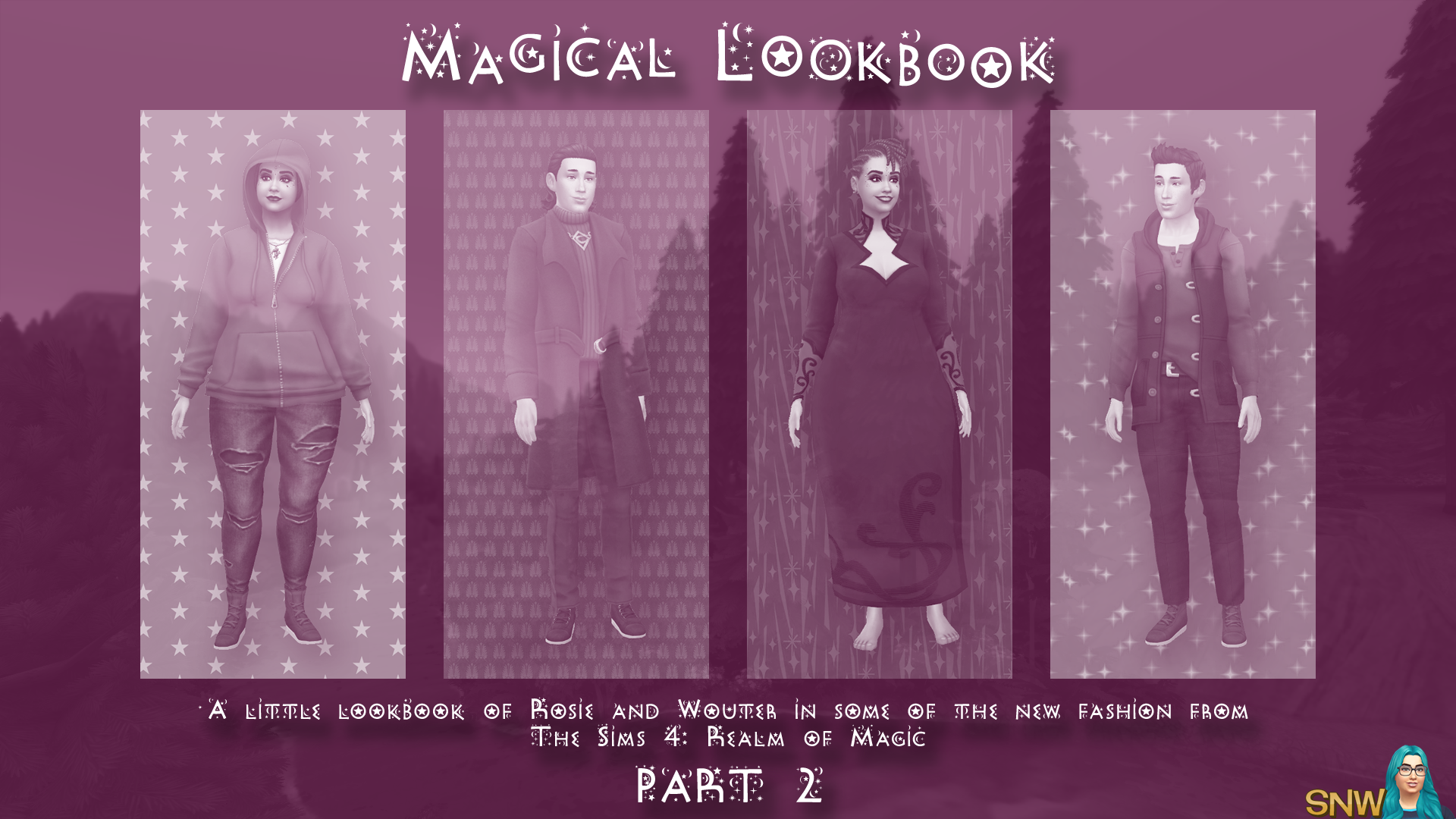 Curious about the new outfits? But don't want to watch long overview videos? Don't worry. Rosie and Wouter are showcasing some of the new outfits here! This is part 2 of "Magical Lookbook - a peek at the fashion in The Sims 4: Realm of Magic, as shown by Rosie and Cheetah"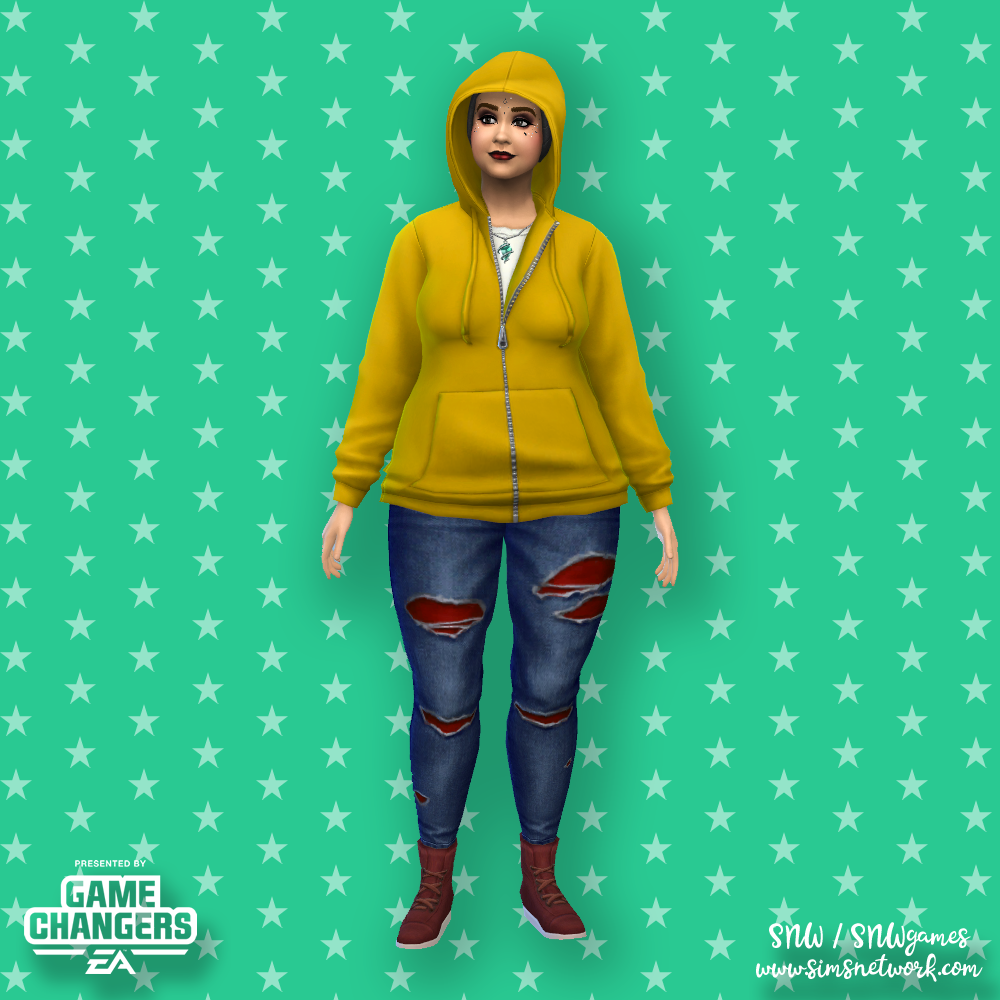 Rosie just does not care that some of this stuff was marked as "masculine" at all. nope. So here you can see Rosie wearing the same hoodie as Wouter was wearing in part 1. But Rosie is wearing it in one of her favourite colours (ochre yellow). She also tried on those ripped and torn jeans from the men's department, and decided she liked it enough to keep them on. Also, she borrowed the same sneakers Wouter was wearing earlier.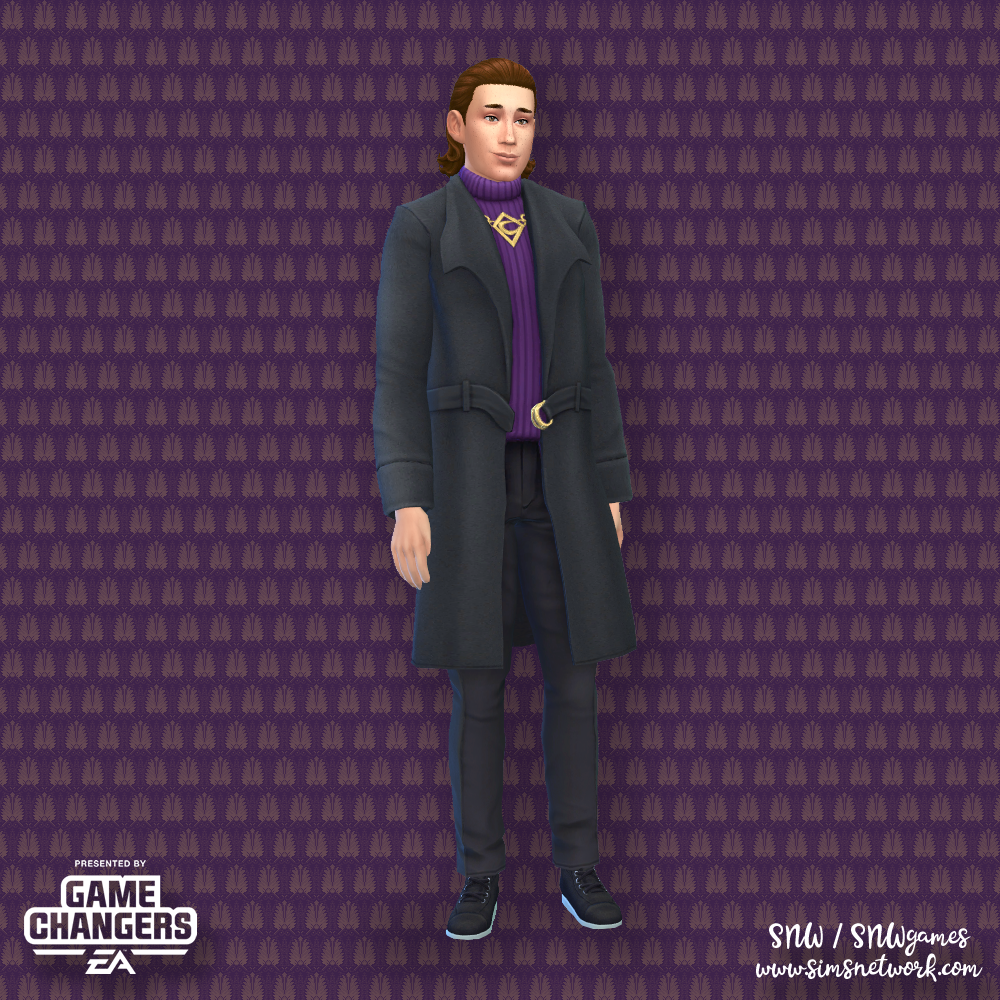 Wow, how fancy is Wouter huh? All dressed up! The hair is great, but he decided after this lookbook he never wants to wear it like that again. It's just not him. That's okay Wouter! It's still a nice hairdo. The same goes for the outfit by the way. It is very classy and fits right in with the rest of the clothing from Realm of Magic. But Wouter just doesn't like it for him. We still think he looks awesome.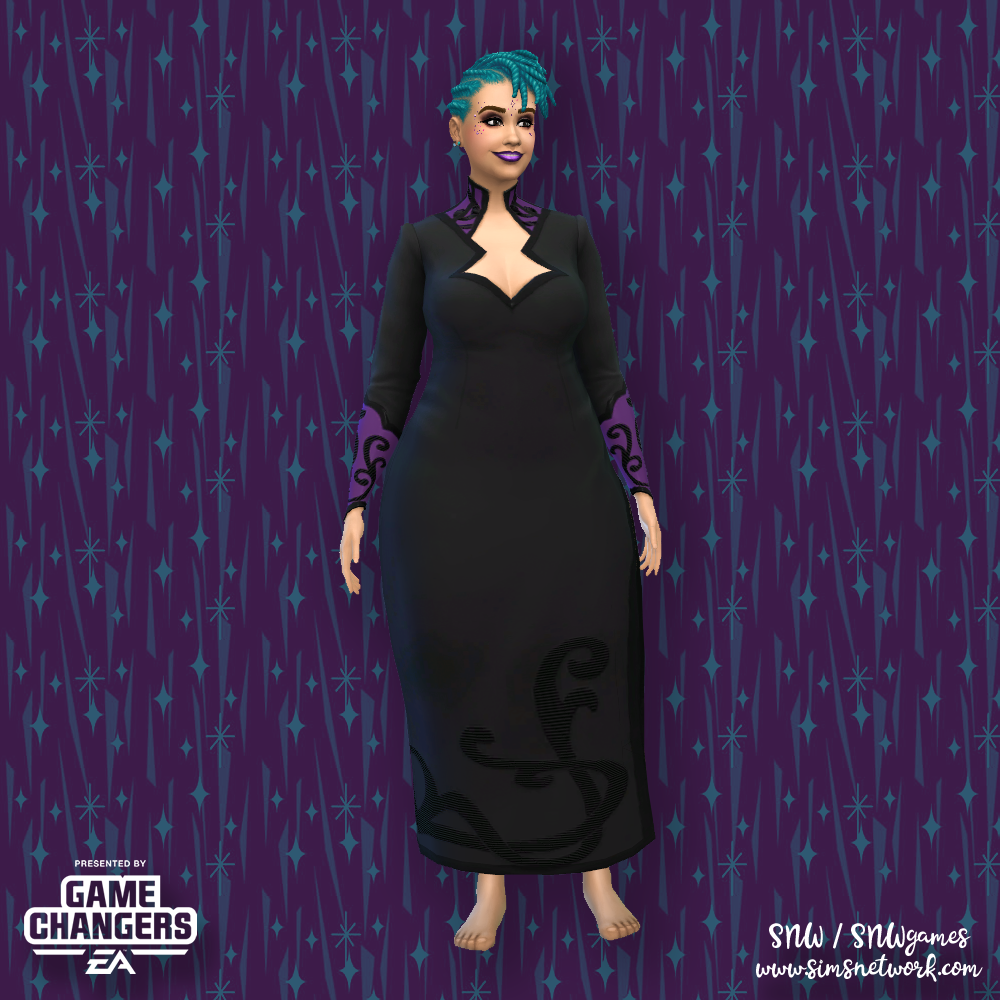 Woah! Rosie has a bit of a gothic vibe here. According to Wouter this dress is very Morticia-esque. Rosie feels that it's missing a pointy trail and pointy sleeves for that though (hint hint The Sims Studio). It is a very lovely, classy dress. The hairdo is also awesome. But it is a bit too short and quirky for Rosie. And that's okay!
Wouter is very neutral about this outfit, which in his case is often a good thing. He doesn't dislike it. But he would never wear this unless someone made him (Rosie made him). It's a full body outfit and it looks sort of casual, especially with the shirt only half tucked in. He's wearing the new sneakers that came with Realm of Magic. They're quite versatile. We love that!
Check part 1, part 3 and part 4 of our Magical Lookbook!
Want to see more Create a Sim items from Realm of Magic? Then watch our CAS overview on our YouTube channel! ❤