Story Box Challenge - October 2023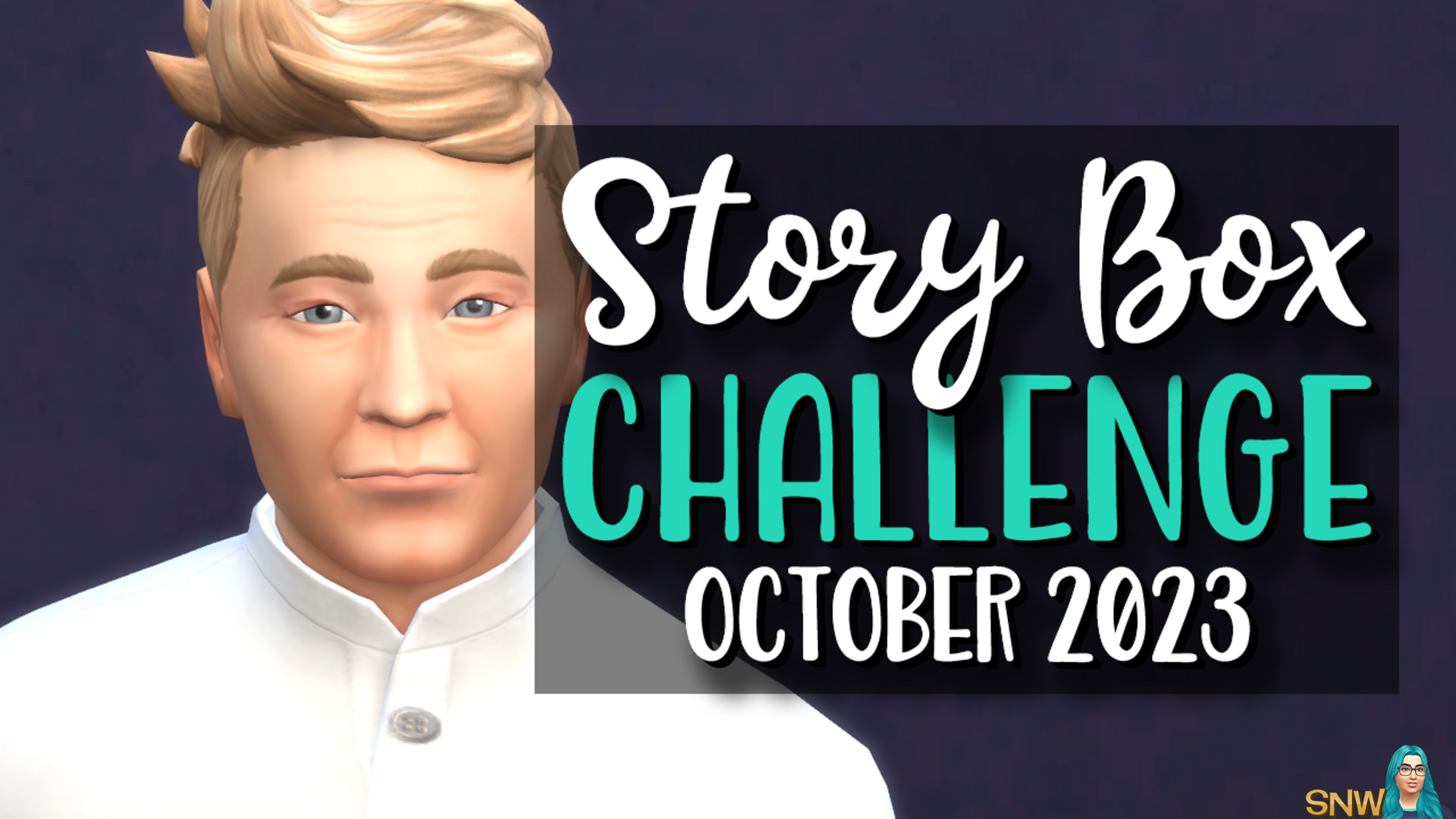 The Story Box Challenge is one where we give you a family and their stuff. Your task: build them a nice home.
The Family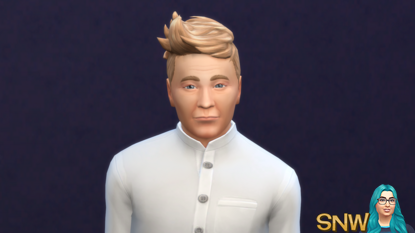 Random Gorsay is an up and coming chef. He recently left his job for unknown reasons. It may have something to do with the fact that he kept calling his coworkers "idiot sandwiches" but he only says those things because he is so passionate about his job, and he wants his co-workers to be their best selves in the workplace!
Anyway, Random is now without a job and he could no longer afford his penthouse in San Myshuno. After he sold his penthouse, he paid off his debt and was left with a nice sum of 100.000 Simoleons.

Random is on the lookout for a new job, or perhaps he will start his own restaurant. But, he also needs some place to live. Preferably a perfect house. It doesn't have to be a mansion, but the kitchen obviously needs to be perfect!
Can you build Random Gorsay a new home?
The Challenge
From the Sims 4 Gallery, download the Gorsay Family and the SNW Story Box 12 - 1023 room. You can also find them by EA ID RosieSoCosy.
Pick any empty lot in any world, and move in the family. Enter the lot (in live mode!) and pause the game.
Enter the cheat (Ctrl+Shift+C) 'testingcheats on', then 'money 100000' to set the family's budget (that's §100k).
Now place the SNW Story Box 12 - 1023 room from the gallery. You'll lose roughly §5k, leaving you with somewhere around §95k to complete the challenge.
Start building!
Make sure to use all the family's items. They don't want anything to go missing! (yes, even the weird stuff)
Upload the lot to the gallery before the deadline. Make sure to use hashtags #StoryBox and #StoryBox1023 so we can find your entry!
The Rules
This challenge is about building the family a nice home. Feel free to use the household to continue their story - but we will focus on the homes that you come up with. The following rules apply:
The total budget, excluding the empty lot but including the required items, is limited to §100,000. Remember to first place the family in an empty lot, then place the room on the lot.
You're free to pick ANY lot in ANY world, no matter how large or small. The box is a room, which fits on the smallest lot. 
You can use all expansion, game or stuff packs that you own. This is not required though, and you're free to even stick to just base game stuff. We recommend/suggest using the following packs: Home Chef Hustle Stuff, Cool Kitchen Stuff, Dine Out Game Pack and Dream Home Decorator Game Pack.
NO custom content, except if it's from SNW (simsnetwork.com).
ALL items in the box must be used, including those on the wall and ceiling. The items must also remain accessible/visible. Wallpapers and floor tiles are not required.
Duplicating items or adding more stuff IS allowed. Removing items which were originally in the room is NOT allowed.
Changing the colors/design/size of an item in the room is NOT allowed.
Don't forget to name your lot.
Entries must be uploaded to the Sims 4 gallery using both hashtags #SNWstorybox and #StoryBox1023.
We'll tour this challenge on the RosieSoCosy Twitch channel.
Deadline: December 2, 2023.
F.A.Q.
Can I combine this challenge with another (i.e. shell) challenge?
Yes! Feel free to combine with a shell challenge, just as long as your entry meets the above mentioned requirements!
Can I work on this challenge with a friend?
Yes of course! If one of you likes to build, and the other likes to decorate for example, be our guest, combine your creativity into one build!
I'm a console player, can I participate?
Yes! As long as you have access to the Sims 4 gallery to download our Story Box, and upload your entry, you can participate.
Can I do a stream or video of the challenge?
Sure thing! We'd love to see that too. 😊
Which packs can I use for the challenge?
All of them! Rosie has all the expansions, game packs, stuff packs and kits.
Do I have to use any packs? I don't have any!
Of course not, if you only have base game, your options might be limited, but you are free to enter with only the base game! Tip: use the debug cheat for more (special) objects.
Can I use T.O.O.L. for my build?
Yes! This should not be flagged as CC on the gallery, so go right ahead.
Do I really need to add more than one fridge and stove?
No (if you know you know, watch our streams!) hubby only says that to troll you all. 😂
More questions? Get in touch through Discord, BlueSky, Mastodon or Twitter!
We'll showcase the entries in a Twitch live stream at twitch.tv/rosiesocosy on a TBA date (likely the weekend after the deadline ends) We will announce the touring date(s) on our socials. Missed the showcase? The VOD will be available on Twitch for 2 months after the stream has ended, and we'll also upload the full video to the RosieSoStreamy channel on YouTube.
Thanks, and have fun!