Lunar Lakes review!
Thursday, February 23, 2012 - 04:30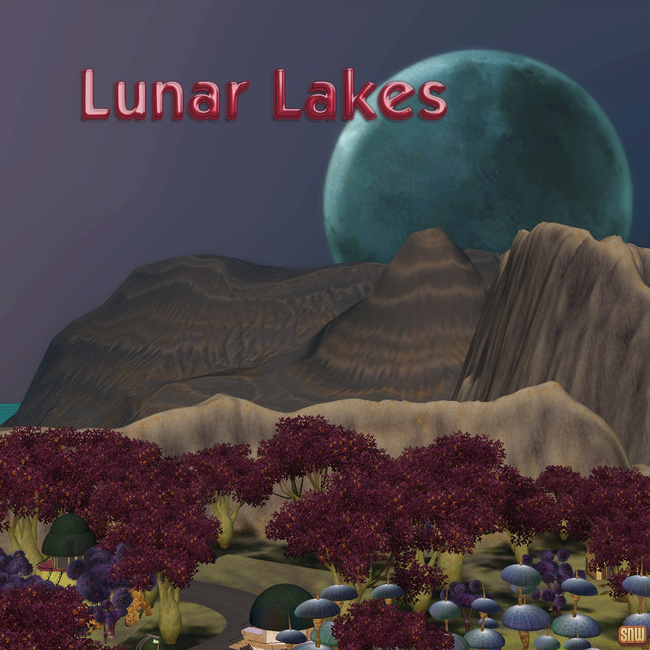 Intro
So I recently got my hands on Lunar Lakes, the new world created by The Sims Studio. It's amazing, but you'll see that in my review. Have fun! And when you're done reading and watching, please take the time to leave a comment. I spent days on the review so it's definitely fun to read feedback!

---
The Story
A long time ago, a spaceship with Sims crashed down on a foreign planet. With the spaceship broken, the Sims decided to make the best of it on this new planet. It has grown into a big colony. And it's called Lunar Lakes!
---
New Items
This new world comes with a variety of new objects and outfits. Just pay attention to the many screenshots in this review, and you'll spot a new window, door, column, chair, table, loveseat. And let's not forget there are several new walls and floors, trees, lamps, outfits and shoes, and even a new mailbox!
---
Tree of Prosperity
The tree of prosperity is awesome. It's a mysterious tree that changes throughout the day. I counted and if I'm correct. Every four hours the tree spawns new special fruit. This can be fruit of harvest, fruit of body, fruit of mind or fruit of soul. Fruit of Harvest is green and gives cooking and gardening skill points. Fruit of Body is pink and gives handiness and athletic skill points. Fruit of Mind is light blue and gives charisma and logic skill points. And finally Fruit of Soul is purple and gives painting and writing skills. There are more skills per color, but I think it's pretty random so after trying a long time I gave up haha. Anyway, if you don't have the patience to wait for about 4 Sim hours, you can always trigger the fruit yourself. Just click the Tree of Prosperity, choose Imbue the Tree and then pick one of four fruit types. Just a warning, make sure your Sim has enough energy. My Sim's energy got drained big time.
Some videos of the Tree of Prosperity:
---
Neighborhood Screenshots
---
Households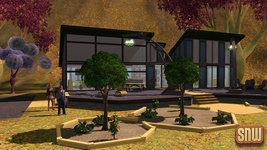 Bayless-Willheim
Stefan Bayless and Anais Willheim
The Solar Garage
Oasis Access Road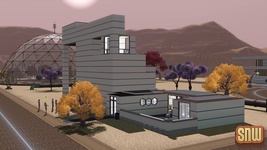 Landgraab (Clones)
Christina, Chris, Chrissie and Christa
Star Stairs
139 Avenue of the Asteroids
Well this family is something else... or maybe not? The Landgraab (Clones) family consists of four Sims who all sort of look the same. The oldest is Christina. Christina is an elder and she is kind of self-centered. She feels really good about herself. The only problem Christina has, is that she is a family oriented Sim, meaning she wants to have a family of her own! But as a brilliant, narcissistic scientist, it's kind of hard to find the perfect partner. Well, Christina skipped all of that and came up with an even better plan. She just cloned herself. Yep, Chris (young adult son), Chrissie and Christa (teen daughters) are Christina's clones. So far so good... But the teenage daughters are getting a bit too rebellious for Christina. They don't seem to have the same plans for the future as Christina. Well how this story ends, is up to you, the player. In my game the family already made peace, and the mom will just have to accept that her kids will go their own way.
I have to admit playing with this family I immediately had the urge to open up the wardrobe and change their outfits. Just too much of the same for me haha. After this review, I might do just that, changing the appearance of this family.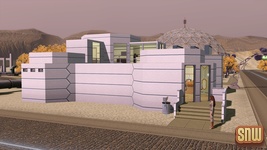 Amira Grace
Aurora's Atrium
140 Avenue of the Asteroids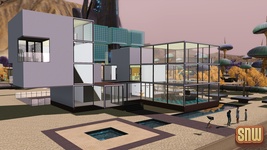 Su
Damien, Bethany, Timothy and Irene
Cubes for Living
143 Avenue of the Asteroids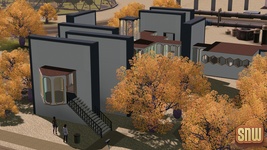 Cross
Alexander and Patricia
Plane Crazy
144 Avenue of the Asteroids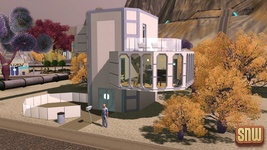 Petre Stewart
People Pod
147 Avenue of the Asteroids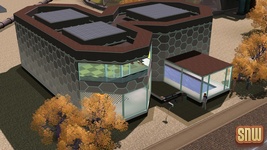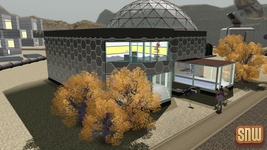 Benton
Benjamin, Dahlia, Carly and Jax
Aquarion
110 East Starfall Road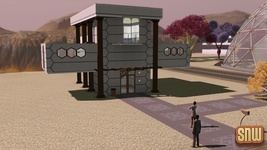 James
Philip and Mia
Solar Spider
120 East Starfall Road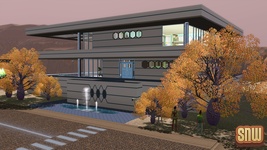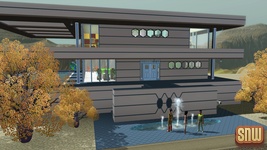 Alto
Trenton, Eleanor and Jareth
Platformation
136 East Starfall Road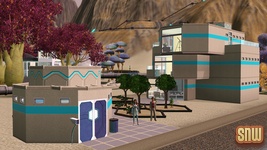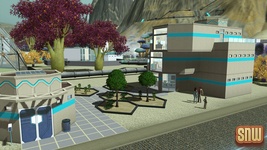 Mosqueda
Carlos, Paige and Erik
Faux Hole
110 West Starfall Road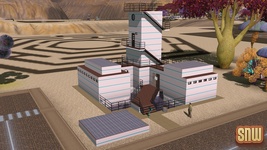 Michael Tomyoy
Tesla Turret
170 West Starfall Road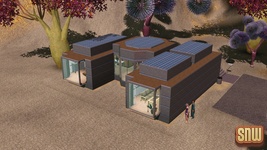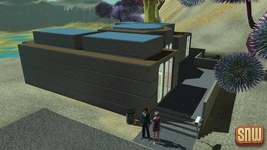 January
Martin and Lily
Field House - Studio
Elder's Lane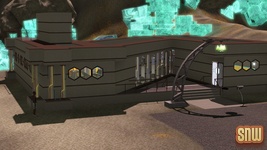 Lars Royal
Depot Home - Studio
101 Road to Nowhere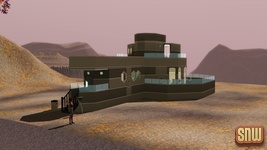 Frida Tamarind
Crow's Nest
30 Canyon Rim Road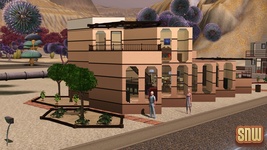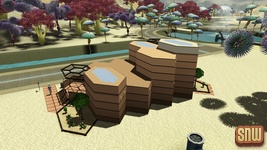 Langerak-Goode
Arthur Langerak and Gloria Goode
The Hive
16 Serenity Court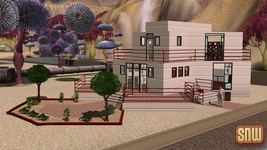 Wayne Ahmadyar
Organica
20 Serenity Court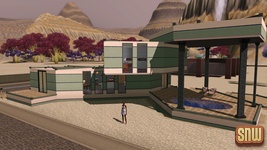 Noela Spector
Chlorophyllum
10 Enterprise Avenue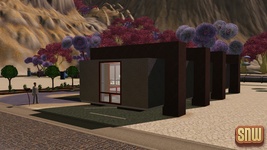 Franco Wolff-Cruz
Exoskeleton
12 Enterprise Avenue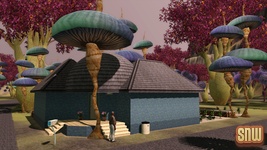 Theo Cardamom
Puzzle Gardens
5 Crater Lane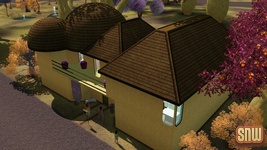 Lucas
Doris, Finn and Theresa
Suburban Subspace
10 Crater Lane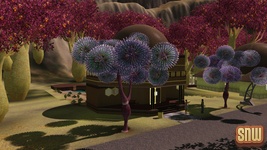 Ansari
Raja and Kara
Pandora's Pavilion
11 Crater Lane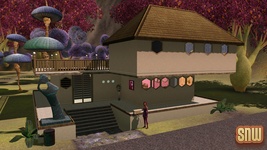 Sofia Vanderburg
Stack the Deck
7 Prosperity Court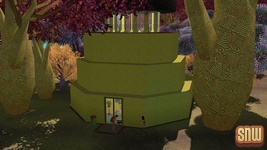 Sekemoto
Len, Gretel and Kristofer
Layer Cake
14 Cavil Court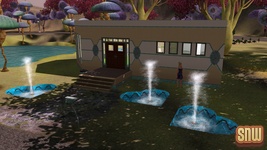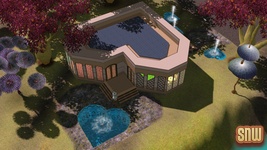 Amelia Loveland
Ventricularium
16 North Crater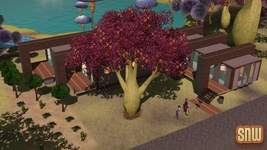 Louie
Pax, Louisa and Nadia
Leeuwenhoek's Lair
18 North Crater
---
Community Lots (Rabbit Holes)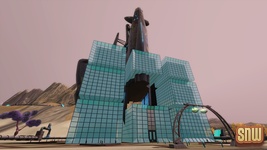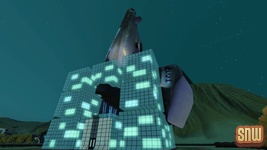 The Perigee
100 Cross Road
(Science Facility)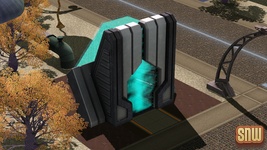 Galactic Groceries
140 Cross Road
(Groceries)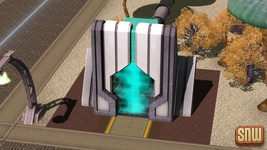 Curious Community Theater
143 Cross Road
(Theater)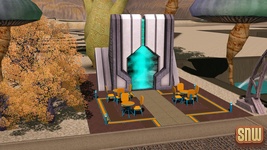 Big Bang Bistro
174 West Starfall Road
(Bistro)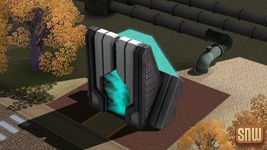 City Hall
102 Babylon Boulevard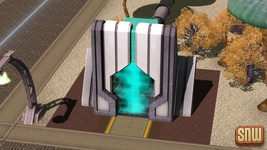 Known Space Books
104 Babylon Boulevard
(Book Store)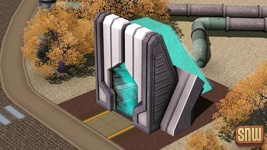 Nebula Corporation Headquarters
110 Babylon Boulevard
(Business/Journalism)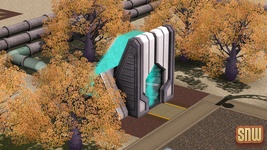 Police Department
112 Babylon Boulevard
(Law Enforcement)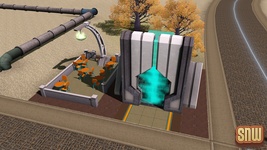 Armstrong's Diner
120 Babylon Boulevard
(Diner)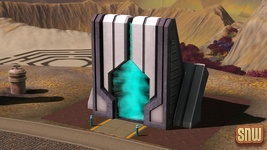 Celestial Community School
Peacekeeper Pass
(School)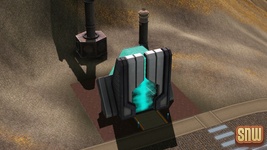 Grunt Military Base
8 Canyon Rim Road
(Military)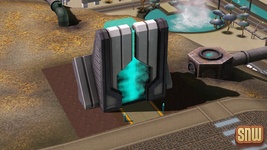 Anthony Cross Memorial Hospital
18 Canyon Rim Road
(Hospital)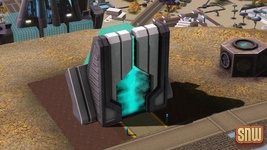 Aldrin Stadium
20 Canyon Rim Road
(Stadium)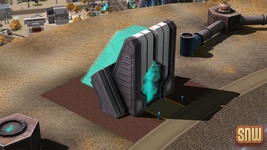 Dark Matter Day Spa
22 Canyon Rim Road
(Spa)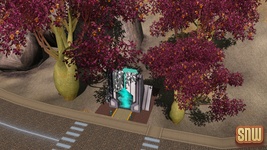 Orbital Distribution Center
23 Canyon Rim Road
(Criminal)
---
Community Lots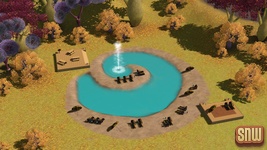 Oasis Shoreline
Edge of the Oasis
(Beach)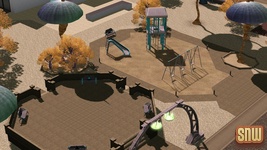 Umbra Playground and Park
120 Cross Road
(Small Park)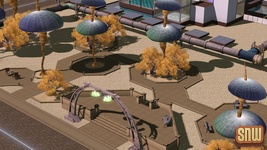 Penumbra Park
123 Cross Road
(Small Park)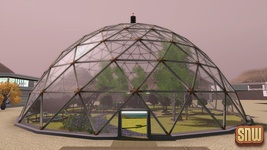 Memories of Sunset Valley
200 Cross Road
(Small Park)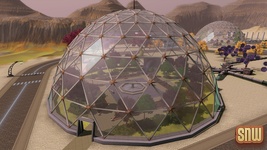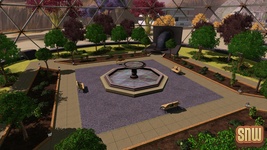 Memories of Riverview
126 Avenue of the Asteroids
(Small Park)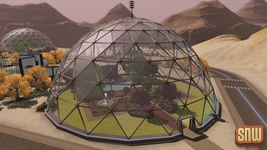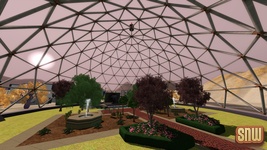 Memories of Twinbrook
146 Avenue of the Asteroids
(Small Park)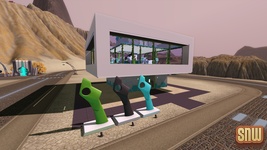 Natatorium Pool
100 East Starfall Road
(Community Pool)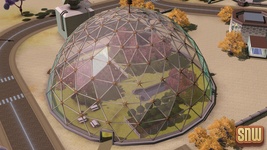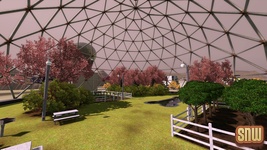 Memories of Appaloosa Plains
115 East Starfall Road
(Small Park)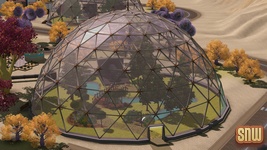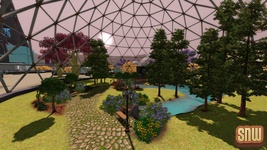 Memories of Hidden Springs
166 West Starfall Road
(Small Park)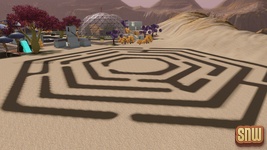 Nazca Lines Park
172 West Starfall Road
(Small Park)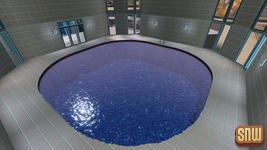 Bliss Pavilion and Pools
89 Babylon Boulevard
(Community Pool)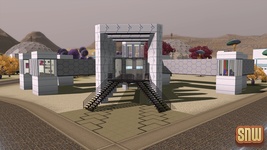 Aphelion Art Gallery
99 Babylon Boulevard
(Art Gallery)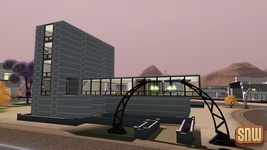 Paper'n'Space
113 Babylon Boulevard
(Library)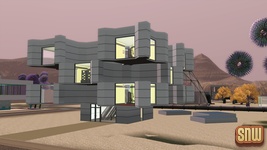 28.5 Hour Wellness Gym
117 Babylon Boulevard
(Gym)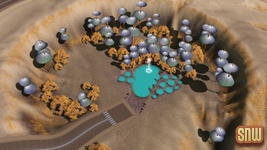 Crater Lagoon
Beaker Byway
(Fishing Spot)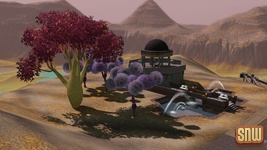 Kelvin Pavilion
26 Canyon Rim Road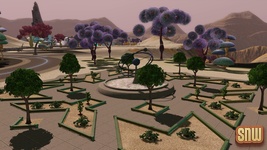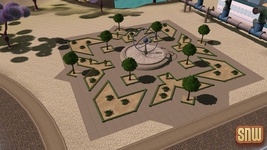 Gamma Gardens and Park
5 Enterprise Avenue
(Small Park)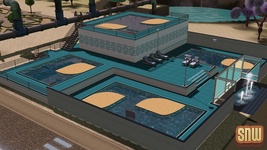 Celestial Pools
7 Enterprise Avenue
(Community Pool)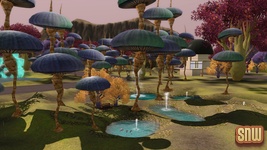 Hot Springs
6 Crater Lane
(Fishing Spot)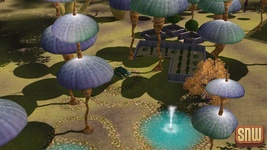 Community Garden
7 Crater Lane
(Small Park)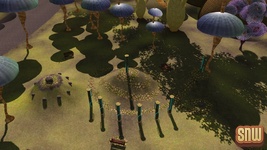 Solstice Stones
16 Cavil Court
(Small Park)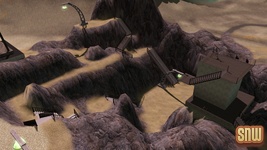 Crystal Mine
25 Hyperion Highway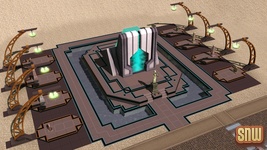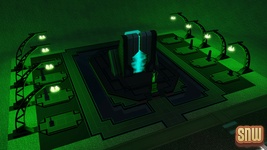 Moon's Shadow Graveyard
55 Hyperion Highway
(Graveyard)
---
Empty Houses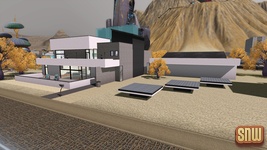 Case Study House
135 Avenue of the Asteroids
2 bedrooms, 4 bathrooms
§158.207
50x50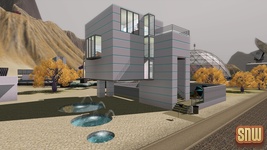 Ice Cube Float
131 Avenue of the Asteroids
3 bedrooms, 3 bathrooms
§99.039
25x25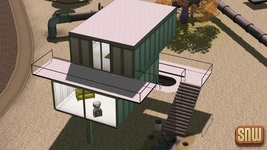 Perfect Perch
105 West Starfall Road
1 bedroom, 1 bathroom
§14.953
20x20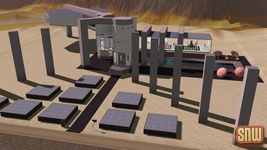 Hanger House
140 West Starfall Road
2 bedrooms, 2 bathrooms
§176.060
64x64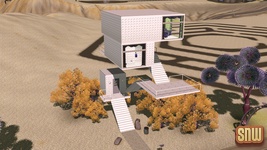 Icarus Nest
169 West Starfall Road
1 bedroom, 1 bathroom
§19.289
20x20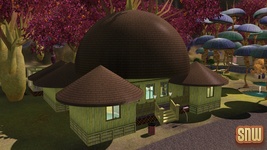 Cuneiform
9 Crater Lane
1 bedroom, 1 bathroom
§52.449
20x40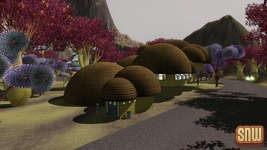 The Warren
10 Cavil Court
1 bedroom, 1 bathroom
§97.629
25x20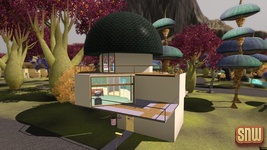 Encapsulation
17 Cavil Court
1 bedroom, 1 bathroom
§16.424
15x20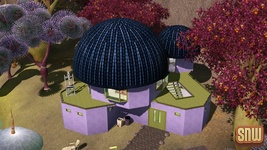 Functional Funghi
22 North Crater
1 bedroom, 1 bathroom
§16.153
20x15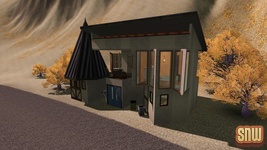 Out Post
35 Hyperion Highway
1 bedroom, 1 bathroom
§16.373
10x15
---
Empty Lots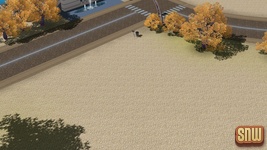 Empty Lot
133 East Starfall Road
§1250
25x25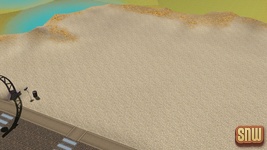 Empty Lot
130 East Starfall Road
§1800
30x30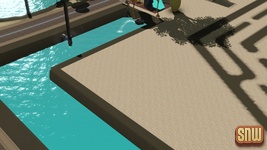 Nowhere
180 West Starfall Road
§1000
25x20
(Empty community lot)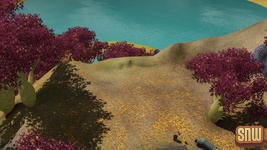 Empty Lot
The Strand
§600
15x20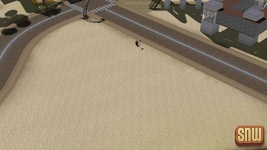 Empty Lot
100 Babylon Boulevard
§1000
25x20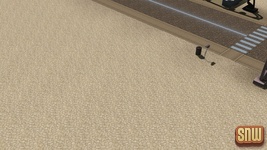 Empty Lot
114 Babylon Boulevard
§1600
40x20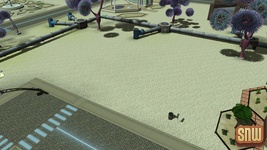 Empty Lot
10 Serenity Court
§1000
20x25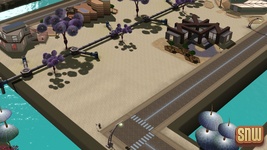 Empty Lot
14 Enterprise Avenue
§1750
25x35

Empty Lot
6 Prosperity Court
§800
20x20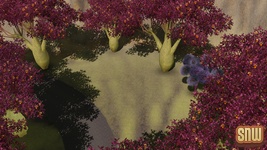 Empty Lot
15 Cavil Court
§1600
20x40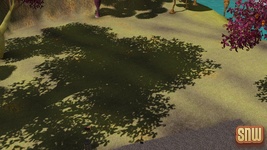 Empty Lot
15 North Crater
§1800
30x30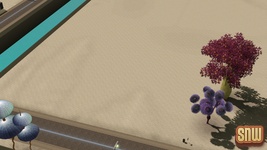 Empty Lot
15 Hyperion Highway
§8192
64x64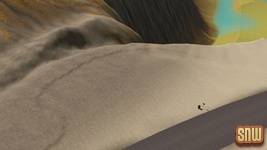 Empty Lot
45 Hyperion Highway
§1800
30x30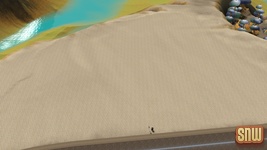 Empty Lot
65 Hyperion Highway
§7200
60x60
---
More Videos
---
Conclusion & Thanks
I would like to thank EA for giving me the opportunity to play and review Lunar Lakes. I have to say I was already looking forward to Lunar Lakes. It's not that I don't like lush green worlds, but it's refreshing having a different looking world for a change. Somehow I did expect aliens in this world, but I didn't find any? Of course we can always create alien like Sims ourselves. The environment is amazing. I love the colorful trees and such. It sure reminded me of Spore! I also love the spacey, sci-fi theme throughout the world. But I was a bit disappointed to see all but one career buildings and rabbit holes were the same building. Since they all look the same, it's hard to keep them apart. As always I am honest in my reviews and this was something I didn't really like. Just could have done with at least a different logo per building or something. Nonetheless I am happy with this new world. I am eager to start playing myself and put a few of my own Sims in, and perhaps some alien families haha.
The Sims 3 Lunar Lakes is now available in The Sims 3 Store, and it's on a discount. You'll pay 2200 Simpoints now rather than the 2450 it will cost after February 28, 2012. Go get your copy now!

Site Comments
iunplugthings (not verified)
23 February 2012 - 6:38am
What an amazing guide! I wasn't even thinking about getting this but I think your guide just changed my mind! Thank you for all of the details and photos!
Julia (not verified)
23 February 2012 - 11:32am
Hmm... I do like this world, the only thing (except from the money) that stops me buying it is those rabbitholes. I mean, I hate them! Sorry, but they all look the same, the school, the shops and I hate it!
The other thing is that you lose this feeling of being on an other planet when a taxi will come and pick you up, and deers running around with raccoons everywhere. + all the dogs and cats and horses. It's just not the same thing...
But a very nice review!

Nox (not verified)
23 February 2012 - 12:47pm
:balloons: Wowza, you have a lot of screenshots for us to get a details look at Lunar Lake before any purchase's decision. I kinda like the futuristic architecture, world terrain/structure and pattern mix of the house in Lunar Lake. The portal effect on rabbithole is cool but I agree that the logo thing should be added, I'm a little bit disappointed with no-alien-in-spacey-world thing, but overall, it's still a great world.
Twinkles (not verified)
24 February 2012 - 3:22am
@Julia, I hadn't thought about the animal factor for ppl with the Pets EP, Thats a good point! Shame no modder could make a more specific type of spawner to like only let Pets with certain features or colors spawn! oh well maybe in the future?
But Yes this is an amazing guide and neighborhood, I can understand the Rabbit holes in the story like, At least in my head, Like everything is so Science important and the scientist would be like gods so they get the Big building and funds to make it while everyone else gets the underground cheap things!
Hehe Anyway again awesome guide and Keep up the previews! Its worth it!
Brenda (BD5141) (not verified)
24 February 2012 - 4:16pm
What a fantastic review! I really enjoyed every aspect of it but your pictures are amazing and I love how you put the info up of each family. Great job, you did an excellent job and if I hadn't already bought Lunar Lakes this review would have convinced me to purchase it. Thank you for all the work you put into this review I always enjoy anything you post you are very talented in your writing. I always learn things from you whenever I read something that you have posted. Again Thank you.
Celeste (not verified)
26 February 2012 - 6:24am

... im really excited for this game ... i was already excited but seeing this makes me sure im going to buy it now ... i do think it sucks that all the rabbit holes look the same but i can understand it and its kinda cool ... as for the animals and such, i think it could just show that sims were able to clone and let the creatures into the wild, because they might have wanted animals on their planet ...
the only thing i don't like is the taxis and school busses, figured if you were on a different planet the transportation didn't have to be the same old boring stuff...
But all-in-all im still gonna get it ... thanks for the tour!!!